'Catfish' Filmmakers To Adapt '70s Satire 'The Monkey Wrench Gang'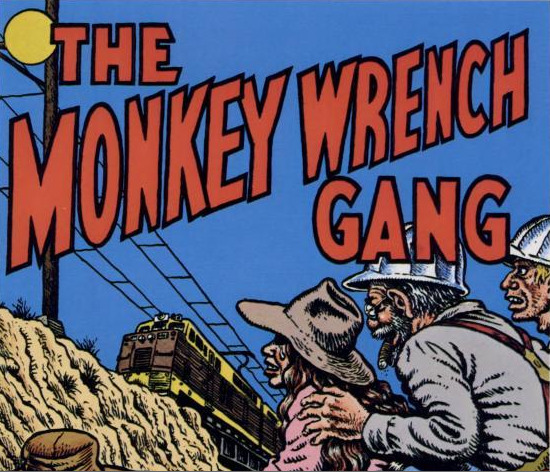 Henry Joost and Ariel Schulman, who made the Sundance 2010 hit/talking point Catfish, and went on to direct Paranormal Activity 3, are now set to write and direct The Monkey Wrench Gang. The film is an adaptation of a 1975 novel by Edward Abbey that has been in development for over a decade. It's a weird book, following a quartet of misfits who attempt to stymie industrial development in the southwest US by employing some unusual sabotage.
Deadline prints a statement from Joost and Schulman:
We're excited and honored to turn this book into a movie. People often ask us why we work together and as Edward Abbey used to say, 'One man alone can be pretty dumb sometimes, but for real bona fide stupidity, there ain't nothin' can beat teamwork.'
Producer Edward R. Pressman says the film will "connect to the humor and cultural zeitgeist of today in the same way Abbey's book does," as he promises an "irreverent comedy." The idea of these two making a film of the novel is intriguing, because it isn't at all in line with what I would have expected from them after Catfish and two Paranormal Activity films.
Ex-Green Beret George Hayduke has returned from war to find his beloved southwestern desert threatened by industrial development. Joining with Bronx exile and feminist saboteur Bonnie Abzug, wilderness guide and outcast Mormon Seldom Seen Smith, and libertarian billboard torcher Doc Sarvis, M.D., Hayduke is ready to fight the power—taking on the strip miners, clear-cutters, and the highway, dam, and bridge builders who are threatening the natural habitat. The Monkey Wrench Gang is on the move—and peaceful coexistence be damned!
Joost and Schulman are also set to direct Paranormal Activity 4, which is set for release on October 19 of this year. So presumably that will shoot first (if it hasn't already) with The Monkey Wrench Gang to follow.