Jessica Chastain Won't Be In 'Iron Man 3' After All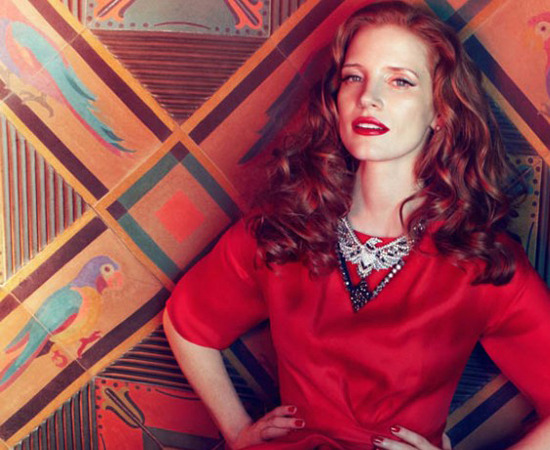 For a moment, Iron Man 3 was shaping up to be a ginger convention, with Gwyneth Paltrow and Scarlett Johansson reprising their roles from previous Iron Man films and The Avengers, and Jessica Chastain in talks to play a 'sexy scientist' said to be Tony Stark's intellectual equal. But Johansson said she wouldn't be in the film, and now Chastain also can't do the picture. Scheduling conflicts are to blame, says the actress, who posted about the project today.
Chastain's Facebook page ran the following message today:
Sorry to say that 'Iron Man' 3 isn't going to work out. My schedule is jammed packed and I can't fit anything else in. The press announced my possible attachment far too soon. I know many of you wanted me to be involved, and I'm so sorry to disappoint you. Hopefully there'll be another Marvel film in my future. Shane Black and everyone on the IM3 team are really wonderful. I'm very excited to see the film when it comes out. xx
Presumably the role has been or will soon be cast with someone else whose name will be revealed soon. Iron Man 3 also stars Robert Downey Jr. as Tony Stark, Gwyneth Paltrow as Pepper Potts, Ben Kingsley as the villain, Guy Pearce as Aldrich Killian, and Don Cheadle as Lt. Col. James 'Rhodey' Rhodes. Marvel Studios president Kevin Feige has said,
[Tony Stark] stripped of everything, he's backed up against a wall, and he's gotta use his intelligence to get out of it. He can't call Thor, he can't call Cap, he can't call Nick Fury, and he can't look for the Helicarrier in the sky.
The film is scheduled to shoot in North Carolina under the direction of Shane Black later this month. It opens on May 3rd 2013.