Superhero Bits: The Avengers, Dark Knight Rises, Amazing Spider-Man, X-Men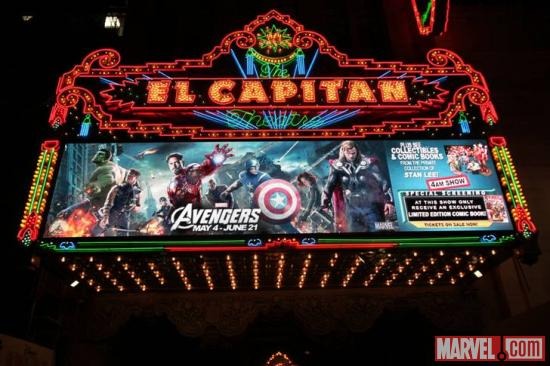 We've been away for a few days, but Superhero Bits is back and, predictably, it's a little Avengers heavy. Want to know more about its box office records? Care to see a sneak peak at the Art Of Avengers book? How can you get The Amazing Spider-Man to crawl up your own wall? Where can you buy some authentic Dark Knight Rises merchandise? And what does a newly revealed toy from The Dark Knight Rises reveal about Batman's arsenal? Read about all this and more in today's Superhero Bits.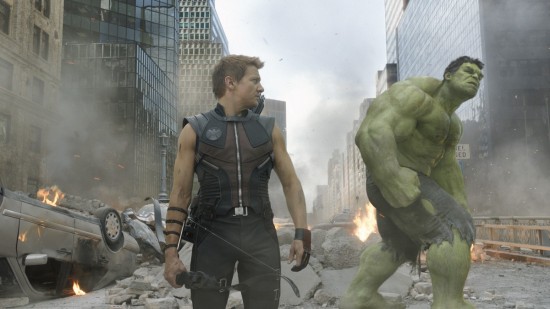 FX Guide (via Comic Book Movie) did a run down of all the visual effects scenes in The Avengers.
Lots of rumors spread about The Avengers over the last few years. Hollywood.com breaks down which were true and which were not.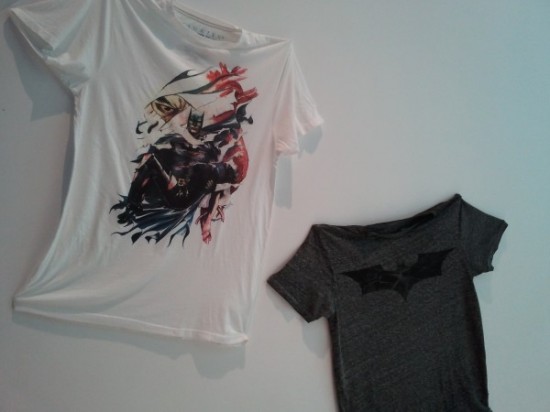 Collider realized Warner Bros. is now selling official Dark Knight Rises merchandise.Fusible.com (via CBM) thinks an Avengers video game might be coming out due to some domain registration.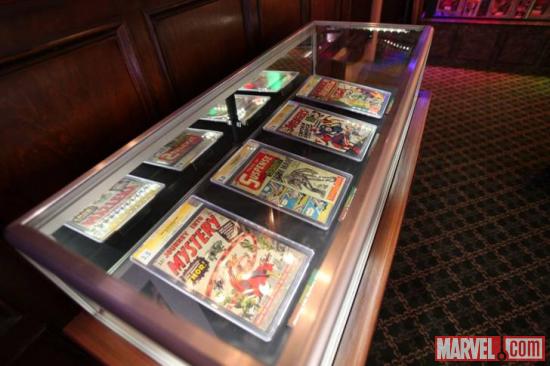 Marvel.com has a ton of images from the midnight screening of The Avengers at Disney's signature theater, the El Capitan.Entertainment Weekly has the full story behind the second credits scene in The Avengers.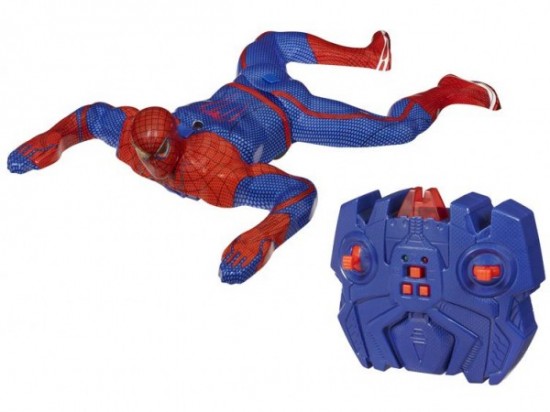 You can now pre-order this radio controlled climbing Amazing Spider-Man at Big Bad Toy Store, thanks to Nerd Approved.
Badass Digest asked Joss Whedon how and why Harry Dean Stanton appeared in The Avengers. Here's one piece:
I sort of got him stuck in my head and I was like who is more accepting than Harry Dean Stanton? And, so I got to write this weird little scene – which when I wrote it was not little, it was about 12 pages long. I was like oh, this is great, Banner falls into a Coen Brothers movie! The fact that they even let me keep that concept and that we actually landed Harry Dean to play it was very exciting.
Get More: Movie Trailers, Movies Blog
Tom Hiddleston has a little fun with his Loki character in this MTV video.Joss Whedon has no problem talking about his dislike of Zak Penn's original script and how he rewrote the whole thing.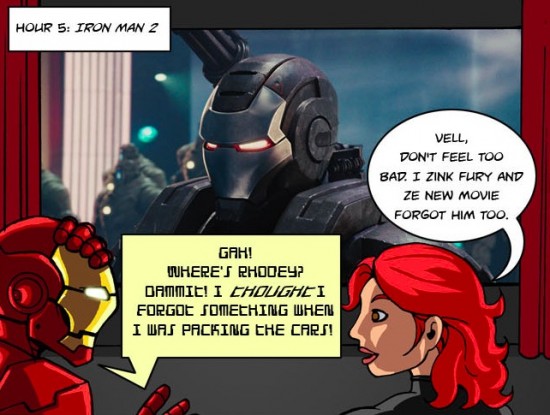 MTV has a comic showing The Avengers attending The Marvel Marathon last week. This is just one frame.Marvel reveals you can get the actual movie costumes from The Avengers in the Facebook game Avengers Alliance.
Due to the amount of graphics and images included in Superhero Bits, we have to split this post over THREE pages. Click the link above to continue to the second page of Superhero Bits.
Here's The Dark Knight, with a laugh track, thanks to Buzzfeed.
If you like The Avengers and gambling, here's a press release for you.
Get More: Movie Trailers, Movies Blog
Where is Nick Fury headed? MTV posed the question to Samuel L. Jackson.
Miss the controversy last week about Moviefone's article on The Girl's Guide to The Avengers? Here's a good write up on TDF.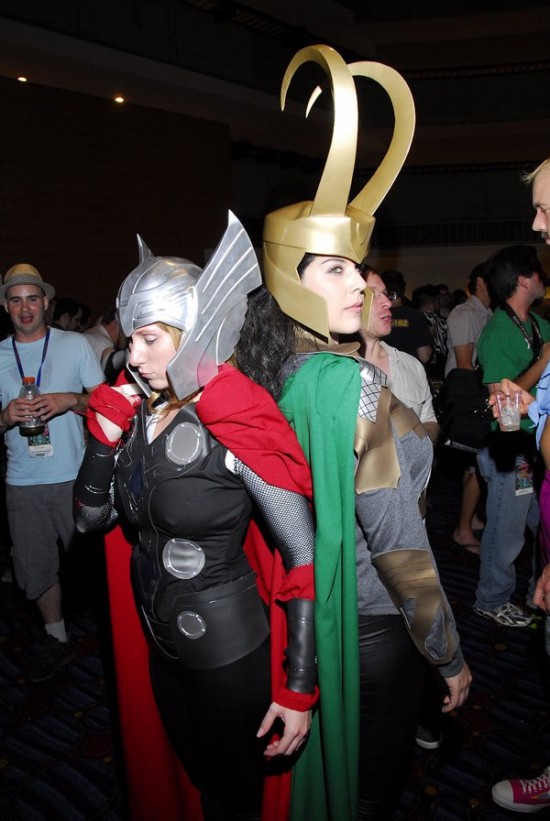 Lady-Skywalker and Kit Quinn are girl Thor and Loki thanks to Fashionably Geek.IO9 has an article on awkward superhero romances in comic books.
How many members of The Avengers are there actually? College Humor tackles the question.
What movies do you need to watch to see The Avengers shirtless? Thankfully, Hollywood.com has figured this out.
Due to the amount of graphics and images included in Superhero Bits, we have to split this post over THREE pages. Click the link above to continue to the third page of Superhero Bits.
Shred Guitar Eric plays the theme song to the 90s X-Men cartoon thanks to Unique Daily.Film School Rejects pulled 12 interesting facts from The Avengers press conference a few weeks back.Superhero Hype did a fun interview with Mark Ruffalo, the break out performer in The Avengers.Tim Burton is surprised people still consider his Batman movies dark:
I always get told that my material is dark, but nowadays my version of Batman looks like a lighthearted romp in comparison to Christopher Nolan's Dark Knight.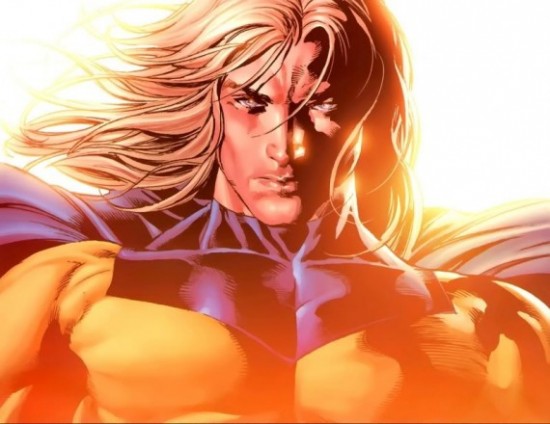 TopTenz has a fun feature on the 10 lamest members of The Avengers in comic history such as #6, above, The Sentry.ScreenCrush handed out several awards during the Marvel Movie Marathon leading up to the premiere of The Avengers.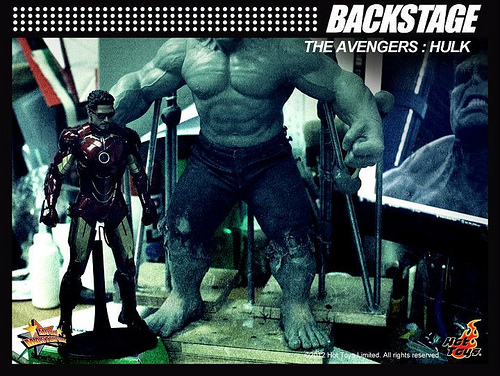 Hot Toys has teased their Hulk toy. Looks insane.The Avengers broke a ton of records besides just the all time opening weekend. It also ran out of seats for IMAX screenings.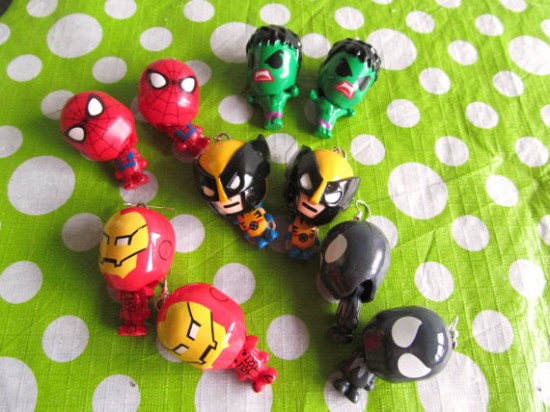 Etsy user barkingmadberry makes superhero bobblehead earrings. Thanks to Fashionably Geek.
Confused as to why The Avengers, a Disney movie, had a Paramount logo in front of it? Deadline has some details.
Check out The Art of The Avengers book that's coming out soon, via Yam.com and Comic Book Movie.
THE FINAL BIT IS A POSSIBLE, MINOR SPOILER FOR THE DARK KNIGHT RISES.
3.
2.
1.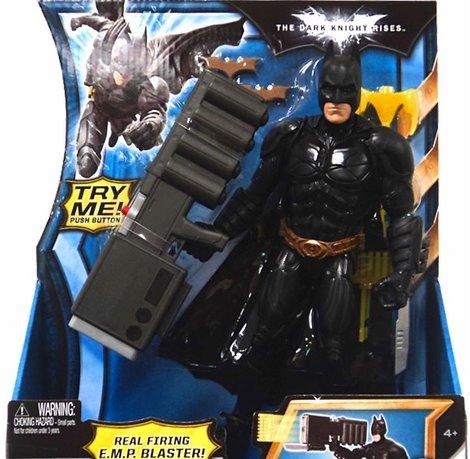 This toy reveals the weapon that Batman takes out in the new Dark Knight Rises trailer is an EMP Blaster. Interesting. Thanks to Comic Book Movie.