Release Dates: Warner Bros. Moves 'The Seventh Son' And 'Beautiful Creatures', 'Robot & Frank' Dated, 'Hunter Killer' Bumped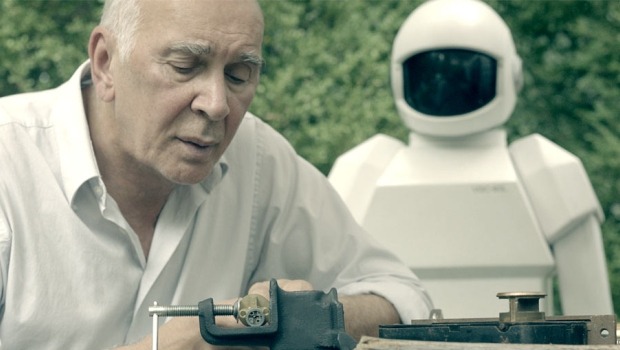 It's time for another round of Release Date Shuffle! Perhaps the biggest news here is that Warner Bros. has pushed back its YA fantasy The Seventh Son, directed by Sergey Bodrov and starring Jeff Bridges, Ben Barnes, and Julianne Moore, much farther into next year. But there are also new dates for the supernatural teen romance Beautiful Creatures and the oddball dramedy Robot & Frank, and bad news for Relativity's military thriller Hunter Killer. Hit the jump for more.
Meanwhile, WB has moved another teen-oriented YA series adaptation to take The Seventh Son's old slot. Where the Richard LaGravenese-directed Beautiful Creatures was formerly slated for February 1, 2013, it'll now bow February 15, 2013. Actually, the Valentine's Day (ish) opening seems appropriate for this love story, which follows two small-town teens (Alden Ehrenreich and Alice Englert) who uncover a dark secret. Emmy Rossum, Jeremy Irons, Emma Thompson, and Viola Davis also star. The new date pits Beautiful Creatures against Escape From Planet Earth and A Good Day to Die Hard, both of which hit on the 14th.
Over at Relativity, director Antoine Fuqua now has one less deadline to worry about. His Hunter Killer, which had been scheduled for a December 21, 2012 opening, has now been pulled off the schedule altogether. Gerard Butler has been lined up to play a submarine captain Joe Glass since last fall, while Sam Worthington's been circling the part of a Navy SEAL. The story sees the characters teaming up to rescue the president of Russia, who's been taken prisoner in a military coup, in an attempt to stop World War III.
And finally, a bit of good news. Sundance hit Robot & Frank has just landed on the calendar at August 24, 2012. Directed by Jake Schreier, Robot & Frank centers around a retired jewel thief (Frank Langella) and the bond he develops to his caretaker robot (voiced by Peter Sarsgaard). The overall consensus out of Sundance was that Robot & Frank was flawed but charming, which could make it a pleasant alternative to the other films opening that day: the action comedy Hit & Run, the thriller The Apparition, and the Joseph Gordon Levitt-starrer Premium Rush.
[Source: Box Office Mojo]