Josh Brolin Talks 'Oldboy' Remake; Has Chan-Wook Park's Approval, Confirms Hammerfight And More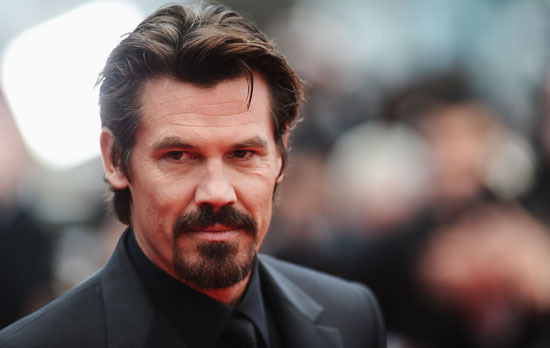 Are you nervous that Spike Lee is remaking Oldboy starring Josh Brolin? So is Josh Brolin. The Oscar-nominee was asked about the film at the junket for Men in Black 3 and expressed true passion, knowledge and pause about making the film. He also confirmed the cast we've already heard about, Elizabeth Olson and Sharlto Copley, and said he wouldn't agree to do the film unless original director Chan-wook Park gave his blessing. Which he did.
Brolin said the film will start shooting in October, after he finishes Jason Reitman's Labor Day, and after the jump, read his quotes on the subject. Oh, and there will still be a hammerfight.
Here's what Brolin has to say about Oldboy:
Oldboy? Literally you say Oldboy and my stomach just goes Grrrrrr [mimics twisting and turning]. Oldboy will be an experience, man. It wont be like Men In Black, I'll tell you that much. I'm really happy about it. We've gotten amazing actors: Liz Olsen, who I think is fantastic and we also got Sharto Copley from District 9 who I think is going to be unbelievable. He just wrote me an e-mail and was like, 'Look, I've got to get this out of the way. Dude, Goonies is my favorite film of all time,' which I thought was really sweet. And now I'm going to make 20 years of your life miserable.
I love Oldboy and I'm close with Chan-wook Park and I emailed him a couple months ago, just asking for his blessing to do this movie becuase if he had said 'No,' I wouldnt have done it. But I really respect his movie and we'll make a little different movie and this whole idea of a more Hollywood version of it? Whatever. We're just going to make a different version but have respect to the initial story and premise. I'm looking forward to it, man. I'm talking about it nervously right now because it makes me nervous.
A follow-up was then asked, "Will you keep the hammerfight?"
Yes, by the way. Yes. And it's a hammer and knife and all that stuff. And then will we keep the octopus, will we keep the other stuff? There's some changes but I think it's really good. It still makes me throw down the script half way through. Whoa.
You can really tell he's a fan and after hearing his thoughts on the movie, I have the utmost faith that he and Lee will make a respectful, entertaining version. We'll likely have to wait until next Fall to see it though.