Magnolia Acquires 'Steve Jobs: The Last Interview' For U.S. Release; Watch The New Trailer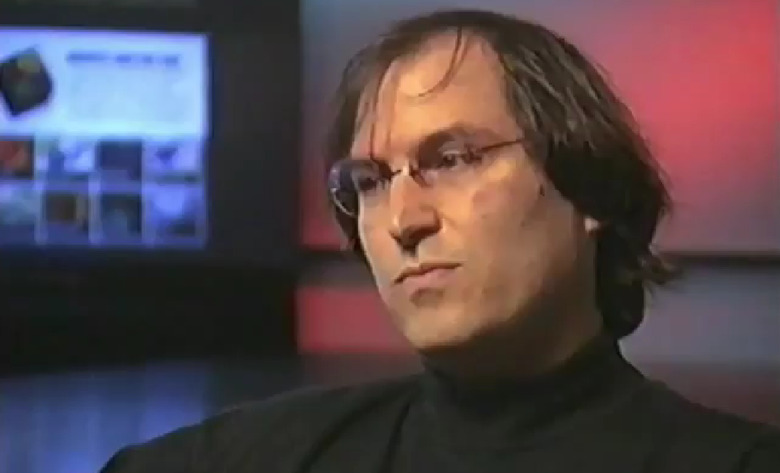 Before Ashton Kutcher gets a chance to do his Steve Jobs impression for Hollywood, audiences will get to see the actual Jobs up on the big screen thanks to Magnolia Pictures. The company has picked up the U.S. rights to Steve Jobs: The Lost Interview, with plans to give it a limited theatrical release May 11 before rolling it out onto DVD and VOD later this summer. If that sounds vaguely familiar, perhaps it's because the video has already hit theaters once before — Landmark Theaters dropped it in select locations for two days last fall.
Steve Jobs: The Lost Interview isn't really a feature film in the traditional sense, but rather an unedited 70-minute interview with the late Apple co-founder. Filmmaker Robert X. Cringely sat down with Jobs in 1995 for a TV miniseries titled Triumph of the Nerds: The Rise of Accidental Empires, but only a small portion wound up being used for that project and the rest was assumed to be lost until just last year. Hit the jump for more details on the film, plus a brand-new teaser.
The vast majority of the footage had never been seen by the public before Landmark put it into theaters in November 2011. The video had somehow been misplaced over the years, and it wasn't until last year that Cringely happened to find a VHS copy in his garage. The tape has since been cleaned up and converted for a modern day release, as well as "put into context by Cringely," but otherwise remains intact.
The interview was recorded at an interesting time in Jobs' career, ten years after he'd left Apple and founded NeXT and about a year before Apple would purchase NeXT, thus bringing Jobs back into the fold. Over the course of the hour (and change), Jobs speaks candidly about the early days of his career, his forced departure from Apple, and his vision for the future of tech. Described as showing Jobs "at his charismatic best — witty, outspoken, visionary," Steve Jobs: The Lost Interview looks like a must-see for anyone interested in Apple, technology, or just fascinating public figures in general.
[Source: The Wrap]