Demian Bichir Joins 'Machete Kills,' 'Trapped;' Was Up For 'Star Trek 2'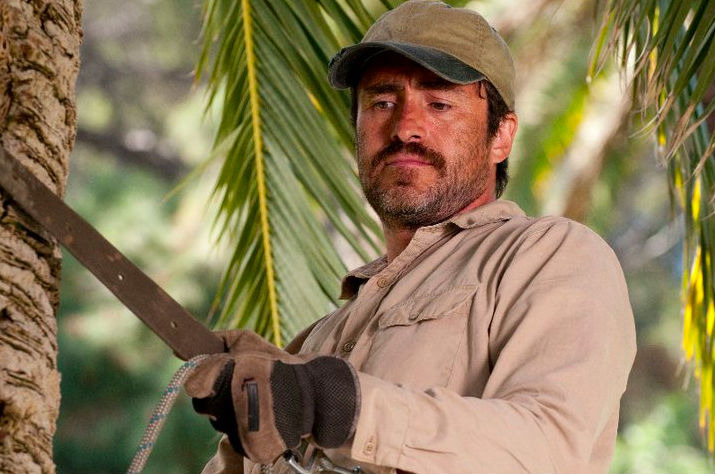 One Oscar nomination and Demian Bichir is everywhere. After getting a surprise, but well deserved, Best Actor nomination earlier this year for his work in A Better Life, the actor is beginning to line up quite an impressive list of projects. He just completed Oliver Stone's Savages, appeared on Showtime's Weeds and he's just been cast in Robert Rodriguez's Machete Kills and William Friedkin's Trapped. Variety, who broke the news of this casting, also reveals that J.J. Abrams was at one point interested in casting the actor as the villain in Star Trek 2 but Bichir had to pass because of a scheduling conflict. Read more about all of this after the jump.
In Variety's break on Bichir's casting, they say he'll shoot Machete Kills in June and then Trapped early next year.
As you likely know, Machete Kills is the sequel to Rodriguez's 2010 action film Machete. It'll return much of the original cast, including stars Danny Trejo and Michelle Rodriguez, and add some new blood, such as controversial Oscar-winner Mel Gibson. There's no word on exactly who Bichir will be playing in the film but considering he's now an actor of some clout, it's likely a larger part.Trapped is a new indie film from legendary director William Friedkin whose latest film, Killer Joe, recently played South by Southwest. In the film, Bichir will be playing an Israeli operative, according to Variety.
Finally, Star Trek 2. Abrams was reportedly interested in Bichir playing the role vacated by Benicio Del Toro and eventually played by Benedict Cumberbatch. This nugget definitely adds fuel to the fire that was reignited Tuesday with the news you can read at that link.  Unfortunately, Bichir had to decline to appear in a Mexican stage production of Swimming with Sharks directed by his brother, Bruno. Now that I'd like to see.
Are you a fan of Bichir's? Will he fit in to Machete Kills? Would he have worked in Star Trek 2?