'Hunger Games' Helmer Gary Ross In Talks For Summit's Houdini Spy Film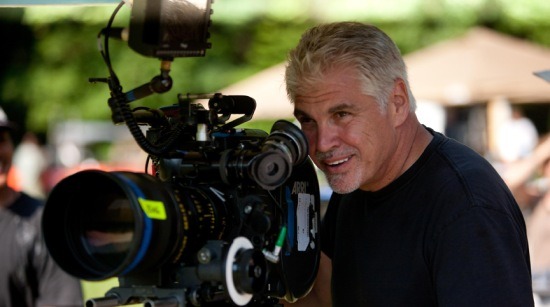 For a while there, it seemed all but certain that The Hunger Games helmer Gary Ross would return for the sequel, Catching Fire. But that, of course, didn't pan out, and with Francis Lawrence now firmly positioned in the director's chair for that film, Ross is weighing a few different options for his next move.
Among other things, he's just entered talks for Summit's Houdini, an adaptation of William Kalush and Larry Sloman's biography The Secret Life of Houdini, The Making of America's First Superhero. Ironically enough, this project could pit him against his Hunger Games successor Lawrence, who's attached to Columbia's unrelated Houdini project. More after the jump.
The most recent draft of Summit's Houdini script was written by Noah Oppenheim, a TV producer who has previously worked on Hardball with Chris Matthews and the Today show. Though Oppenheim has no produced screenwriting credits to his name, he's been keeping busy as of late, with The Maze Runner and the WarGames remake also on his plate. Whether or not Ross will actually sign on remains very up in the air at the moment, especially since, as Heat Vision notes, Ross has a reputation for being very picky about his projects.
Like Snow White before him, Houdini's having something of a Hollywood moment right now. In addition to Columbia and Summit's competing projects, there's also the J. Michael Straczynski-scripted thriller Voices From the Dead, which revolves around the friendship between Houdini and Sherlock Holmes creator Arthur Conan Doyle. And offscreen, Aaron Sorkin, Jack O'Brien, and Stephen Schwartz are working on a Broadway musical about the legendary escape artist, with Hugh Jackman in the lead role.