Superhero Bits: The Avengers, The Amazing Spider-Man, Stan Lee, Dark Knight Rises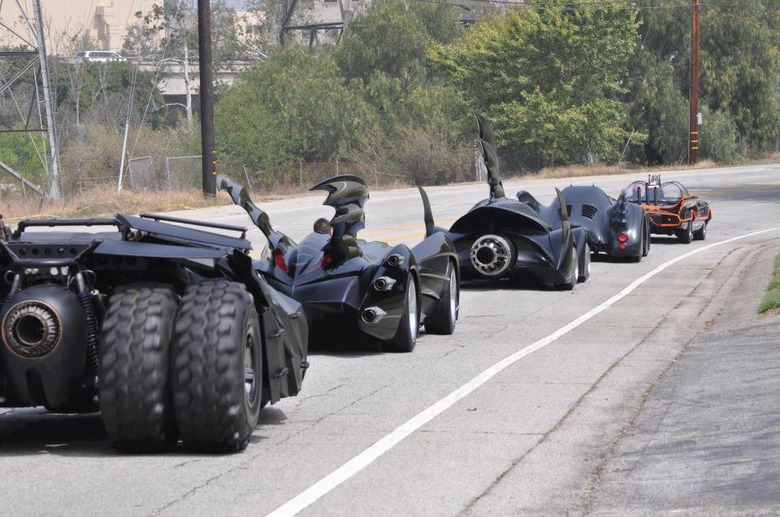 How did Marvel risk everything to get The Avengers made? Did Mark Millar have anything to do with the film? Want to do a maze in Hulk's pants? Has Sony released yet another Amazing Spider-Man poster? What did Chris Hemsworth and Chris Evans have to say about Avengers deleted scenes? Where can you see Agent Coulson and Nick Fury in a new Marvel comic and which members of the team opened the New York Stock Exchange? Read about all this and more in today's Superhero Bits.
Above: UniqueDaily posted the above photo of all the Batmobiles driving on the street. I have no idea where this happened but it's amazing.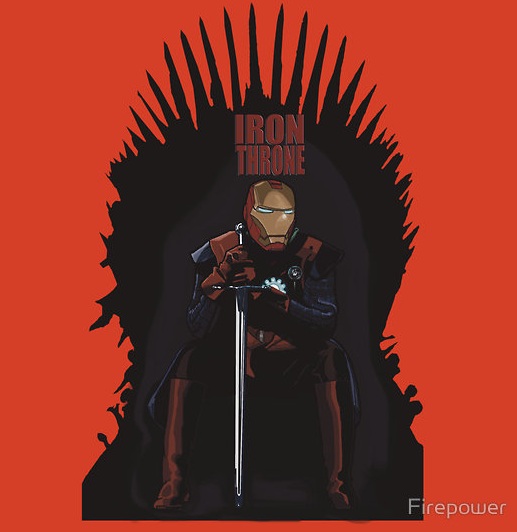 Nice Iron Man/Game of Thrones mash-up t-shirt from Red Bubble via Fashionably Geek.
Variety has a very interesting and in depth article about the business behind The Avengers and how Marvel got the money to make it work. Their friends at The Hollywood Reporter have an article about some of the new comic book connections to the movie.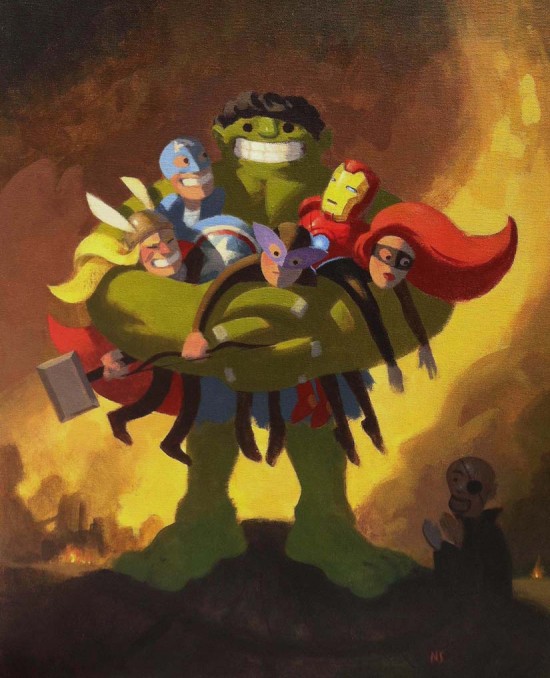 Nathan Stapley painted this for The Avengers show opening Thursday at Gallery 1988 in Los Angeles. Thanks to Super Punch.Mark Millar says the idea for The Avengers movie came from his comics and enthusiasm.
A Black Widow featurette from Trailer Addict.
Screenrant has two articles on two different sides of the debate: Avengers over Dark Knight Rises as well as Dark Knight Rises over Avengers.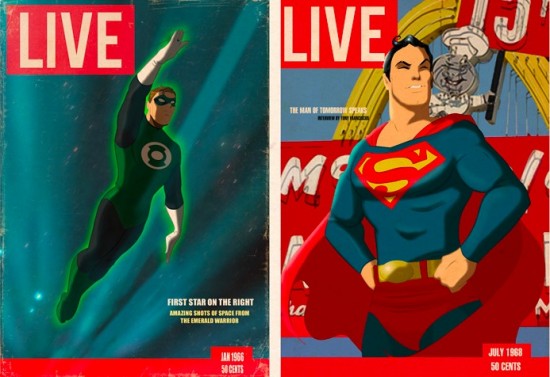 Des Taylor's Live Cover Collection (via io9) blends history with superheroes. These are just two of many.
Movies.com has a very interesting article on how Joseph Gordon Levitt might fit into The Dark Knight Rises.
Our friend Daniele Rizzo, aka Captain Italy, surprised several members of The Avengers with his new get up.
What's the latest on Man of Steel? Movies.com has their column to fill in the holes.
Due to the amount of graphics and images included in Superhero Bits, we have to split this post over THREE pages. Click the link above to continue to the second page of Superhero Bits.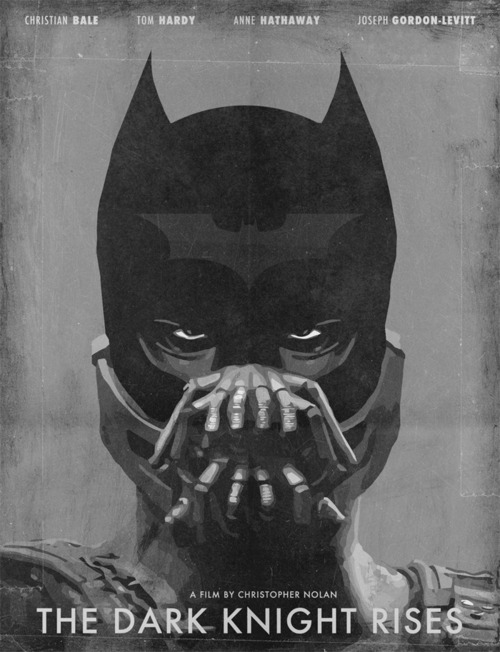 I like the style of Jonas Ståhl's Dark Knight Rises fan poster, but I'm not quite sure the concept works.  Thanks to F Yeah Movie Posters.
IFC.com has done a non-spoiler top five things about The Avengers.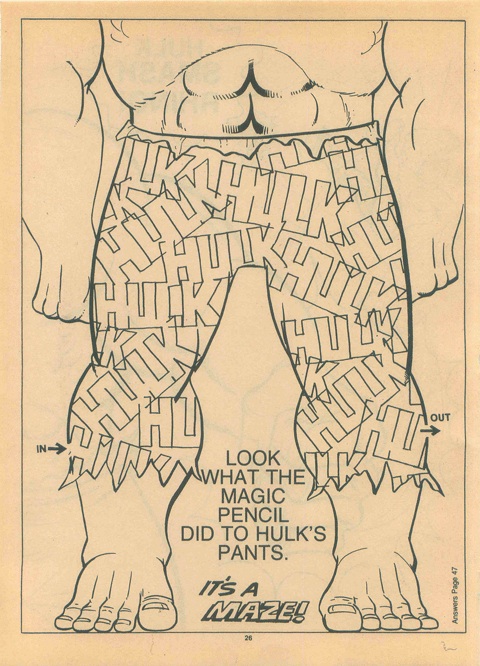 IO9 found some scans of a 1983 Marvel Superheroes Coloring Book featuring many of The Avengers. And yes, that's a maze in Hulk's pants.Joss Whedon (via Badass Digest) explained how to make a good comic book movie:
It's capturing the essence of the comic and being true to what's wonderful about it, while remembering that it's a movie and not a comic. I think Spider-Man, the first one particularly, really captured [the spirit of the comic]. They figured out the formula of oh, tell the story that they told in the comic. It was compelling, that's why it's iconic, but at the same time they did certain things that only a movie can do [but] were in the vein of the comic. I think you see things like The League of Extraordinary Gentlemen, where they just threw out the comic, or Watchmen, where they do it frame for frame, and neither of them work. You have to give the spirit of the thing and then step away from that, and create something cinematic and new.
Want another Avengers featurette? Sure, why not?
Movieline has a good write up about how well The Avengers is doing at the UK box office.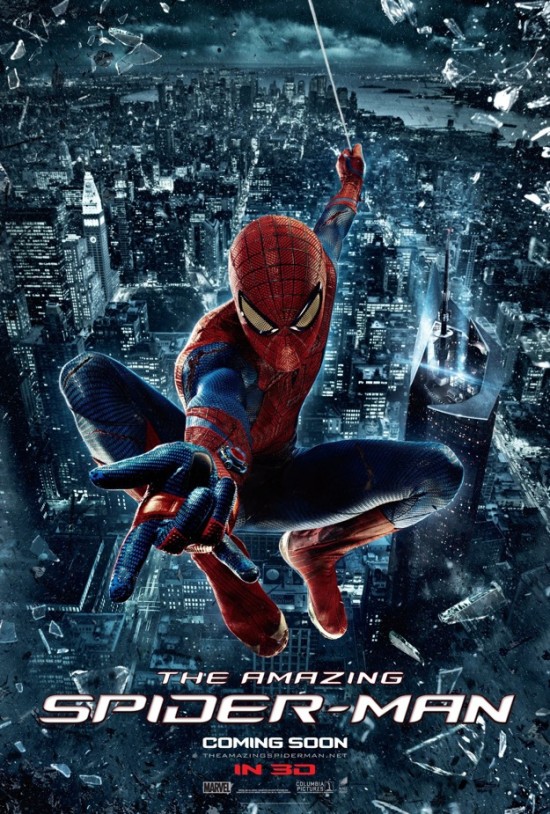 Want another Amazing Spider-Man International Poster? Sure, why not?
If you read one Kevin Feige interview (besides mine) Superhero Hype's would be a safe bet.
Due to the amount of graphics and images included in Superhero Bits, we have to split this post over THREE pages. Click the link above to continue to the third page of Superhero Bits.
Trailer Addict has posted one of the last Avengers commercials before release.Deadline reports Stan Lee's documentary will have special theatrical screenings this evening.

Agent Coulson and Nick Fury make an appearance in a new Marvel comic.
The military father who went viral surprising his son dressed as Captain America went to the East Coast premiere of The Avengers.
Chris Hemsworth and Chris Evans talk Avengers deleted scenes with Collider.Moviefone asked Stan Lee about the Jack Kirby controversy and things got a little snippy.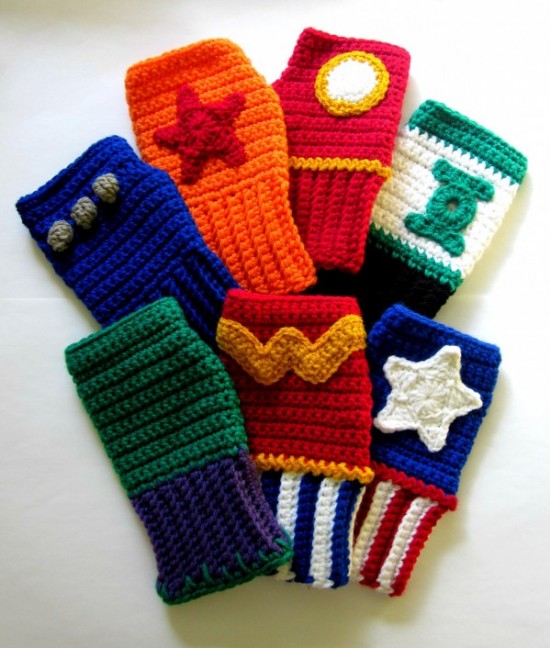 Custom superhero wrist warmers on this Etsy page via Fashionably Geek.
HitFix lists their top ten comic book performances of all time.
This T.M.N.T.S.O.N.G. found on Geeks Are Sexy is oddly impressive.
Jose Pulido has imagined all kind of pop culture heroes celebrating the Day of the Dead on his Etsy via io9.
If you're reading this, you don't need to be sold on The Avengers, but apparently some people do. Watch another commercial.
Gawker writes about how some men dressed as superheroes in Seattle pepper sprayed Occupy protesters. Phoenix Jones? Judge for yourself.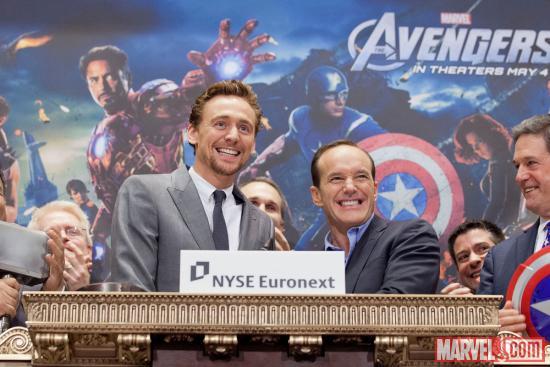 Marvel has the details on Clark Gregg and Tom Hiddleston opening the New York Stock Exchange on Tuesday.Overthinking It has broken down the title of The Avengers to hilarious excess.