TV Bits: HBO Passes On 'The Corrections', 'The West Wing' Reunites For Walking PSA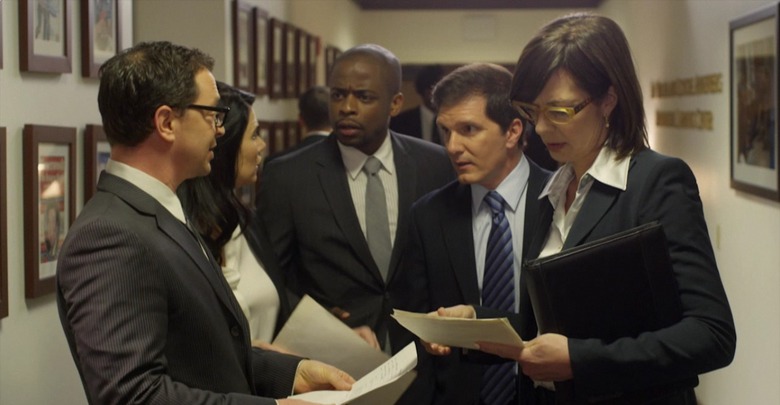 After a decade of false starts on the big screen, an adaptation Jonathan Franzen's The Corrections looked to finally be making some headway on the small screen. HBO began developing it as a series with producer Scott Rudin last fall, and quickly signed director Noah Baumbach as well as a high-profile cast including Ewan McGregor, Rhys Ifans, Maggie Gyllenhaal, Chris Cooper and Dianne Wiest. The novel, which won the National Book Award in 2001, centers around an elderly couple and three adult children as they gather for "one last Christmas" near the turn of the millennium.
But alas, it seems this incarnation of the project isn't going anywhere, either. After viewing the pilot, the premium cable has chosen to pass on the series. While HBO apparently liked the episode and the performances, it was concerned about the long-term sustainability of the premise. The book's plot jumps back and forth through time, filling in the characters' backstories, and HBO worried that it would be difficult for viewers to follow. The decision was not related to this week's straight-to-series order of True Detective; with Luck off its plate, HBO would have had the resources to do both. [Deadline]
After the jump, the West Wing gang prove they've still got their walk-and-talk skills.
Sorkin himself didn't actually write the dialogue, but Funny or Die writer/director Lauren Palmigiano deserves kudos for capably aping his style. It's too bad the video's only two and a half minutes long — I know the diehard among you would've happily hunkered down for a whole new season — but fans of Sorkin will soon be able to comfort themselves with HBO's The Newsroom, which hits in June.