Hulu To Start Requiring Pay TV Subscriptions?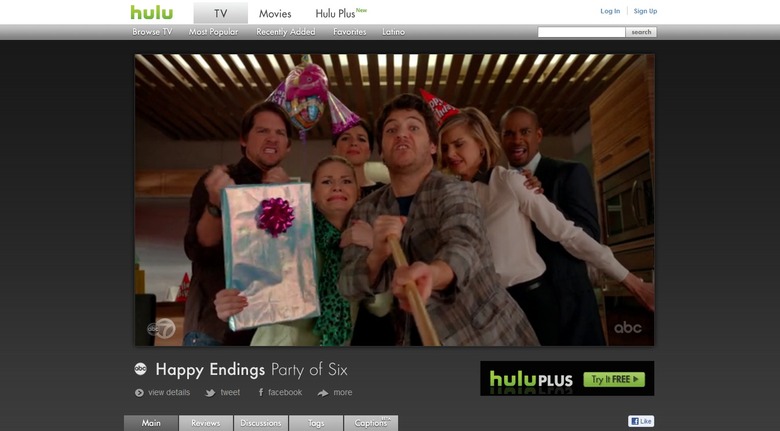 Could your days of using Hulu as an alternative to shelling out for cable be nearing an end? According to a new report, the streaming service is considering requiring viewers to log in with their cable or satellite account number — thus proving that they have a pay TV subscription — in order to access content. If Hulu goes ahead with the plan, it'd mean a massive change for its business model. But there's reason to be optimistic that Hulu won't be moving toward authentication, as it's called, anytime soon. More after the jump.
However, other sources have suggested that Hulu won't be changing its model, or at least not yet. An anonymous insider who spoke with Mashable claimed that discussions between Hulu and the networks weren't about introducing TV Everywhere-style verification, but rather about Fox adding more satellite and cable providers to its online system, and restricting next-day access to more of its shows.
Along the same lines, another source who got in touch with TechCrunch noted that Hulu has actually been considering authentication requirements since 2009, but "has no interest in being a first mover here" and likely won't make the change for at least another few years. What's more plausible in the short run, though, is content providers further limiting availability. For example, cable (and/or Hulu Plus) subscribers could get next-day access to certain content on Hulu, while others would have to wait 30 days.