One More 'Prometheus' Featurette Offers Yet More New Footage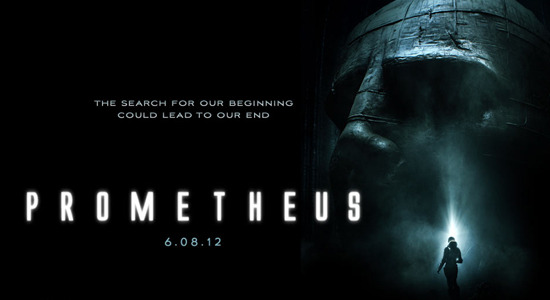 I think I'm at the point where I have to stop watching new Prometheus materials. With last night's long international trailer, the footage cut into new clips seems to have tipped from suggestive to all-out demonstrative. In other words, Fox is ready to show much more of Ridley Scott's hand. I'd rather see that in the full film, and so I'm shutting down my own viewing for now.
But I know there are many who want to see all they can. And so here's the latest in Prometheus marketing: a featurette similar to one we ran last week. This time, the focus isn't on how awesome Ridley Scott is, but more on what he and screenwriters Jon Spaihts and Damon Lindelof came up with for the film. Check it out below, and if the paragraph above isn't warning enough, beware slight spoilers.
Prometheus opens on June 8.
Ridley Scott, director of "Alien" and "Blade Runner," returns to the genre he helped define. With PROMETHEUS, he creates a groundbreaking mythology, in which a team of explorers discover a clue to the origins of mankind on Earth, leading them on a thrilling journey to the darkest corners of the universe. There, they must fight a terrifying battle to save the future of the human race.