Superhero Bits: The Avengers, The Amazing Spider-Man, The Dark Knight Rises, Chronicle, Stan Lee, Iron Man 3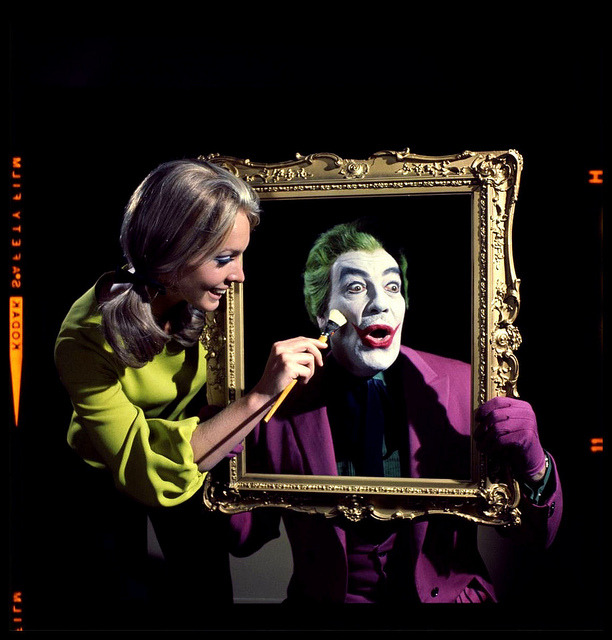 What did comic book writer Grant Morrison mean when he said Batman is "very, very gay?" How does Robert Downey Jr. feel about the possibilty of someone else playing Tony Stark in Iron Man movies? How long did it take for Christian Bale to read the script to The Dark Knight Rises? Which part of Chronicle includes the seeds to its potential sequel? Is The Avengers making money internationally and how are ticket sales here in the States? Do Scarlett Johansson and Jeremy Renner think they'd return in another Marvel movie? Read about all of this and more in today's Superhero Bits.
Get More: Movie Trailers, Movies Blog
MTV talked to Robert Downey Jr. about Iron Man 3 and Kevin Feige's comments about him possibly being replaced as Tony Stark going forward.MeMovies (via Comic Book Movie) talked to Max Landis about what we could expect in a sequel to Chronicle:
The movie you saw (Chronicle) in the sequel is a thing. That edited footage is a thing. So it's not like 'we found this footage after this kids died'. You can't deny cars being thrown in the air in Seattle. You saw all those helicopters. The world changed. That's the end of 'Chronicle'. And things are going to be different now. They can't possibly cover up what happened."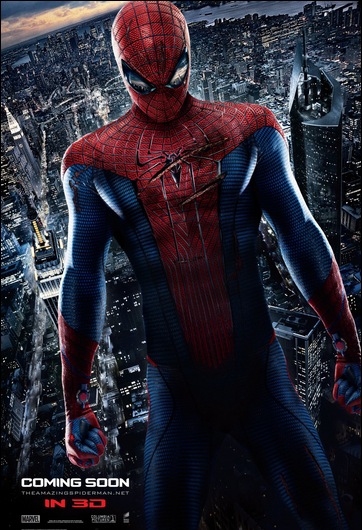 Superhero Hype has a look at this awesome international poster for The Amazing Spider-Man.Hypable claims to have found the Amazing Spider-Man run time on the official AMC site. It's rumored to be 91 minutes.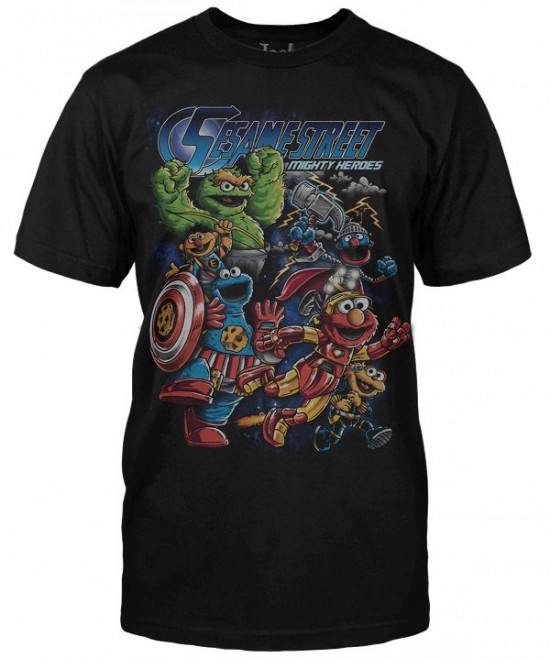 Very cool Sesame Street/Avengers mash-up over at Jack of All Trades via Fashionably Geek.
According to Superhero Hype, The Avengers has almost already made $200 million in international box office.
Check out The Avengers (On a Budget) by Table 8 Productions (via Kotaku). Very funny.
What does The Avengers mean for the rest of comic book movies? Gawker explores the consequences.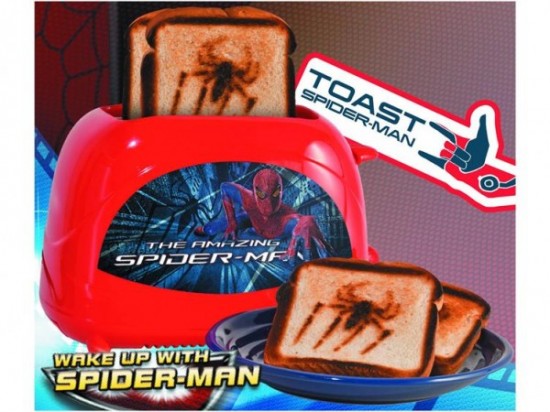 Mmmm, toasty. Amazing Spider-Man toaster via Big Bad Toy Store. And if you want to cool down, Spider-Man ice trays available here.
The LA Times has a new feature on The Dark Knight Rises and one of its many highlights is Christian Bale talking about the first time he read the script:
I remember when I first read the script, of course it was all top secret. I went round by Chris' house, was shut in the room with the script — not allowed to leave with it — and it hit me that this was the last one. What Chris couldn't believe was how slow I read because I go back and re-read until I have it all in my mind. I was in there six or seven hours. It was dark when I came out. And I was smiling.
Moviefone lists five superhero movies that went against conventions in interesting ways, and sucked anyway.
Due to the amount of graphics and images included in Superhero Bits, we have to split this post over THREE pages. Click the link above to continue to the second page of Superhero Bits.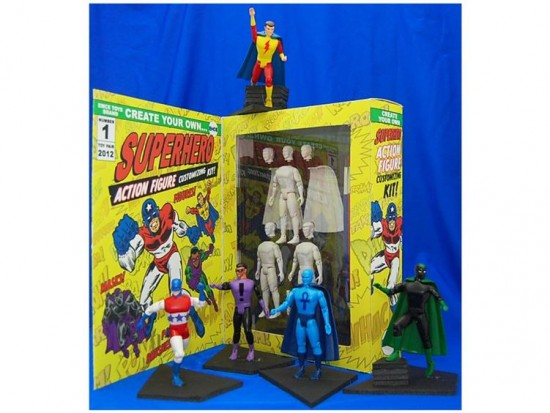 Tired of the average superheros? Now you can create your own superhero with this toy set available at the Big Bad Toy Store.
The Shiznit sat down and interviewed a bunch of The Avengers. You can read Chris Hemsworth and Mark Ruffalo here, Tom Hiddleston here, and Jeremy Renner and Scarlett Johansson here.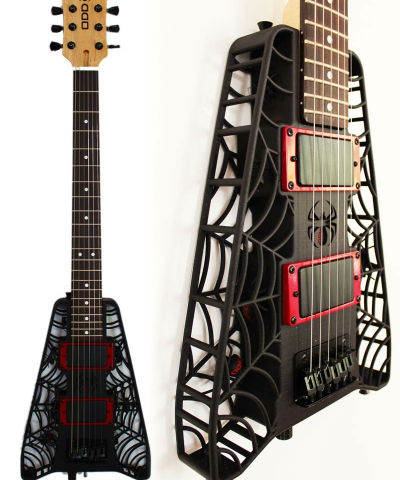 The superhero link here is a bit of a stretch because I don't believe these are actually Spider-Man themed but Spider-Man fans will certainly like these amazing 3D, custom made spider guitars. Read more at Odd.org via Mashable.
In an interview with I Am Rogue, Stan Lee said he'd like to see Ant-Man, Dr. Strange or Black Panther star in the next Marvel movie.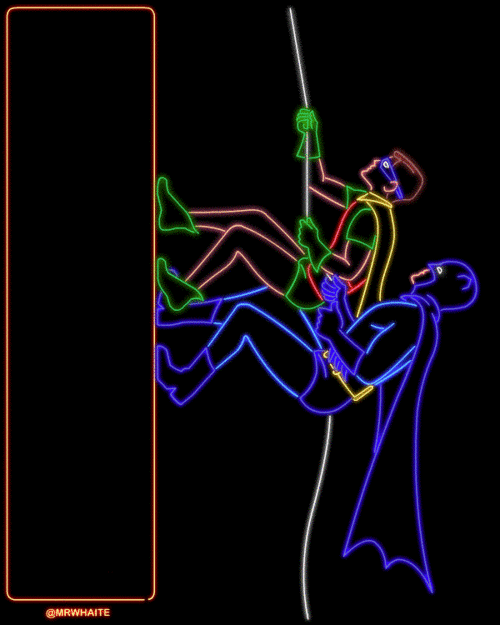 Animator Mr. Whaite made this cool Batman, neon GIF. See more on his Tumblr page.
According to Movietickets.com, The Avengers has higher pre-sale numbers than all the previous Marvel movies combined. It's gonna be a busy weekend!
Here's a segment of The Avengers press conference with Robert Downey Jr., Chris Hemsworth and Chris Evans all discussing the first time they assembled.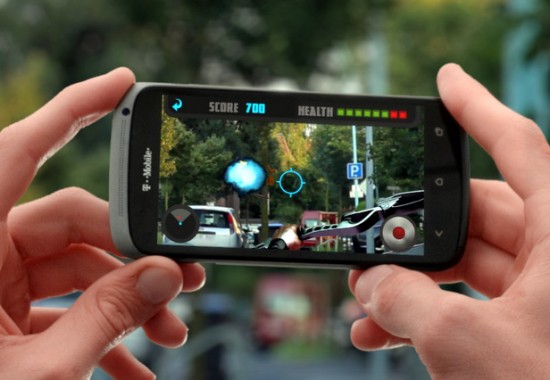 Mashable has an article discussing the new Avengers augmented reality game that's now floating out here.
Get yourself professionally placed into a comic book thanks to The Comics Factory (via Nerd Approved.)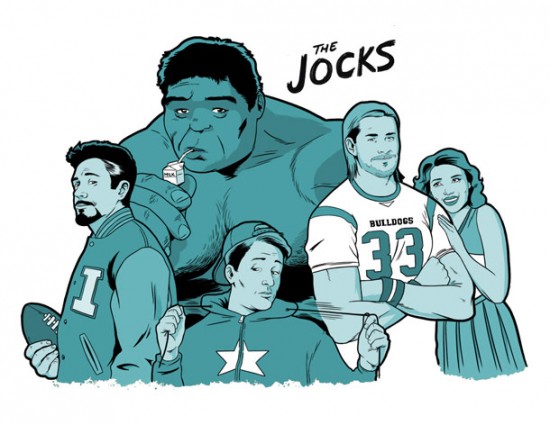 Illustrator Kyle Hilton has reimagined the summer movies as high school cliques over on Vulture. That's The Avengers above. Makes sense.
Comic Book Movie has compiled a bunch of facts and art work about the latest Batman: Arkham City DLC, Harley Quinn's Revenge.
Due to the amount of graphics and images included in Superhero Bits, we have to split this post over THREE pages. Click the link above to continue to the third page of Superhero Bits.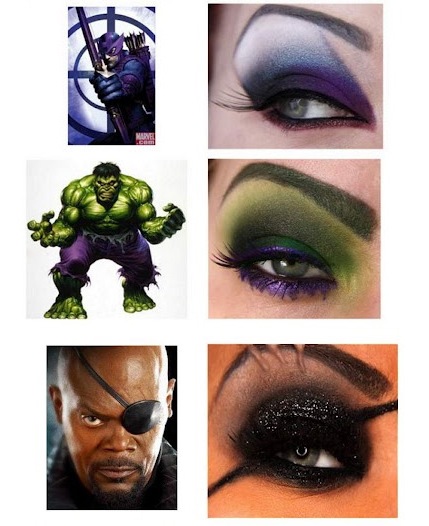 Jang Sara (via Buzzfeed) has created eye makeup looks for all the members of The Avengers. These are just a few, head there for the rest.
If you've dreamed of a custom piece of superhero themed clothing, Volante Design might be able to make your dreams come true. Thanks to Geeks Are Sexy.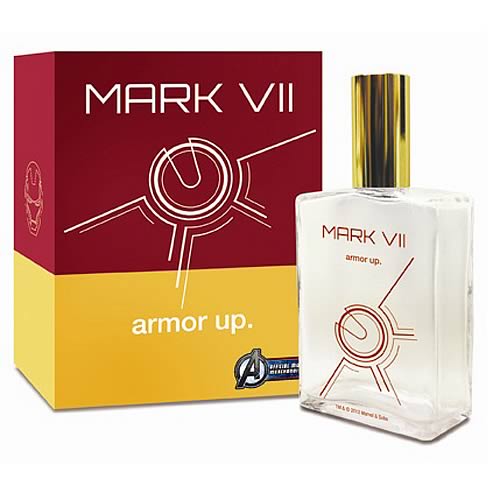 For you smell superhero fans, here's some Iron Man cologne over on Entertainment Earth via Geek Alerts.
Total Film talked to Scarlett Johansson and Jeremy Renner about possibly being in upcoming Marvel films:
I'm not sure. But there is always the possibility. But even if there was a possibility, we would never tell you.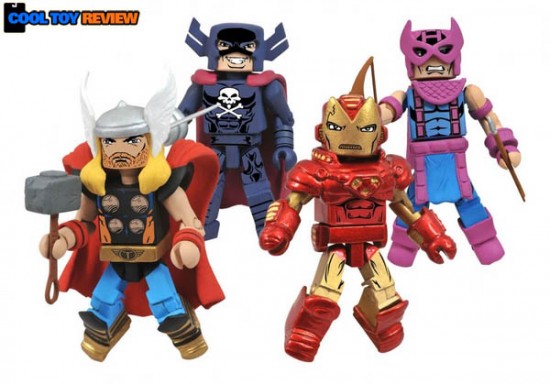 Cool Toy Review has a look at two exclusive Avengers minimate sets that'll be available at the Disney Store after the film premieres.The Avengers got a little ribbing on Conan last week.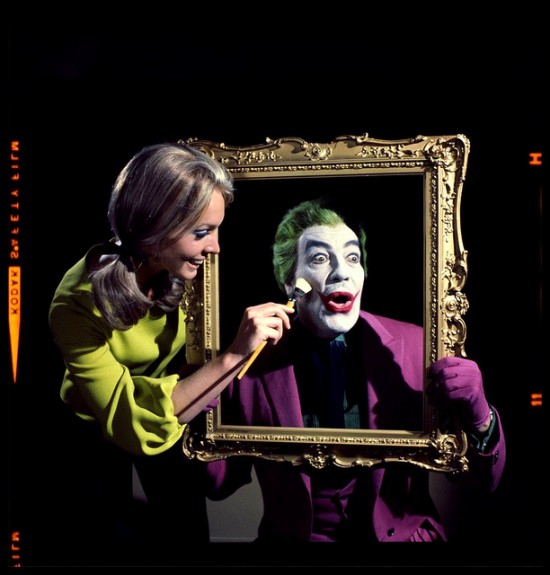 Harald Haefker's flickr photostream (via Boing Boing) has some awesome behind the scenes photos from the Sixties Batman TV show.
Speaking of Batman, current writer Grant Morrison told Playboy (via CBM) that he feels the character is "very, very, gay."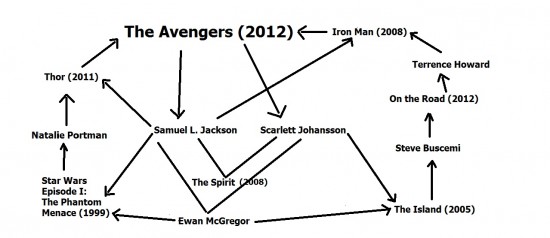 /Film reader Berat Bayer sent us in what seems to be the beginnings of a chart linking movies to The Avengers.