Sequel Bits: 'Piranha 3DD' Trailer, 'Men In Black 3' And 'G.I. Joe: Retaliation' Posters, 'The Strangers 2', 'Rambo 5', Lots Of 'Star Trek 2'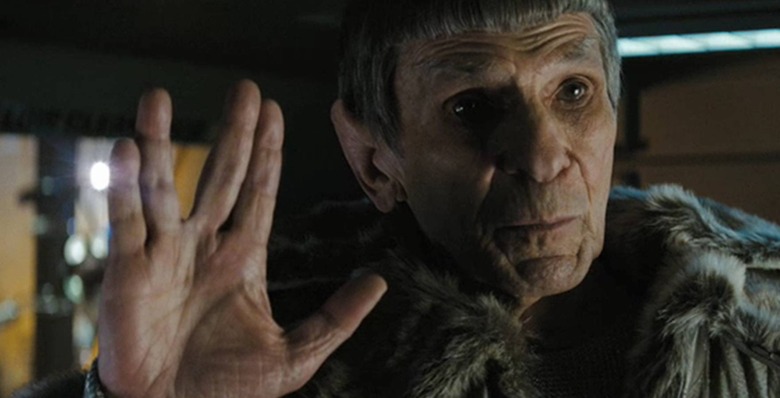 J.J. Abrams' Star Trek 2 (or whatever they end up calling it) is really the center of attention in this Sequel Bits, thanks to some fresh set photos, shooting info for the Bay Area, and news about a potential cameo. Also after the jump:
Piranha 3DD unveils a revised trailer, now with more Hoff
Agent J goes for a ride in a new Men in Black 3 poster
Storm Shadow takes center stage in international G.I. Joe one-sheets
Sylvester Stallone spills his thoughts on Rambo 5
Producer says The Strangers 2 will finally shoot this fall
Piranha 3DD will tear into the box office June 1st in the U.S. [Coming Soon]
With a few weeks left til the film's May 25 bow, Sony has offered up yet another new poster showing the sci-fi shenanigans to come in Men in Black 3.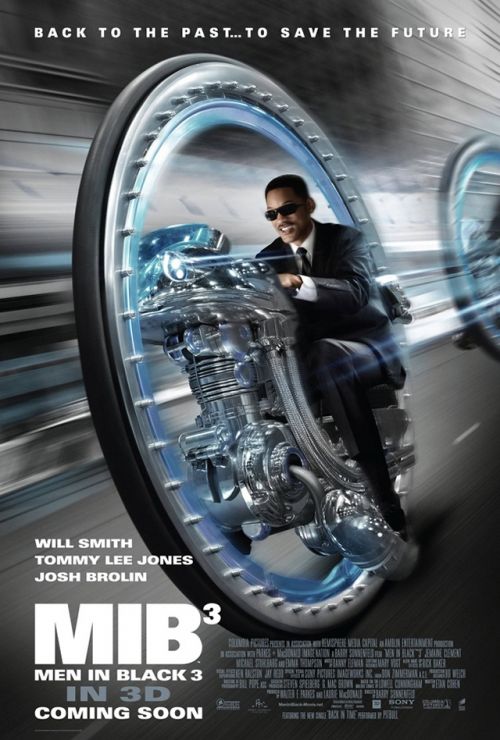 I see tons of bikes and motorcycles in New York City, but this insane futuristic version definitely beats them all. [Den of Geek]
Meanwhile, Paramount has unveiled still more new posters for G.I. Joe: Retaliation, this time for Japanese and Korean audiences. Star Byung-hun Lee is a much bigger deal abroad than he is here in the States, so unsurprisingly, he features prominently in both. Franchise newcomer Bruce Willis also appears in the Japanese version.
Directed by Jon M. Chu and also starring Channing Tatum, Dwayne Johnson, Adrianne Palicki, Ray Park, and many more, G.I. Joe: Retaliation hits June 29. [MovieWeb]
Although Rogue Pictures announced plans for a sequel to The Strangers all the way back in 2008, four years later, the project has yet to come together. But we can expect that to change in a few months, according to producer Marc Evans:
We wish it had been in process sooner. But it had some rights complications between Universal and Relativity because of the sale of Rogue, and all of that took a bit to sort out. But I'm excited to say we have a great script. It's going to shoot this fall, which we are just starting to put together now. We are excited that it's finally going to get off the ground, because all of us feel it's long overdue and we're excited to get it going.
As of a few years ago, Liv Tyler was expected to reprise her role. However, Evans was not able to confirm whether or not she was still on board. [Collider]
Contrary to his assertion in 2010 that he was "99% sure" that a Rambo 5 would never happen, Sylvester Stallone now seems actively interested in doing another sequel. While speaking recently with MTV, Stallone said, "There's a volcanic eruption [brewing]. The magma of Rambo is coming to the surface."
Stallone continued:
I know there is [another story to tell]. There's one thing where you lay down the final culmination of your life where you can articulate it, but also act on it where he realizes what his destiny really is. It's not to be a farmer, it's not to be obscure; it's really to go out in a blaze of glory in a heroic fashion. But is he really doing it for himself or is he doing it because that's just his id? That's who he is. I like the whole Mexican situation, what's going on down there. So I'm working on a formula for it right now.
The director/writer/star has acknowledged in the past that he'd be willing to kill off the character, and it sounds like he has a fitting end in mind. If he sticks to that plan, Rambo 5 may really and truly wind up being the last entry in the Rambo franchise. [via Screen Rant]
And now, time for a bunch of Star Trek bits...
Still more Star Trek 2 set photos have hit the web, and once again they're all of Spock (Zachary Quinto). This batch isn't as thrilling as some of the others we've seen, and just show the character decked out in a business-casual outfit of gray slacks and a black turtleneck. Unfortunately for Quinto, the camera seems to have caught his face at the least flattering moment possible. I think he's sneezing or something. Check one of the photos out below; head to CBM to catch the rest.
Speaking of Spock: Though George Takei has stated that J.J. Abrams' future Star Trek films would not feature cameos from the TOS cast, a new comment by Leonard Nimoy could suggest otherwise. Asked whether we'd be seeing him in another Star Trek movie, Nimoy — who had a cameo in 2009's Star Trek as an older version of the character — gave an ambiguous response. "Umm..." he started. "We're talking. We're talking." [What Culture]
But as Nimoy gets that sorted out, the other cast and crew are heading to the Bay Area for the final stretch of shooting. According to an anonymous tipster who wrote in to On Location Vacations, Star Trek 2 is filming (or will begin filming shortly) at the Lawrence Livermore National Laboratory in Livermore, CA, for the next week or so. The facility is expected to be the last stop before production wraps.