'Daredevil' Reboot Still In The Works; New Script Ordered From David James Kelly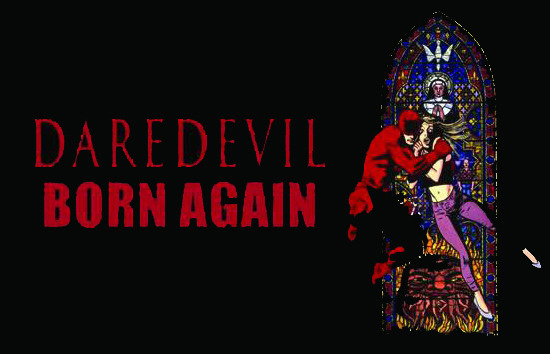 Hey, remember Daredevil? Fox released Mark Steven Johnson's version of the blind vigilante story, starring Ben Affleck, in 2003. That one hit to relatively little fan interest and acclaim, and the character has languished at Fox for almost a decade since. But Fox wants to do more with Daredevil, if only to keep the character in-house. So a reboot has been planned for some time, with David Slade (Hard Candy, The Twilight Saga: Eclipse) attached to direct since last year.
Fox is keeping Slade on to tired at this point, and now the studio has hired David James Kelly to rewrite.
Deadline says that the script is still based on the 1986 Frank Miller/David Mazzucchelli storyline Born Again, which featured the Kingpin discovering Daredevil's true identity (lawyer Matt Murdoch) and essentially destroying his life. The Kingpin was played by Michael Clarke Duncan in Johnson's film, and while there was one report that this new movie would be a continuation of Johnson's film rather than a total reboot, at this point I'd expect to see all roles recast for Slade's movie.Brad Caleb Kane (Fringe) wrote the previous draft of this new Daredevil last year.
Here's the basic description of Born Again:
"And I – I have shown him... that a man without hope is a man without fear." The definitive Daredevil tale! Karen Page, Matt Murdock's former lover, has traded away the Man Without Fear's secret identity for a drug fix. Now, Daredevil must find strength as the Kingpin of Crime wastes no time taking him down as low as a human can get!