Page 2: Mad Men, Transformers, Lincoln, Battleship, Adventure Time, Back To The Future, Game Of Thrones, Alfonso Cuaron, James Bond, Samuel L. Jackson, Jimmy Fallon, A Clockwork Orange, Dark Shadows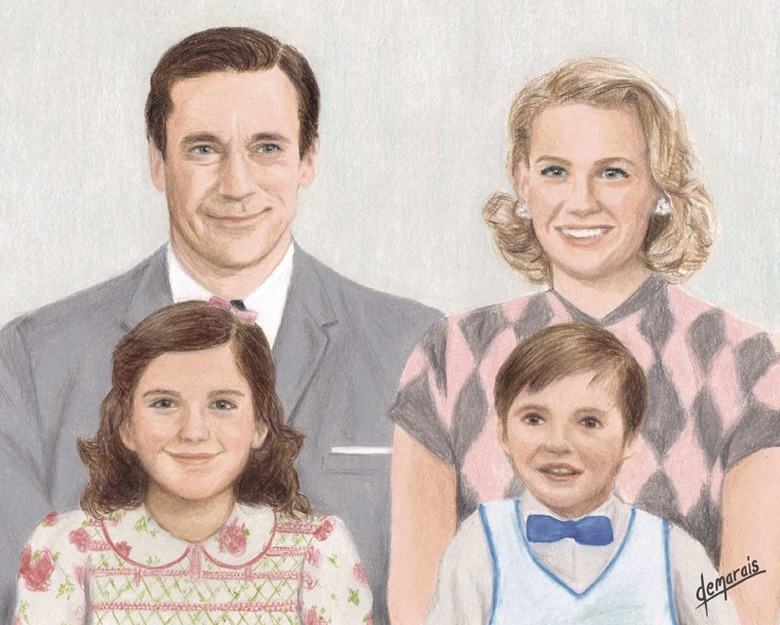 What is Page 2? Page 2 is a compilation of stories and news tidbits, which for whatever reason, didn't make the front page of /Film. After the jump we've included 48 different items, fun images, videos, casting tidbits, articles of interest and more. It's like a mystery grab bag of movie web related goodness. If you have any interesting items that we might've missed that you think should go in /Film's Page 2 – email us!
Header Photo: "The Drapers" by Kirk Demarais
The 10 Greatest Movies About Writers/Writing Ever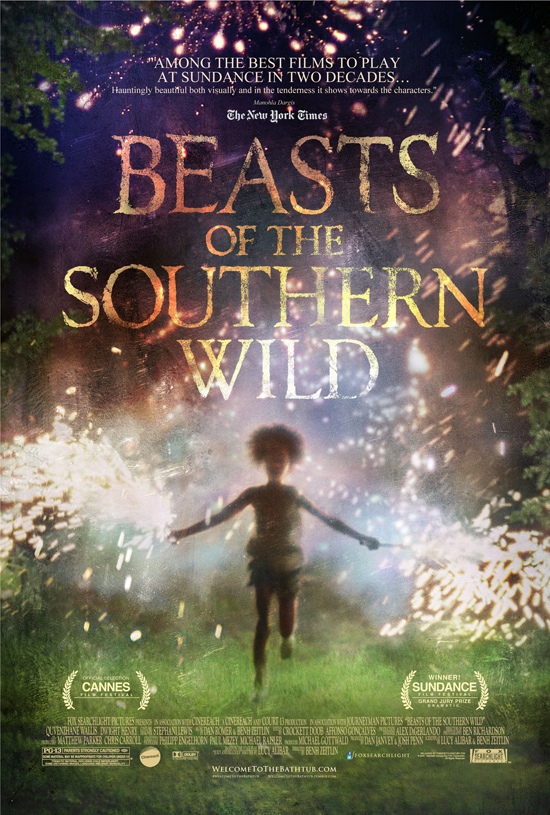 Fox Searchlight has released a new poster for the Sundance sensation Beasts of the Southern Wild.
48fps: The Ultimate Battle Of Art vs Tech
Optimus Prime walking around at Universal Studios Hollywood
Hunger Games has passed $600 million worldwide.
Check out some set photos from Steven Spielberg's Lincoln.
Stephen King interviewed by Neil Gaiman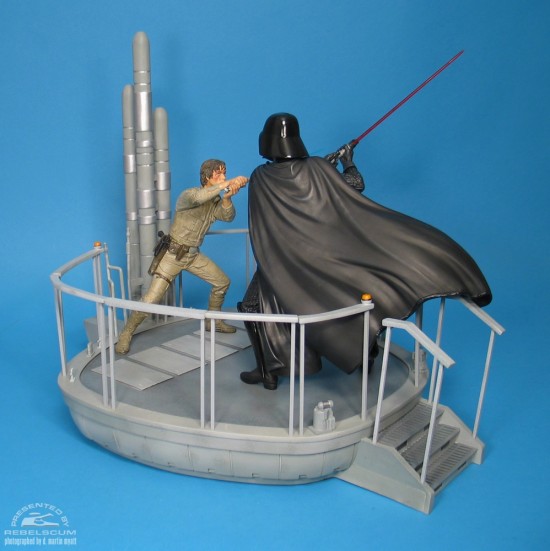 Sideshow Collectibles revealed Luke Skywalker vs. Darth Vader their Star Wars diorama collection
Cocktails With MAD MEN: The Martini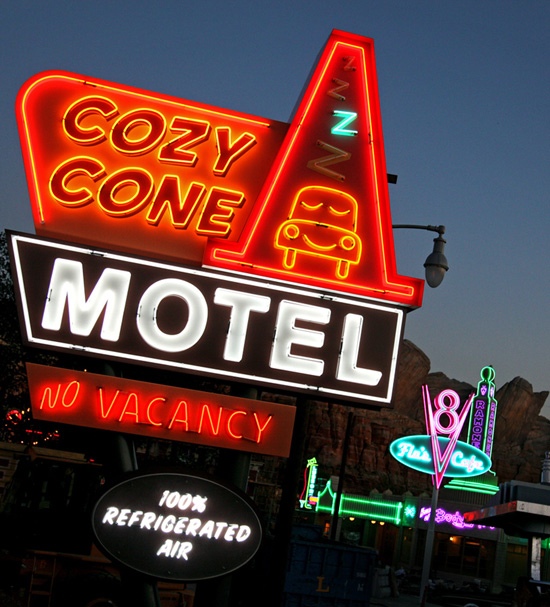 Cars Land at Night Through a Photographer's Lens at Disney California Adventure Park
Pixar's Bob Peterson is now on Twitter.  Peterson tarted at Pixar as an additional animator and layout artist on Toy Story, and worked on the story team for A Bug's Life and Toy Story 2. He was a story supervisor on Monsters Inc, and a writer on Finding Nemo and Up. He is better known to the public at large as the voice of Dug the dog from Up, Mr. Ray from Finding Nemo, Roz from Monsters Inc and Geri from the short film Geri's Game. He made his directorial debut on Up alongside Pete Doctor. He is directing the Pixar feature film The Good Dinosaur with longtime Pixar storyboard artist and animator Peter Sohn.
Watch some B-roll footage from the making of Battleship.
Home Video Spending Up 2.5% In Q1 To $4.45B; Subscription Streaming Soars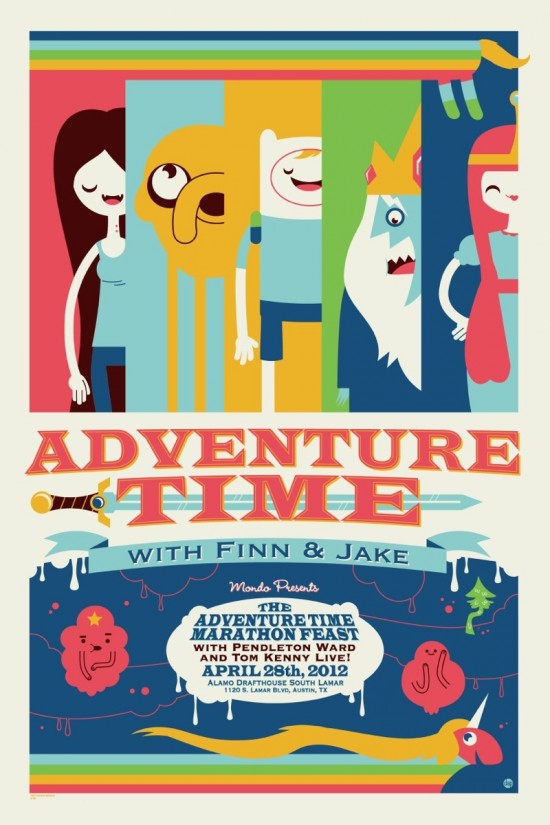 Mondo's Adventure Time poster by Dave Perillo
New Arrested Development On Netflix Only For The US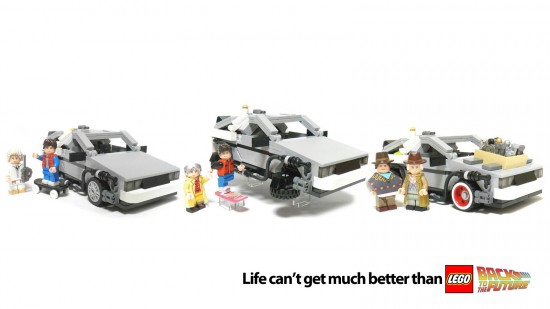 The Official Lego Back to the Future Set Is Almost Here...
After Rich Ross, Who Should Run Disney? Three Candidates and Why They Work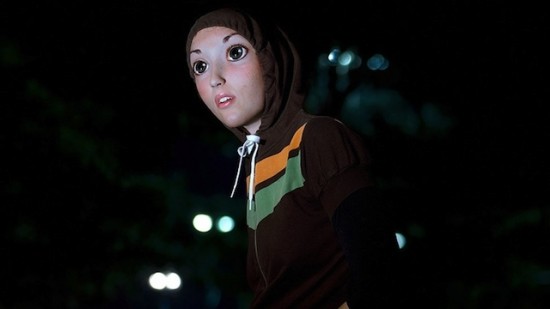 What would anime characters look like in real life?
16 Brilliant Movie Quotes from 16 Great Directors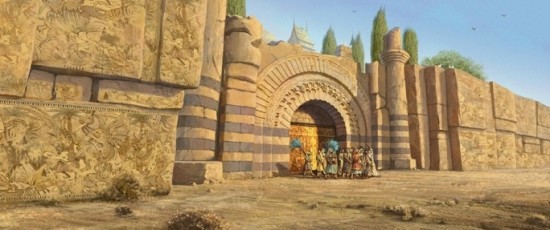 Game of Thrones concept art provides a raven's eye view of Westeros and beyond
Washington Post thinks Skin is wearing thin on HBO's 'Game of Thrones'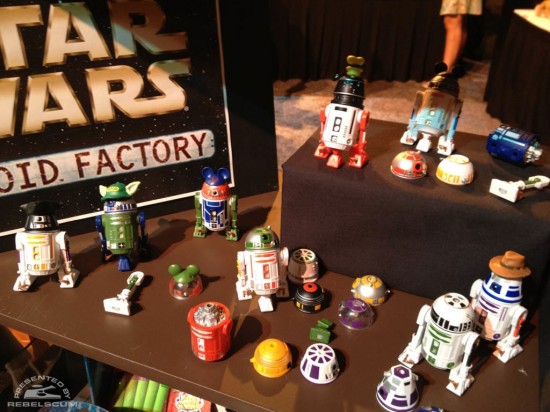 Tatooine Traders at Disney's Hollywood Studios has begun showing off the first assortment of parts in this cool new Star Wars build-your-own-droid collection
10 Fictional Characters You Probably Didn't Know Were Based on Real People
Video: The Sci-Fi Portfolio
Will Ferrell To Host 'Saturday Night Live'
Django Unchained/Star Wars Mash-Up Poster
Imax Promises More Early Releases of Hollywood Blockbusters
Explore Alfonso Cuaron's Addiction to Single Takes in Children of Men
The Adventures of Tintin star Jamie Bell has signed on for Charlie McDowell's quirky romantic comedy Fighting Jacob.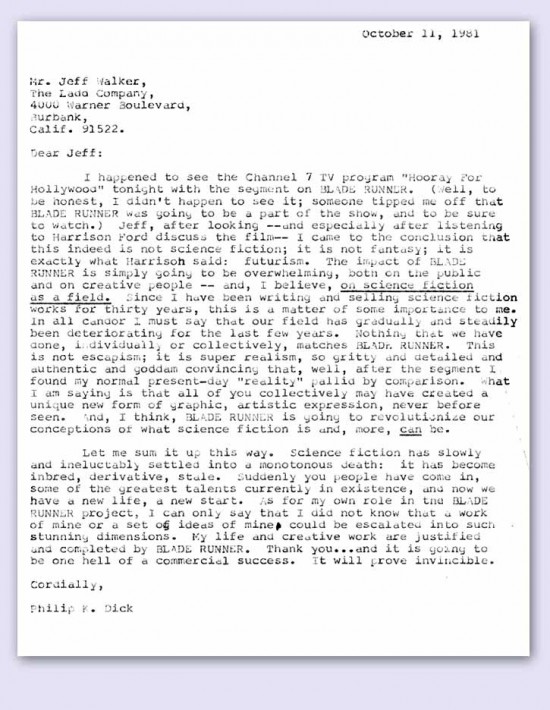 A Letter Philip K Dick wrote to Jeff Walker regarding Blade Runner
NYPD Blue veteran Henry Simmons is set to join Idris Elba and Taraji P. Henson in Screen Gems' thriller No Good Deed
Video:  The Matrix, Now With More Peanuts
Tangled Ever After will be included on the release of Cinderella Diamond Edition.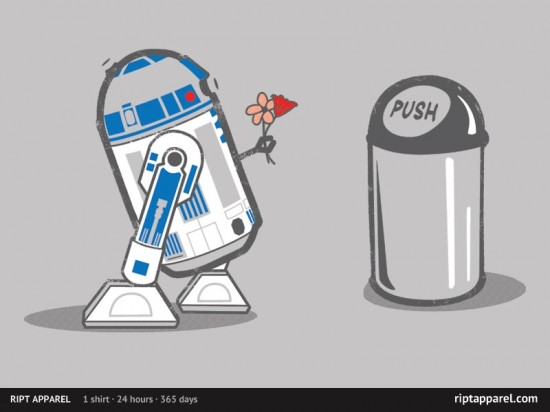 Today's t-shirt of RIPT Apparel is a Star Wars-inspired design "Robot Crush"
Netflix Watch Instantly To Add Dawson's Creek, More Drop Dead Diva And Other TV Shows In May
Watch a featurette focusing on Creating Raikes in Battleship.
Guillermo Del Toro Teams With Angry Films On 'The Bloody Benders' Spec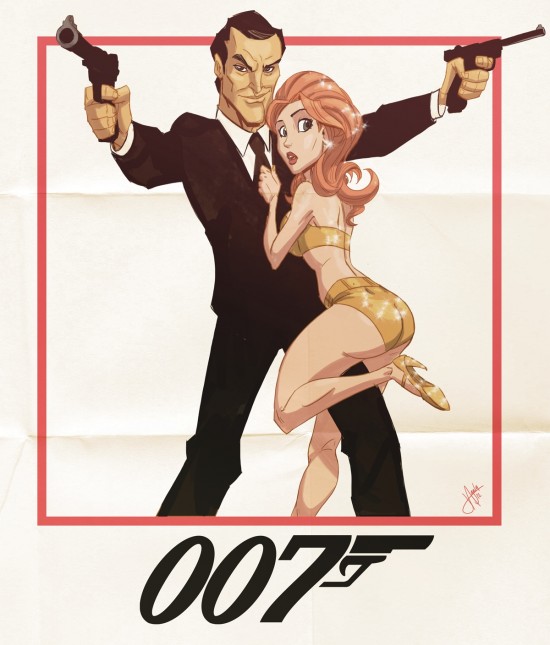 James Bond "Cocked and Loaded" print By: Jeff Agala
Rooney Mara, Ben Foster, Casey Affleck Circling 'Aint Them Bodies Saints'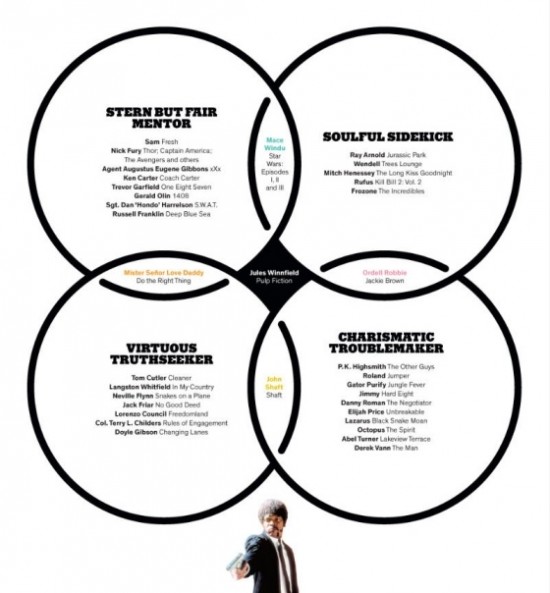 Samuel L. Jackson Venn Diagram
Kristen Stewart to star in action film 'Cali'
Leaked Photos From THE LONE RANGER Set Featuring Tonto In Full Costume
Time Warner Cable is preparing for TWC TV IPTV streaming on Roku boxes
Video: Jimmy Fallon's 1998 'SNL' Audition Surfaces Online
Uggie Is Writing a Book Now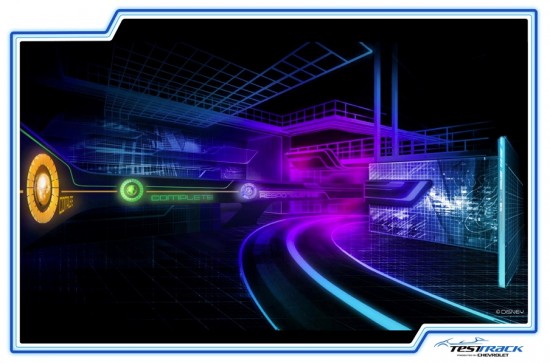 New Renderings Depict a Reimagined Test Track at Epcot look very Tron-inspired.
HBO Renews 'Real Time With Bill Maher' For Two More Seasons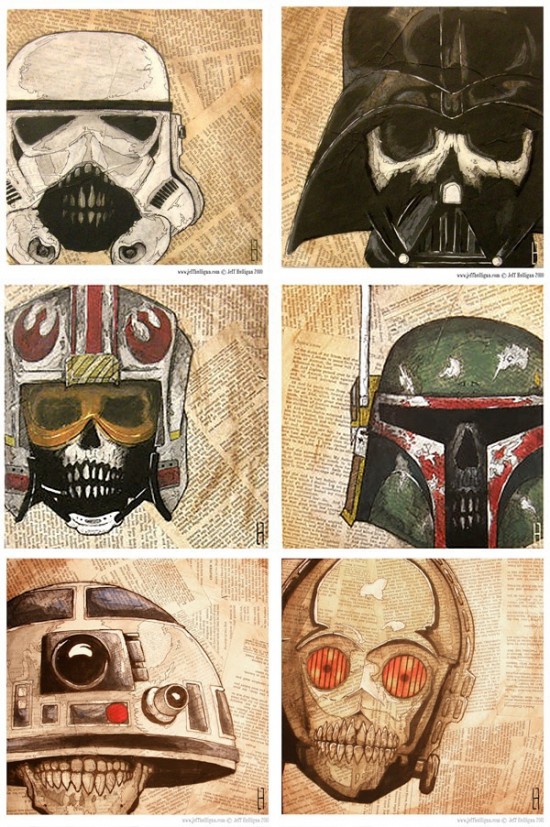 Art: Star Wars as Skeletons/Spooky Dead Things
Syfy Greenlights Five New Reality Series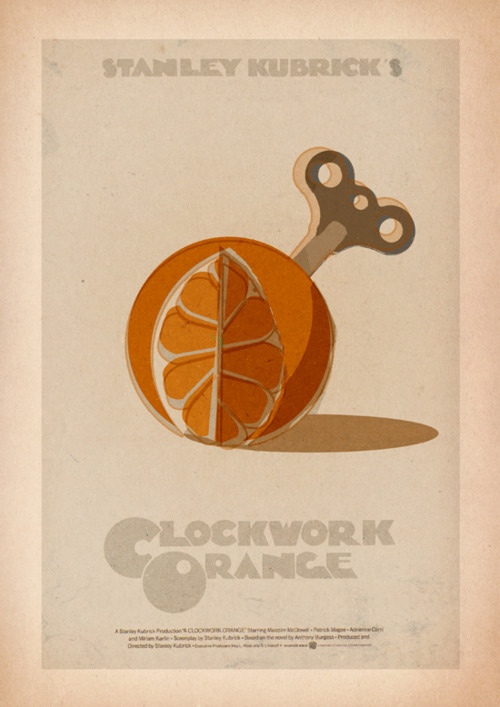 A Clockwork Orange poster by 3ftDeep
Opening Dates Announced for Beast's Castle, Seven Dwarfs Mine Train & More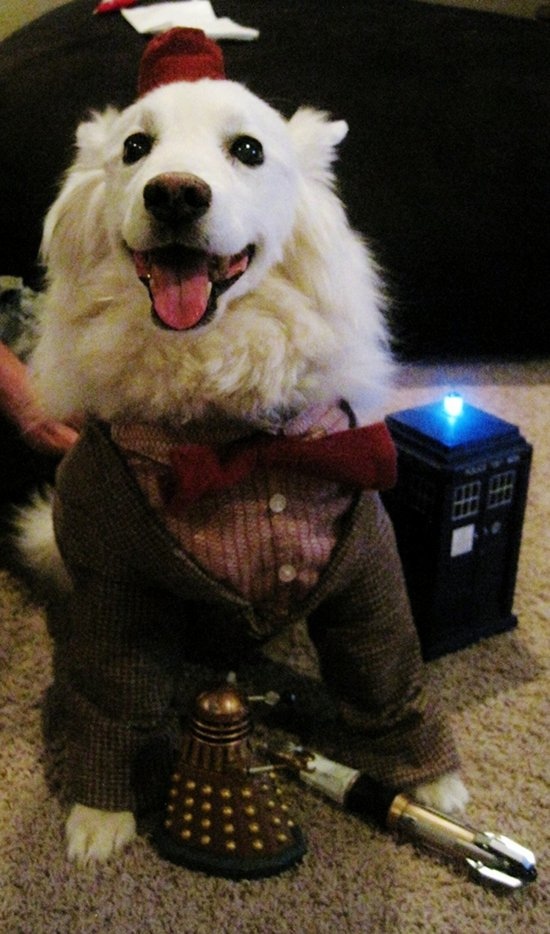 Dogtor Woof Cosplay
At 92, a Bandit to Hollywood but a Hero to Soldiers
Watch some B-roll footage from the making of Tim Burton's Dark Shadows.
Hammer To Develop And Produce Horror Film Based on WINCHESTER MYSTERY HOUSE