'Fringe' Will Return With For A Fifth And Final Season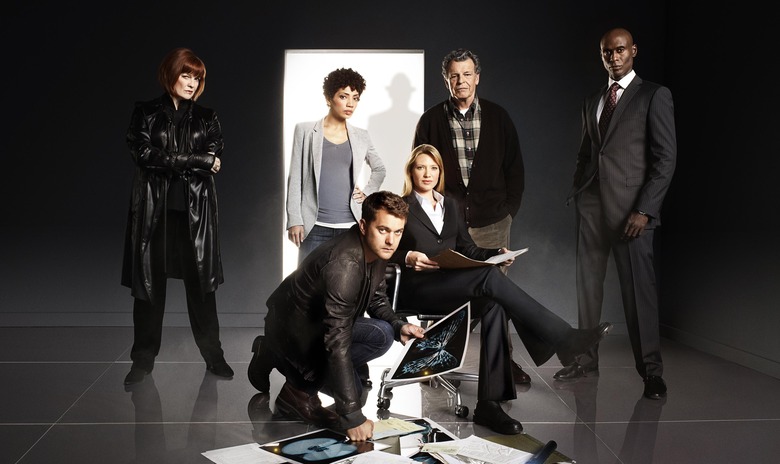 One of my great TV regrets is not sticking with Fringe. After punching out very early in season one, buzz surrounding the sci-fi themed show continued to grow over its next few years despite declining ratings. The drama, which is produced by J.J. Abrams, does have a very vocal, passionate fan base though and now that passion has paid off. With the fourth season set to end next month, Fox has decided to renew the show for a fifth and final, 13 episode season to wrap up the dense storyline. Read more and watch a season five trailer after the jump.
reported on the show's renewal and offered the following quote from Fox president Kevin Reilly:
Fringe is a remarkably creative series that has set the bar as one of television's most imaginative dramas. Bringing it back for a final 13 allows us to provide the climactic conclusion that its passionate and loyal fans deserve. The amazing work the producers, writers and the incredibly talented cast and crew have delivered the last four seasons has literally been out of this world. Although the end is bittersweet, it's going to be a very exciting final chapter.
Not mentioned in that statement is the fact that 13 more episodes will put Fringe at the 100 episode mark, meaning it can go into syndication, a lucrative and ideal situation for any network.
Also playing into the decision is the fact that Warner Bros., who produces the show, will take less money from Fox for each episode, making the already expensive show that much cheaper.
Fox, the station that preemptively cancelled Arrested Development, Firefly and other shows is really being great to the fans with this renewal and now it's up to the show-runners to deliver. Here's a tease at the fifth season.
Do you still watch Fringe? Is it worth catch up with?