'Chronicle' Director Josh Trank Confirmed To Be Developing 'Fantastic Four' Reboot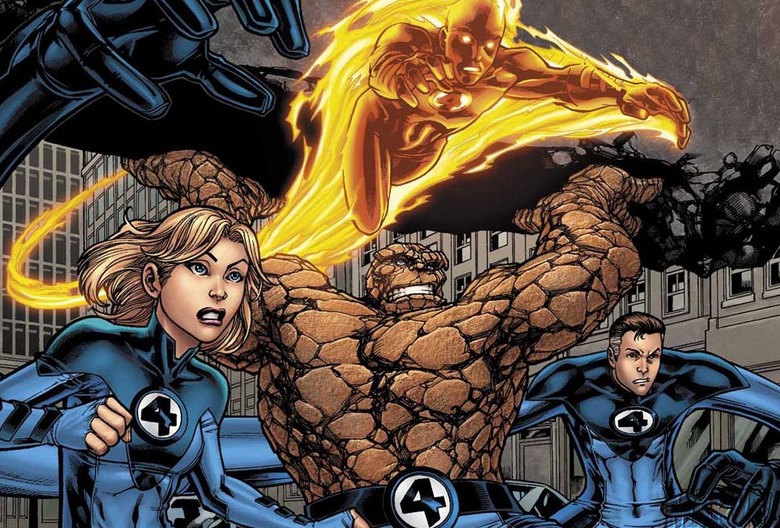 Even before Chronicle became a hit for Fox, rumors proliferated that the studio was looking to director Josh Trank to reboot The Fantastic Four. Trank denied knowing anything about it, and has mostly brushed aside questions of his involvement with the stalled superhero team in the months since.
But at CinemaCon, Fox CEO Tom Rothman said that Trank is indeed developing a new take on the Fantastic Four. Whether or not he'll direct the film, however, is still open to question.
Collider talked to Rothman, and when asked about Fantastic Four, he said,
Josh Trank who did Chronicle, I think this has been reported, is gonna come on and work on a take, or a vision, that he has for it, so we're very excited about that.
Asked if Trank is full set to direct, however, Rothman tuned demure,
Well, I think there's a possibility of [him directing].  I mean he's gonna develop it now, and then it depends on the script.
The Fantastic Four is an interesting superhero property, as it has the option to feature more serious sci-fi than some other comic book adaptations, and also has a core family component. Making a new film based on the Marvel Comics team isn't so easy, and there is the lingering fact that The Incredibles did it better than anyone else is likely to. But we know that Fox is going to soldier on with a new version one way or the other, so that the characters stay at the studio.
The success of Chronicle also put Trank in the position to tackle other comic book properties. He's linked to Venom over at Sony, and The Red Star at Warner Bros. Whether any of these will happen is difficult to say at this point.