Warner Bros. And Joseph Gordon-Levitt Plotting New Version Of 'Little Shop Of Horrors'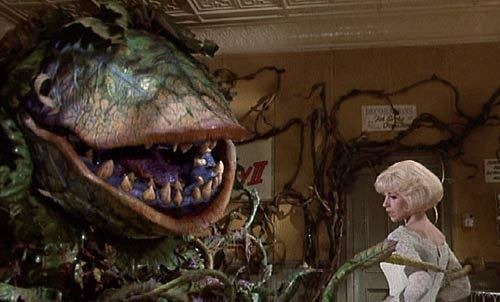 There have been two big-screen versions of Little Shop of Horrors, which was originally a farce directed by Roger Corman. The comedy story of geeky floral assistant and a plant that feeds on humans has roots in a story from the '30s, but the Corman film version became surprisingly iconic, spawning a stage musical, a 1986 musical remake from Frank Oz and Warner Bros., and an animated series.
Now Warner Bros. is setting up a possible new version. Roberto Aguirre-Sacasa, who has written for Marvel comics and the stage, and just penned the Carrie remake that Kimberly Peirce is making with Chloe Moretz and Julianne Moore starring, is in talks to write. More interesting is that Joseph Gordon-Levitt is producing, and would like to star.
This is a good indication of a couple things. One, the increasing popularity of Aguirre Sacasa, whose stock has been rising since he was hired to write the new book for the troubled Spider-Man: Turn Off the Dark musical. We've been seeing his name crop up more and more often in the past year.
At the same time, Joseph Gordon-Levitt has very successfully crafted the current phase of his career, and after roles in Warner Bros. films Inception and The Dark Knight Rises, not to mention films like the upcoming Looper, he should be as visible as it's possible to be. (Even if Looper sees him made up to resemble Bruce Willis.)
And the idea of a new Little Shop of Horrors makes sense. It is a recognizable property, and though we don't have specifics on what shape this will take, the talent involved suggests something very inspired by the '86 version, and musicals are doing well now. Aguirre-Sacasa has experience with that form, and with adaptations. JGL can sing, and he could very convincingly play the central human character, and be quite entertaining as he does it. From Warner Bros. perspective, this probably seems like the perfect time to launch a new version of the story, and these are the right guys to do it. Now let's see who else is brought on to make the film a reality.
Here are trailers for the Corman and Oz film versions of the story:
[THR]