Sequel Bits: Black Widow Won't Be In 'Iron Man 3', Plus: 'Muppets 2', 'Star Trek 2', 'Scary Movie 5'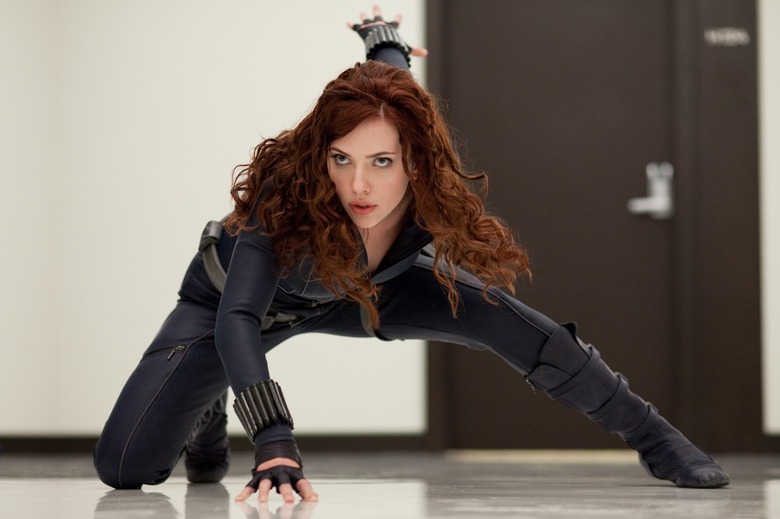 It seems that Iron Man 3 won't feature quite the redhead trio we expected, as Jessica Chastain and Gwyneth Paltrow won't be joined by Scarlett Johansson after all. Also after the jump:
Muppets 2 gets some very early marketing art
Chris Pine says Star Trek 2 has action, character development
Scary Movie 5 finds a director in Malcolm Lee
But that doesn't necessarily mean Johansson is locking Black Widow away for good. During the same conversation, the actress floated the idea of a standalone movie for her character. "I personally think there's an awesome Black Widow movie in there that is a Bourne type of film," she said. "It would be totally awesome." [Screen Rant]
Ready for the very first bit of marketing for the next Muppets movie? The sequel unveiled its first new art on their Facebook page this week. It's not much to look at, but if last year's campaign for The Muppets is any indication, it's bound to be the first of many, many, many posters, parody trailers, real trailers, clips, PSAs, music videos, red carpet interviews, Saturday Night Live skits, WWE apperarances, and Threadless t-shirts that we'll be seeing in the run-up to the new film.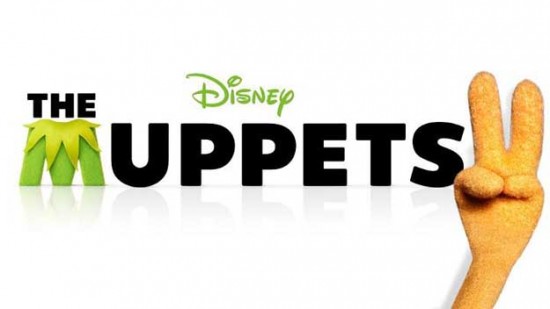 [via Coming Soon]
Oh good, Scary Movie 5 is still happening. EW reports that Malcolm Lee, whose previous credits include Roll Bounce and Undercover Brother, is now set to direct, from a script he'll pen with David Zucker. Zucker served as writer and director on the last two films, imaginatively titled Scary Movie 3 and Scary Movie 4. The next installment is aiming to shoot this summer for a January 11, 2013 release. [via Coming Soon]
I'm starting to feel a little bit sorry for the Star Trek 2 cast. It can't be easy to hype a film for months without spilling a damn thing about it, all the while knowing that their tiniest offhanded comment will be picked apart for clues by eager fans. Today it's Chris Pine's turn in the hot seat, and while he's understandably very vague on actual plot details, he's offered some insight about the general feel of the film:
Of course I'm gonna tell you I think it's gonna be better. You pick up the characters from where they left off, and the development of the characters – I think – is just as exciting as the first one. And it's relentless. I think that's the best adjective I can use... it's just as action-packed as the first.
So basically, if you liked the first film, you'll like this one. Not the most revealing statement in the world, but we'll take what we can get. [via MovieWeb]