Justin Lin Buys Screen Rights To David Henry Hwang's Play 'Chinglish'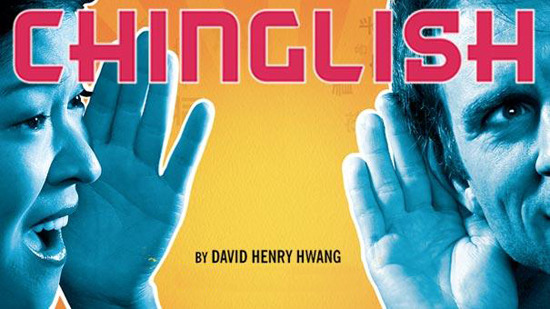 Years ago, Justin Lin looked like he might be a new voice for the Asian-American film community when he made a splash with his debut film Better Luck Tomorrow. After that film, Lin didn't restrict himself to making films specific to the Asian experience and instead became a voice for the much more broad mainstream movie community, as he took on the Fast and Furious franchise, and is currently slated to make his fourth entry in that series, with Fast Six.
But Lin is looking into other options as well, and one is an adaptation of David Henry Hwang's stage play Chinglish, about an American businessman trying to launch a venture in China. Lin has picked up the screen rights to the play, and plans to produce and direct a film with Hwang adapting his own material for the screen.
THR quotes Lin saying,
As soon as I saw Chinglish on Broadway, I began to envision this smart and insightful cross-cultural comedy as a film. I'm excited about working with David to bring this very timely story to the screen.
So what is the play? In short, Chinglish can be summarized as such:
An American businessman arrives in a bustling Chinese province looking to score a lucrative contract for his family's sign-making firm. He soon finds that the complexities of such a venture far outstrip the expected differences in language, customs and manners – and calls into questions even the most basic assumptions of human conduct.
Hwang has said the play was born out of his own observations of the cultural connections and disconnects between the US and China.
With Lin first making Fast Six, and potentially a seventh film in that series, we don't know when Chinglish will go into production, or even if it ever will. I'd like to see it, however; I've read raves of the play for some time, and while I understand Lin's attraction to the Fast and Furious films, I'd love to see him stretch with other material.