'Samsara' Trailer: 'Baraka' Director Returns With Sensational-Looking 70mm Exploration Of Man And Nature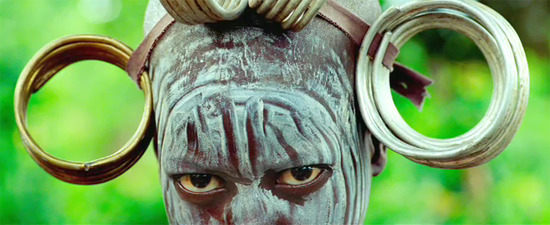 We've reached a point where we see stunning images every day. Current camera technology combined with the instant delivery method of the internet means there is no shortage of eye-popping visuals to take in on a regular basis. We're constantly being given new ways to look at the world around us.
Because our world is truly wondrous, there is still power in the magnificent image. In the documentary Samsara, Baraka director Ron Fricke uses 70mm photography to explore and define "the links between humanity and the rest of nature." A trailer for the film is below, and it is stunning.
Apple has the trailer in HD, and I very much recommend watching it in the highest resolution you can, on the biggest screen possible. Samsara opens in August.
Prepare yourself for an unparalleled sensory experience. SAMSARA reunites filmmakers Ron Fricke and Mark Magidson, whose award-winning films BARAKA and CHRONOS brought a new visual and musical artistry to theaters. Dispensing with dialogue and descriptive text, SAMSARA explores the wonders of our world, from the mundane to the miraculous, looking into the unfathomable reaches of man's spirituality and the human experience, and illuminating the links between humanity and the rest of nature.