TV Bits: Bryan Singer And Bryan Fuller Still Hoping To Make A New 'Star Trek' Series, Plus: 'Hannibal', 'Lilyhammer', James Patterson, Matthew Perry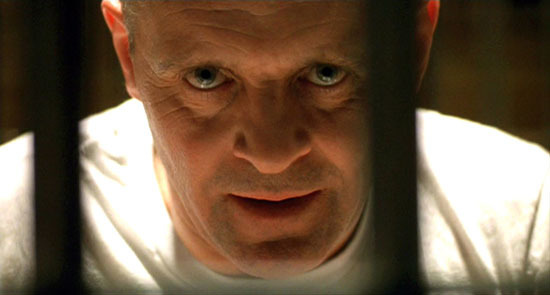 Don't get your hopes up too high just yet, but depending on how things go with Star Trek 2 it may just be possible for Bryan Singer and Bryan Fuller to try and bring Trek back to television at some point. Also after the jump:
Bryan Fuller has a seven-season plan for Hannibal
James Patterson's Private series heads to television
Netflix's Lilyhammer gets renewed for Season 2
HBO cancels The Life and Times of Tim after three seasons
NBC picks up a half-hour sitcom from Matthew Perry
"Bryan and I are big fans of Trek and have discussed a take on what we would do, and we would love to do it," Fuller told EW. However, "I don't think anything is going to happen in any official capacity until after the next movie comes out. And I'm sure it would be wisely under J.J. Abrams' purview of what happens. He's the guardian of Trek right now."
We've previously reported on a Star Trek proposal from Singer titled Star Trek: Federation that never got off the ground, largely because Abrams' movie beat it to the punch. It's unclear whether Singer intends to pick up the same premise (or some reworked version of it) again with Fuller, or whether the pair will be starting from scratch. [via NerdBastards]
In the same interview, Fuller also revealed his ambitious plan for a series that'll hit the small screen much sooner. Though Fuller's three previous series (Dead Like Me, Wonderfalls, and Pushing Daisies) have each fallen into the brilliant-but-cancelled category — emphasis on cancelled — he's clearly hoping for a much longer lifespan for his upcoming NBC series Hannibal. The series, which will recount the backstory of the (fictional) cannibalistic serial killer Hannibal Lecter, has already received a 13-episode order for its first season.
Fuller explained that he and his staff will be "taking our sweet precious time" in exploring Hannibal's origins. "Doing a cable model on network television gives us the opportunity not to dally in our storytelling because we have a lot of real estate to cover," he told the publication. "I pitched a seven-season arc including stories from various [Thomas Harris] books."
Fuller also expanded on what viewers could expect from the series, calling it a sort of "love story" between Hannibal and FBI profiler Will Graham (Hugh Dancy). "As Hannibal has said [to Graham] in a couple of the movies, 'You're a lot more like me than you realize,'" he said. "We'll get to the bottom of exactly what that means over the course of the first two seasons." We'll see how Fuller's seven-year plan actually pans out, but you have to admire his ambition and his optimism. Head to EW for more from Fuller. [via Screen Rant]
After making his first foray into serialized television with ABC's Women's Murder Club, bestselling novelist James Patterson is getting ready to head back to the small screen. Patterson and Sonar Entertainment are developing an hourlong drama based on Patterson's Private series of books, which center around the character Jack Morgan. Formerly a CIA agent, Morgan now heads an elite investigation team of private investigators who regularly work for some of the most influential figures in the world.
John McLaughlin, one of the writers Black Swan, is signed on to pen the initial two-hour episode. But what'll really sell this program is Patterson, who'll also serve as producer. The author currently holds the all-time record for having the most #1 books on the New Yokr Times bestseller list, and last fall was named one of the highest paid men in entertainment by Forbes. There should be plenty of viewers willing to give the series of shot based on his name alone. [Deadline]
Lilyhammer, Netflix's first attempt at original programming can officially be counted a success. The service has just given a renewal order to the crime drama, which stars Steve Van Zandt as a New York mobster who winds up in Lillehammer, Norway (hence the title) after entering the federal witness protection program. It is expected that the second season, like the first one, will consist of eight episodes. [Screen Crush]
Meanwhile, the clock has now run out on The Life and Times of Tim after three seasons at HBO. Created by Steve Dildarian, the half-hour animated series centered around a well-intentioned but hapless white collar employee in New York City. The third season finale — now the series finale — aired in February. [Variety]
After a brief stint at ABC for Mr. Sunshine, Matthew Perry will be returning to NBC once again this fall with Go On. The network, which was also home to Perry's Friends and Studio 60 on the Sunset Strip, has picked up his single-camera comedy pilot for a 13-episode first season. The early pickup is intended to give the show a head start on hiring a writing staff.
The series will follow "an irreverent yet charming sportscaster" played by Perry who turns to his mandatory support group for help in getting over a loss. Laura Benanti, Julie White, Suzy Nakamura, Allison Miller, and Khary Payton will also star. Scott Silveri, who served as co-showrunner on Friends, will write, while Todd Holland will direct. [Deadline]