Sony Wants To Turn Jaden Smith Into A Teen Assassin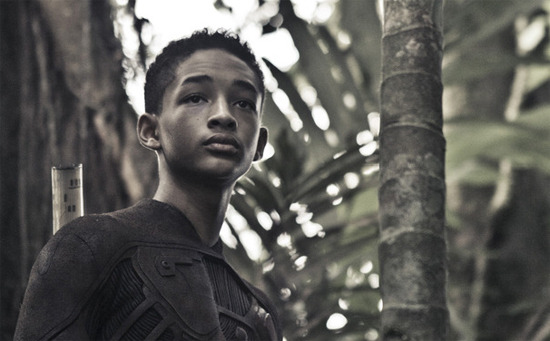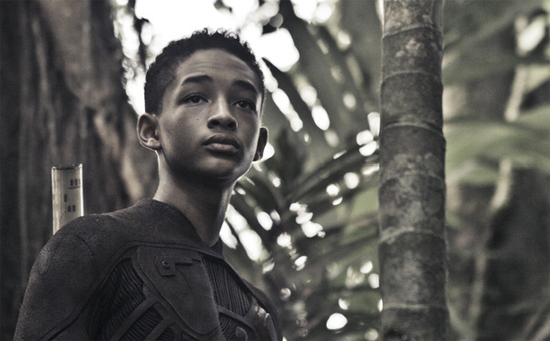 Since The Karate Kid remake, Sony has been fully committed to being in the Jaden Smith business. Doesn't hurt that he's the son of Will Smith and Jada Pinkett Smith, or that his father is interested in making movies with his son. (Such as M. Night Shyamalan's After Earth, pictured above, which is shooting now.) Sony is now poised to acquire the novel Boy Nobody as a starring vehicle for the young actor.
The book, by Allen Zadoff, tells the story of "a brainwashed teenage assassin who starts to regain his emotions." Hopefully it's a little less like Abduction and a little more like a tween Bourne.
Variety says Zadoff's first book is meant as the opening of a YA trilogy, and quotes the author saying that the lead character is a "young soldier trained not to feel; who could function in every situation without fear, sympathy or anger; who could assassinate strangers and then walk away emotionally unscathed."
So: definitely a Bourne-type thing. And I suppose I can see how an unassuming brainwashed teen assassin might be useful in a few situations, though I wonder if the kid is really worth the cost of training and controlling him. That, presumably, will be addressed in the book.