Red Band Trailer For 'The Five Year Engagement' Is Filled With Deleted Scenes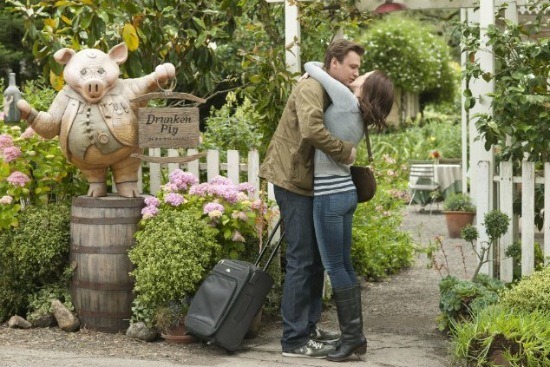 Universal Pictures has just released a red band trailer for The Five-Year Engagement and, like most red band trailers, it's filled with raunchy humor. Written by Jason Segel and Nicholas Stoller, the guys who made Forgetting Sarah Marshall, and produced by Judd Apatow, you'd expect nothing less. The odd thing about this trailer, though, is that while most red band trailers horribly spoil a good comedy this one doesn't really because a lot of the jokes aren't in the movie. That's right. About a quarter of the jokes in the below trailer are not in the film. Think of it more of a deleted scene montage blended with the actual movie.
Either way, the trailer does a very good job at selling the kind of humor and heart present in the film, which stars Segel and Emily Blunt as an engaged couple whose lives continue to delay their wedding. Watch the red band trailer after the jump.
Thanks to Funny or Die for the trailer. Here it is.
After watching this trailer I literally thought to myself, "Was I drunk when I watched this movie?" When I realized the answer was "No" I figured the trailer was cut a while ago and remembered that any film with Apatow attached goes through almost innumerable edits trying to settle on the funniest one. The scenes themselves are all in the film (save for the one where they talk about money) but a lot of little beats are different or missing. Actually, having seen the film, this trailer is an eye-opening exercise into the mind of Stoller, Segel and Apatow.
The Five-Year Engagement also stars Chris Pratt, Alison Brie, Rhys Ifans, Kevin Hart, Mindy Kaling, Jacki Weaver, Brian Posehn and Chris Parnell. It opens April 27.