Spanish-Dubbed Trailer For 'The Impossible,' From The Director Of 'The Orphanage'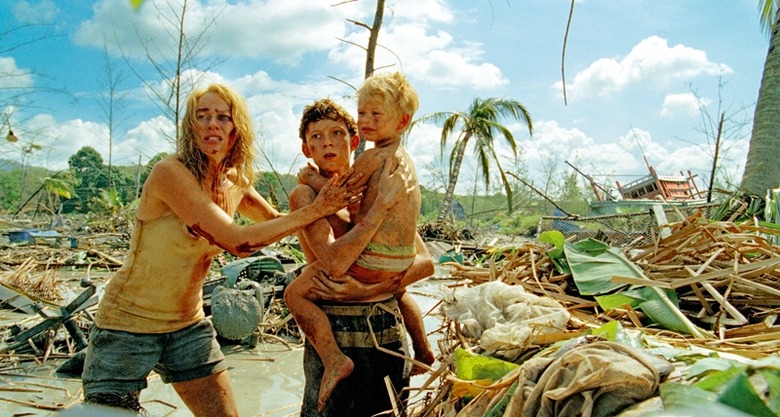 A couple years ago Juan Antonio Bayona got a lot of attention for his debut feature, the Guillermo del Toro-produced supernatural thriller The Orphanage. Now Bayona returns with a film called The Impossible. And while it isn't a horror film, exactly — not in the way that The Orphanage was — it certainly deals with horror in a specific way.
The Impossible is based in part upon the Indian Ocean tsunami that ravaged Thailand and other parts of Southeast Asia in 2004. It stars Ewan McGregor and Naomi Watts as a couple vacationing in the country when the tsunami hits the Thai coastline. The results are, as we know from history, devastating.
We've got a new trailer for the film, which you can see below.
First up, while this trailer is dubbed in Spanish, when released in the US we'll hear the original English soundtrack.
And, yes, we've seen something similar to this in Clint Eastwood's Hereafter, which featured characters impacted by a tsunami also inspired by the real one in Thailand. But this seems to be a different sort of film, one more directly concerned with the event and its aftermath.
Still, it's difficult to tell just how the film will play with that dubbed soundtrack. The Impossible doesn't have a US distributor at this point, but will hit Spain this fall.  [Kino Gallery, via Movies]