Comedy Posters: 'The Dictator', 'Rock Of Ages', 'Abraham Lincoln: Vampire Hunter', 'Neighborhood Watch'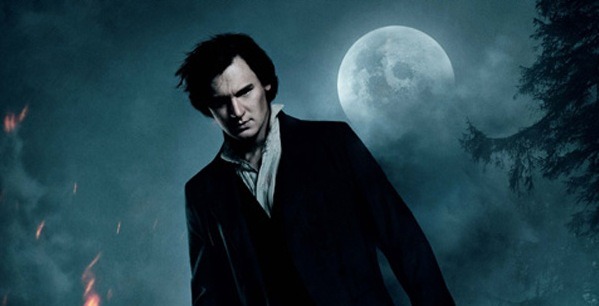 Even if you've long since outgrown summer vacation, there's just something about warmer weather that makes it tempting to put aside the heavy, thought-provoking stuff and look for a good, lighthearted laugh instead. If you're curious what the upcoming season has in store for you on that front, hit the jump to check out new posters for The Dictator, Rock of Ages, Abraham Lincoln: Vampire Hunter, and Neighborhood Watch.
[via EW, First Showing, Thompson on Hollywood, Collider]
The new Dictator poster is really just a variation on the old Dictator poster, but it's also perfectly appropriate for the character. Most tourists are content with simply visiting some of New York's busiest tourist spots, but Sacha Baron Cohen's Middle Eastern tyrant Admiral General Aladeen feels the need to blanket all 843 square acres of Central Park with his fearsome visage. Also starring Anna Faris, John C. Reilly, and Ben Kingsley, The Dictator takes over theaters on May 16.
Meanwhile, Warner Bros.' Rock of Ages poster offers yet another look at its star-studded cast. I wouldn't say anyone here looks bad per se, but no matter how many times I see Tom Cruise and Alec Baldwin in their '80s rocker gear, it just looks odd to me. Diego Boneta and Julianne Hough lead the cast of the "jukebox musical," as a pair of kids dreaming of fame and love in Los Angeles. Rock of Ages bows June 15.
The Abraham Lincoln: Vampire Hunter poster gets a big "meh" from me. I think I preferred the old ones that made it look like our 16th president might break out into song at any moment. Nevertheless, I look forward to seeing Benjamin Walker chopping up bloodsuckers with that scary-looking axe when the film opens June 22.
You may recall that Fox recently found itself in the unfortunate position of having to yank their early, bullet-ridden ad for Neighborhood Watch due to the Trayvon Martin case. The replacement they've come up with, which shows the four leads (Vince Vaughn, Ben Stiller, Jonah Hill, and Richard Ayoade) in uniform, isn't as eye-catching, but it is way less likely to upset people. The four comedians star as a group of local dads who inadvertently stumble across an alien plot to destroy the world. Neighborhood Watch beams down July 27.