Clips: Aubrey Plaza Seeks Weapons In 'Safety Not Guaranteed', Taylor Kitsch Wishes For Brooklyn Decker In 'Battleship'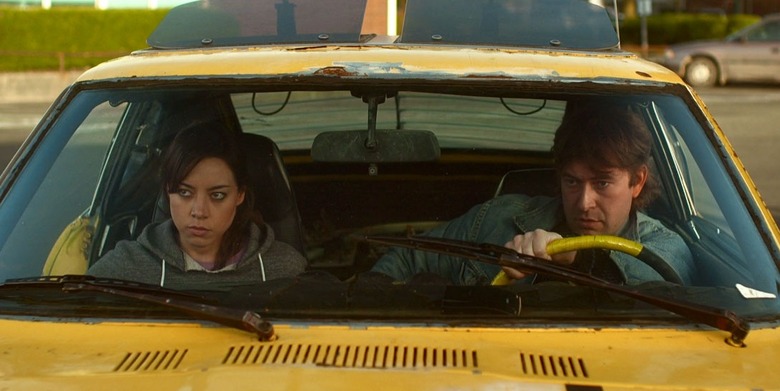 If Safety Not Guaranteed and Battleship seem like opposites in every way, it's probably because they are. One is an offbeat indie that's drawn glowing reviews on the film festival circuit; the other is a big, splashy blockbuster that's been likened to Michael Bay's Transformers. But both have just released new clips in preparation for their summer bows, so I've decided to arbitrarily lump them together. Watch the scenes after the jump.
[via Vulture]
I love that Kitsch is practically reprising his Friday Night Lights role here. The Texan twang is gone, but otherwise this whole scene has Tim Riggins written all over it. Too bad the rest of the film sees Kitsch donning military gear and protecting the world from extraterrestrials instead of playing football and disappointing Lyla Garrity. If you're still interested in Battleship, though, it opens May 18.
Personally, I'm much more intrigued by Colin Trevorrow's Safety Not Guaranteed. Mark Duplass stars as a man seeking companions for time travel, while Aubrey Plaza, Jake Johnson, and Karan Soni play three journalists who decide to look into his claims. I think we've already seen part of this scene in the last trailer, but this longer version offers a better sense of the rapport between Duplass and Plaza.
[via The Playlist]
Peter was a huge fan of this one after seeing it at Sundance, and it's easy to understand why. The offbeat premise (which is based on a true story, by the way) promises plenty of laughs, but the film also seems to have some real heart without getting too sappy about it. Safety Not Guaranteed rolls out June 8.