Full Cannes Lineup Includes Films By David Cronenberg, Jacques Audiard, And Andrew Dominik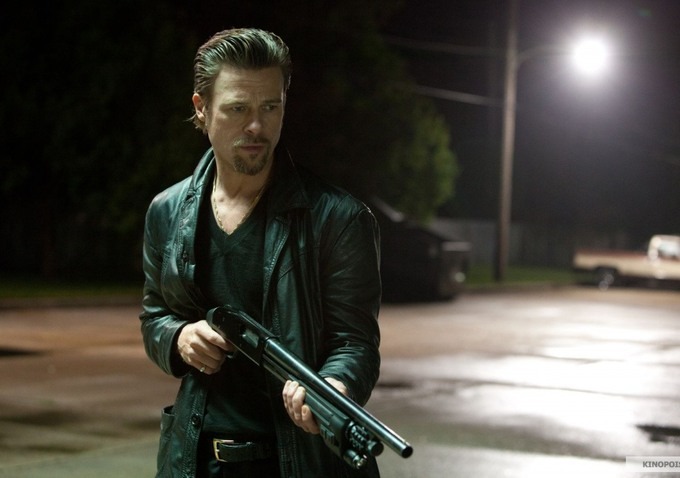 The primary lineup for the competition slate at the 2012 Cannes has been unveilend, and it is a very strong list of films. There are quite a few expected entries: David Cronenberg's Cosmopolis, Lee Daniels' The Paperboy, John Hillcoat's Lawless (formerly The Wettest County), and Andrew Dominik's Killing Them Softly (formerly Cogan's Trade), and we already knew that Wes Anderson's Moonrise Kingdom would open the festival.
But the international lineup is even more exciting, with films such as Rust & Bone from Jacques Audiard, Amour from Micheal Haneke, The Hunt from Thomas Vinterberg, and Mekong Hotel from 2010 Palme d'Or winner Apichatpong Weerasethakul. As is occasionally the case with Cannes, this year's lineup features many returning Cannes award winners; it's a world-class program.
The downside to all of that is that Paul Thomas Anderson's The Master and Terrence Malick's as-yet untitled romance starring Ben Affleck, Rachel McAdams and Javier Bardem didn't show up in the list. There is some time for them to be added to the festival lineup in some measure, but (as expected) we'll likely have to wait until this fall for The Master. As for the Malick movie... well, it's Malick, so who knows?
You'll find the lineup as it has been announced so far after the break.
COMPETITION:Moonrise Kingdom, dir: Wes AndersonRust & Bone, dir: Jacques AudiardHolly Motors, dir: Léos CaraxCosmopolis, dir: David CronenbergThe Paperboy, dir: Lee DanielsKilling Them Softly, dir: Andrew DominikReality, dir: Matteo GarroneAmour, dir: Michael HanekeLawless, dir: John HillcoatIn Another Country, dir: Hong SangsooTaste Of Money, dir: Im SangsooLike Someone In Love, dir: Abbas KiarostamiThe Angel's Share, dir: Ken LoachIm Nebel, dir: Sergei LoznitsaBeyond The Hills, dir: Cristian MungiuBaad El Mawkeaa, dir: Yousry NasrallahMud, dir: Jeff NicholsYou Haven't Seen Anything Yet, dir: Alain ResnaisPost Tenebras Lux, dir: Carlos ReygadasOn The Road, dir: Walter SallesParadis: Amour, dir: Ulrich SeidlThe Hunt, dir: Thomas VinterbergThérèse Desqueyroux, dir: Claude Miller (closing film, out of competition)UN CERTAIN REGARD:Miss Lovely, Ashim AhluwaliaLa Playa, dir: Juan Andrés ArangoGod's Horses, dir: Nabil AyouchTrois Monde, dir: Catherine CorsiniAntiviral, dir: Brandon Cronenberg7 Days In Havana, dirs: Benicio Del Toro, Pablo Trapero, Julio Medem, Elia Suleiman, Juan Carlos Tabio, Gaspard Noé, Laurent CantetLe Grand Soir, dirs: Benoit Delépine, Gustave KervernLaurence Anyways, dir: Xavier DolanDespués De Lucia, dir: Michel Franco
Aimer A Perdre La Raison, dir: Joachim Lafosse
Student, dir: Darezhan OmirbayevLa Pirogue, dir: Moussa ToureElefante Blanco, dir: Pablo TraperoConfessions Of A Chile Of The Century, dir: Sylvie Verheyde11.25 The Day He Chose His Own Fate, dir: Koji WakamatsuMystery, dir: Lou YeBeasts Of The Southern Wild, dir: Behn ZeitlinOUT OF COMPETITIONIo E Te, dir: Bernardo BertolucciMadagascar 3, Europe's Most Wanted, dirs: Eric Darnelle, Tom McGrathHemingway & Gelhorn, dir: Philip KaufmanMIDNIGHT SCREENINGSDario Argento's Dracula, dir: Dario ArgentoAi To Makoto, dir: Takashi Miike65th BIRTHDAY FILMUne Journée Particulière, dirs: Gilles Jacob, Samuel FaureSPECIAL SCREENINGSPolluting Paradise, dir: Fatih AkinRoman Polanski: A Film Memoir, dir: Laurent BouzereauThe Central Park Five, dirs: Ken Burns, Sarah Burns, David McMahonLes Invisibles, Sébastien LifshitzJournal De France, dirs: Claudine Nougaret, Raymond DepardonA Musica Segundo Tom Jobim, dir: Nelson Pereira Dos SantosVillegas, dir: Gonzalo TobalMekong Hotel, dir: Apichatpong Weerasethakul