'Cosmopolis' Trailer: David Cronenberg And Robert Pattinson Get Weird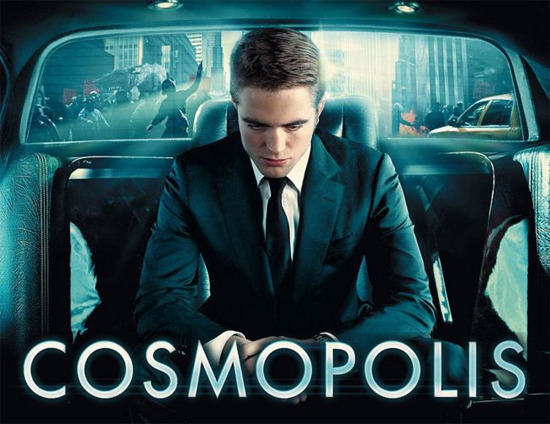 The first teaser trailer for David Cronenberg's Cosmopolis was a delirious ode to the filmmaker's middle period — a chapter in his career that we'd begun to think was closed for good. But in that teaser for the adaptation of Don DeLillo's novel about a young billionaire who pulls strings from within a high-tech limo, we're flashed with wild images of Robert Pattinson engaging in illicit sex, watching what seemed to be a dinosaur-sized rat, putting a bullet through his own hand, and musing about boundaries and desire. In short: vintage Cronenberg in all its glory.
Now the full trailer for Cosmopolis is available, and it expands on that teaser very nicely. We get a lot more of the story, including a good introduction to Pattinson's character's wife and possible voice of conscience (played by Sarah Gadon) as well as a motley crew of personalities including Juliette Binoche, Paul Giamatti, Mathieu Almaric, and Jay Baruchel.
The tone looks even more old-school Cronenberg than what we saw in the teaser — his affinity for a very particular dialogue cadence and isolated shot staging is very much on display. This one looks entertaining as hell, frankly.
Note that while I wouldn't go so far as to call this a red-band trailer, there are a few flashed images that could make it not safe for work.
Cosmopolis doesn't have a US release date yet; the film was just confirmed for a berth at Cannes, and opens in France on May 23.
New York City, not-too-distant-future: Eric Packer, a 28 year-old finance golden boy dreaming of living in a civilization ahead of this one, watches a dark shadow cast over the firmament of the Wall Street galaxy, of which he is the uncontested king. As he is chauffeured across midtown Manhattan to get a haircut at his father's old barber, his anxious eyes are glued to the yuan's exchange rate: it is mounting against all expectations, destroying Eric's bet against it. Eric Packer is losing his empire with every tick of the clock. Meanwhile, an eruption of wild activity unfolds in the city's streets. Petrified as the threats of the real world infringe upon his cloud of virtual convictions, his paranoia intensifies during the course of his 24-hour cross-town odyssey. Packer starts to piece together clues that lead him to a most terrifying secret: his imminent assassination.