WTF: Carnival Announces 'Saw' Themed Cruise, James Cameron Backing Asteroid Mining Company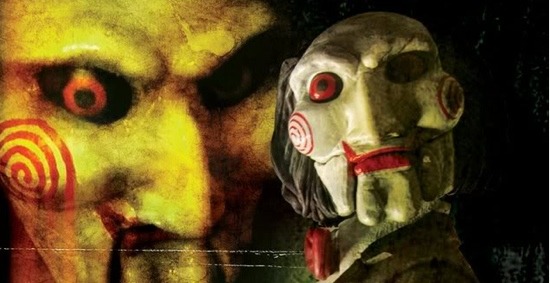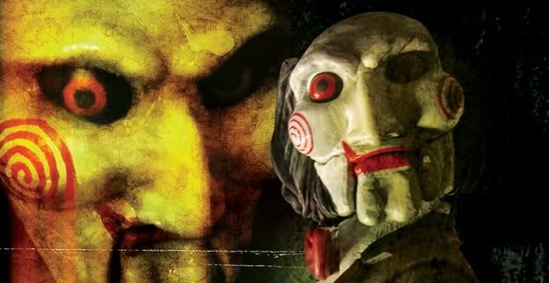 Here are two pieces of news that would have raised an eyebrow on April Fools Day but, after some research, actually appear to be true.
First up, Carnival Cruise Line is hosting a cruise themed around the Saw movies. That's not a misspelling or a mistake. Yes, the violent, brutal horror film series that invented the phrase "torture porn" is the theme of a cruise that'll leave New York City in August, travel around Canada and along the way, have Saw themed parties, screenings, events, signings and much more.
Second, James Cameron is among a select group of investors who will be revealing next week what's being described as "a new space venture with a mission to help ensure humanity's prosperity." The company will combine space exploration and natural resources to create an entire new industry. Of course he is.
Read more about each after the jump.
The news of the Saw cruise comes to us from Collider, who found information the cruise on the official Carnival website. Here's the description:
Let's play a game...onboard the beautiful and luxurious Carnival Glory! If you're a Fan of the "SAW" movies, you don't want to miss this once-in-a-lifetime opportunity to cruise with your favorite "SAW" Celebrities. This amazing (5) night cruise departs from New York City and travels to the most beautiful points in Canada (the last six "SAW" movies were filmed in Canada). Your onboard meals are included. Each cabin will also receive a $50 Carnival Credit. During this amazing cruise, you will be able to party with the "SAW" Stars and meet other fans who love "SAW" just like you! You will attend fantastic pool and dance parties, question and answer Sessions and many special events. You can also get autographs from the "SAW" stars, take FREE individual photos with the "SAW" stars, attend FREE movie screenings, and much, much more.
I'm not sure I'd want to go on a cruise that's all Saw all day as you seem to be inviting clamps to be put around your head, but it could be fun, right? Several people think so, huge portions of rooms have already been booked. Read more about the cruise here and click here to sign up.
Next up, April 24 an event will be held at The Museum of Flight in Seattle called "The Future of Space." Several prominent scientists and authors will be on hand, along with several key investors (among them James Cameron) to reveal a revolutionary new venture. The Museum website describes it as follows:
A new company will be unveiling its mission to revolutionize current space exploration activities and ultimately create a better standard of living on Earth. Don't miss your opportunity to be among the first to find out what's next from the world's leading commercial space pioneers and the people who will chart the future.
Pretty vague. The original press release, run on MIT's Tech Review, gives more detail:
Supported by an impressive investor and advisor group, including Google's Larry Page & Eric Schmidt, Ph.D.; film maker & explorer James Cameron; Chairman of Intentional Software Corporation and Microsoft's former Chief Software Architect Charles Simonyi, Ph.D.; Founder of Sherpalo and Google Board of Directors founding member K. Ram Shriram; and Chairman of Hillwood and The Perot Group Ross Perot, Jr., the company will overlay two critical sectors – space exploration and natural resources – to add trillions of dollars to the global GDP. This innovative start-up will create a new industry and a new definition of 'natural resources'.
You can actually still buy tickets to attend this thing on the museum website. But, as MarketSaw wisely points out, it sounds like science might try to mine off asteroids or even the Moon. That's almost Armageddon type stuff.
Which of these do you think is crazier?