Superhero Bits: The Avengers, Daredevil, Mondo, Dark Knight Rises, Amazing Spider-Man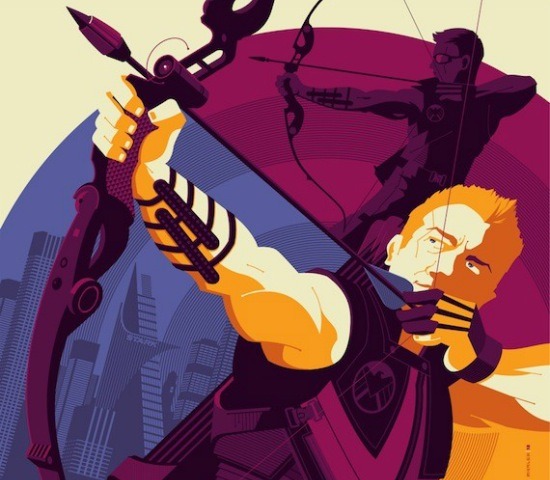 Want to see the first posters in Mondo's Avengers series featuring Black Widow and Hawkeye? Could we see a new Dark Knight Rises trailer soon? How did a small town make a young boy's dream of being Batman a reality? Which crazy Avengers rumors did the cast enjoy the most? Has David Slade offered an update on Daredevil? What was an earlier movie version of Daredevil going to be about? How many directors does Forbes think could take over Batman after Christopher Nolan leaves? Read about all this and more in today's Superhero Bits.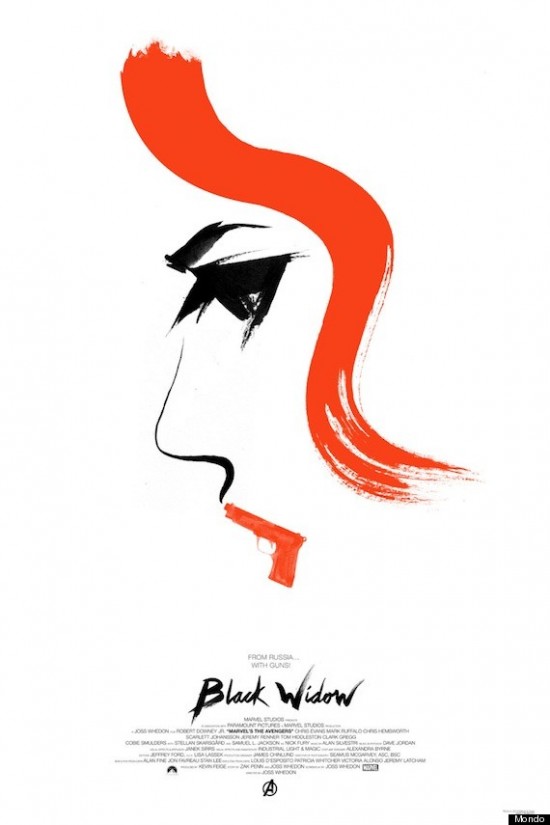 The Huffington Post revealed the first two posters in Mondo's Avengers series: Black Widow by Olly Moss and Hawkeye by Tom Whalen (teased at top). They go on sale April 19 and April 20 respectively, follow @MondoNews for the info. Marvel also confirmed all of the characters will get a poster along with the full team.Comic Book Movie has found evidence we might see a new Dark Knight Rises trailer soon.
Talk about a cool Make A Wish. This sick 7-year-old decided he wanted to fight crime with Batman and the local police made it so. Thanks to the Huffington Post.
Comics Beat (via Blastr) has a good wrap-up, and significant update, on the lawsuit surrounding Superman.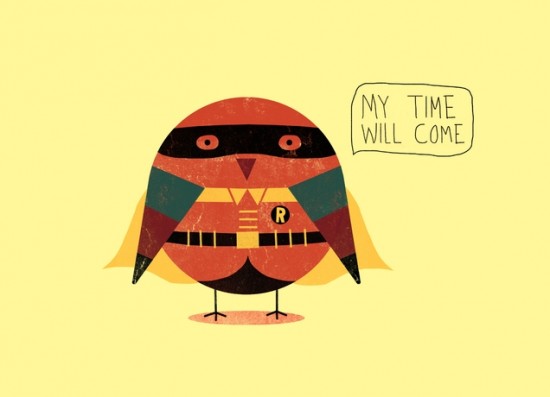 Threadless has this Angry Robin shirt available for guys and girls.Yahoo Movies has a solid interview with Marc Webb discussing The Amazing Spider-Man. Here's a taste, discussing what he didn't want to carry over from the previous films:
I felt it was important to start to define the parts of Peter Parker that were new and different.  I mean, I think Peter Parker emerges from this orphan environment.  He's abandoned by his parents at a very young age and that has an emotional consequence that tracks for the rest of his life.  I felt like that was an important thing to hit on, and that emerges — it manifests itself, I think, in a surly, sometimes punk-rock attitude, and that quippy, really trickster-y behavior the Spider-Man takes on.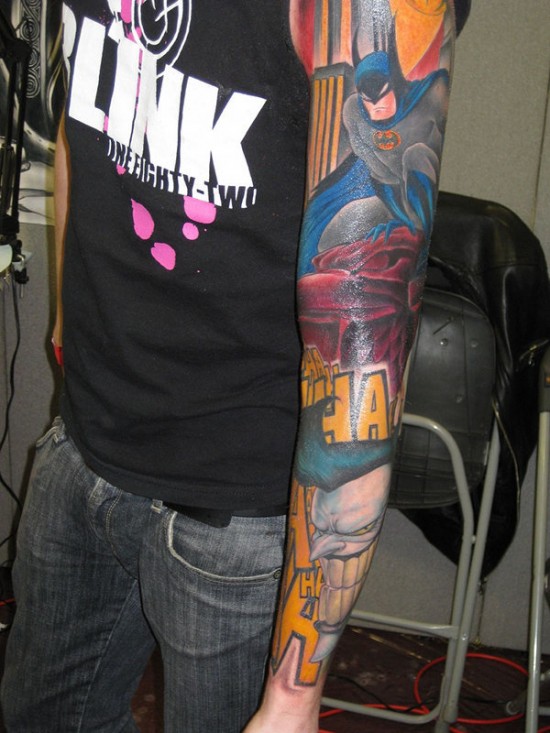 I'm trying to stay away from cakes and tattoos but if something is really pretty, like the one above, we have to post it. Thanks to Crash n Donna via Fashionably Geek.
Due to the amount of graphics and images included in Superhero Bits, we have to split this post over THREE pages. Click the link above to continue to the second page of Superhero Bits.
Get More: Music News
The cast and crew of The Avengers spoke to MTV about their most memorable crazy rumors.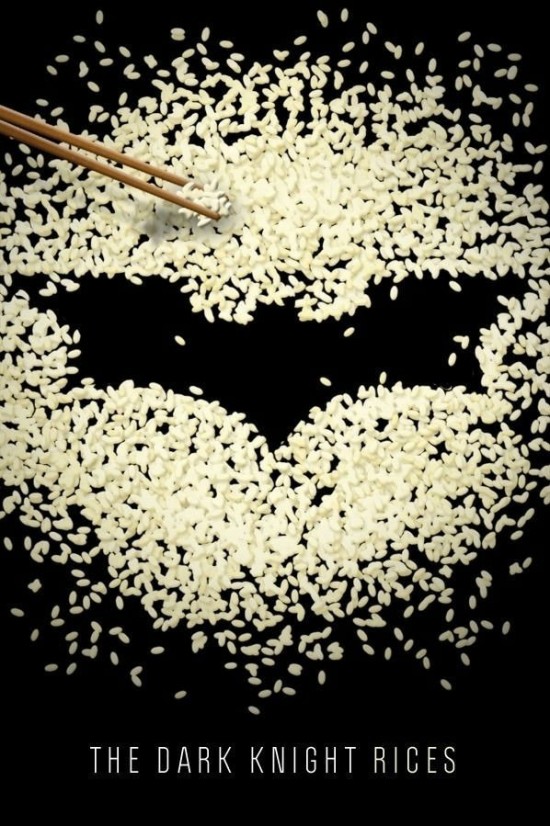 The Dark Knight Rices. Get it? Thanks to Superheros via That's Nerdalicious.
Daredevil update is that there is no real Daredevil update. We all want to make it but its going slow, & details are too boring to print
— DAVID A SLADE (@DAVID_A_SLADE) April 14, 2012
David Slade took to Twitter to offer an update on Daredevil.
Speaking of Daredevil, Comic Book Movie has a fascinating story, as well as a treatment, about a Daredevil movie written by J.M. DeMatteis that never got made.
Get More: Movie Trailers, Movies Blog
Chris Hemsworth and Chris Evans both hope they'll be able to cameo in each others movies. Thanks to MTV.Eliza Dushku will reportedly voice She-Hulk in the new Disney XD show Hulk and the Agents of S.M.A.S.H. Thanks to IGN.iFanboy (via Daily What) posted this vintage PSA featuring Batman, Robin and Batgirl about Equal Pay. Pretty funny.Val Kilmer spoke to Comic Book Resources (via CBM) about his feelings looking back at Batman Forever:
Things became cute. It's entertaining, but I think what they're doing with the Batman films now is more in the original spirit of the character.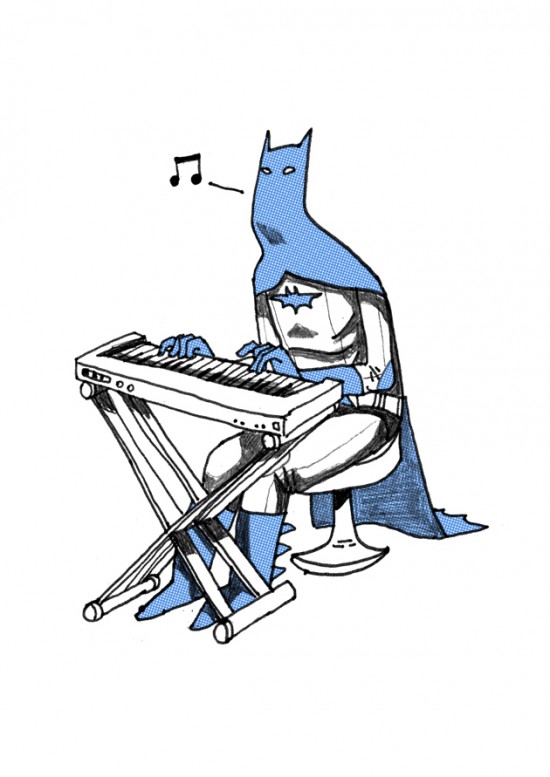 The art of Robbie Wilkinson is funny and unique. Head to Geek Art for more superhero goodness.
Due to the amount of graphics and images included in Superhero Bits, we have to split this post over THREE pages. Click the link above to continue to the third page of Superhero Bits.
Trailer Addict has a ton of video interviews from the Moscow premiere of The Avengers. Here's Scarlett Johansson.Forbes liked the ten directors they think would be best to take over for Batman after Christopher Nolan:
Ben Affleck, Duncan Jones, Nicolas Winding Refn, Guy Ritchie, David Yates, Neill Blomkamp, Matthew Vaughn, Rupert Wyatt, Zack Snyder and Darren Aronofsky
/Film reader Mike G pointed us to the fingerprint video of The Avengers trailer. You'll understand if you watch it.
THE FINAL BIT COULD BE CONSIDERED A SPOILER FOR THE AVENGERS.
3.
2.
1.
Here we go.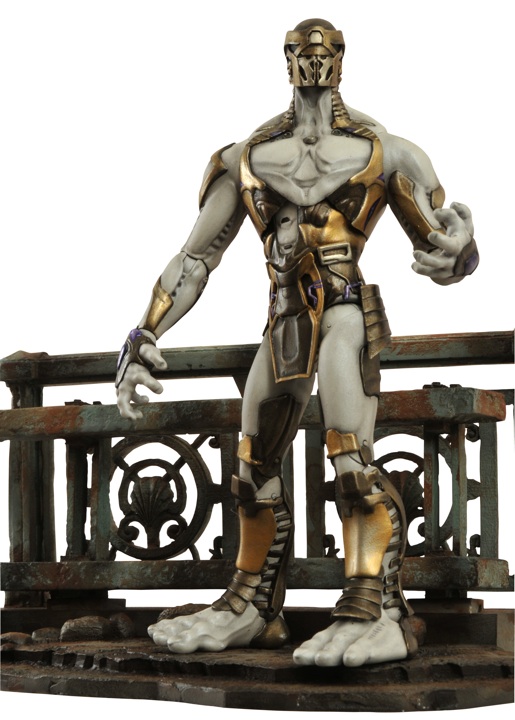 This has been in the commercials and stuff but on the off chance you are still holding out hope for the Skrulls or something that's not in The Avengers, I've labeled this a spoiler. It's a fantastic toy look at one of Loki's army: the Chitauri. Thanks to Art Asylum via Superhero Hype.