Disney Announces 30 Vault Movies On Blu-Ray Including 'Ed Wood,' 'Pocahontas,' 'Arachnophobia,' And 'Newsies'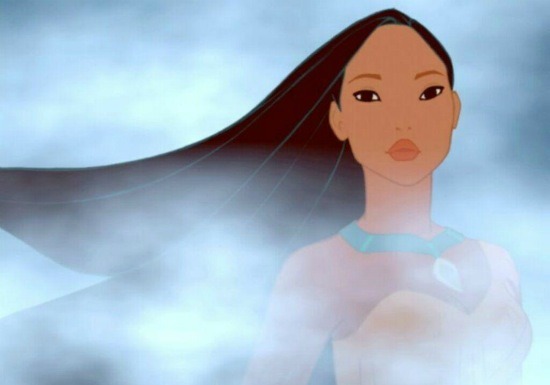 Disney just announced that 30 of their classic movies, from animation to live action films produced by their subsidiaries, are all coming to Blu-ray by the end of 2012. Among the highlights are Adventures in Babysitting, Pete's Dragon, Ed Wood, Pocahontas, Arachnophobia, Newsies, The Absent-Minded Professor, High Fidelity, The Aristocats, Dick Tracy, Sister Act, Evita, Father of the Bride, Ransom, The Color of Money and Cocktail.
For a full list check after the jump.
Here's the portion of the press release with the info you'd like.
Beginning in May, the Studio will start to celebrate a number of film anniversaries, introducing multiple great films to Blu-ray including Father of the Bride and Bringing Down the House releasing on May 15th; The Color of Money,Cocktail and Ransom releasing on June 5th; Sister Act and Evita releasing on June 19th; and The Horse Whisperer, Under the Tuscan Sun, Phenomenon, Step Up, Home On The Range and Treasure Planet releasing July 3rd.
In the Fall, a perfect mix of feel-good films, anniversary releases and nostalgic favorites will debut, including Adventures in Babysitting, Grosse Pointe Blank, Romy and Michele's High School Reunion, The Rescuers, High Fidelity, Ed Wood, Judge Dredd, Ghost of the Abyss 3D, Lady And The Tramp 2: Scamp's Adventure, Pocahontas, The Tigger Movie, The Aristocats and Pete's Dragon.
 And just in time for Halloween and the holidays, a wide array of titles that make perfect stocking stuffers for film fans will include titles such as Hocus Pocus, Arachnophobia, The Hand That Rocks The Cradle, Son of Flubber, Cold Creek Manor, The Santa Clause Trilogy, The Absent-Minded Professor, Flubber, While You Were Sleeping, Sweet Home Alabama, Beaches, Babes in Toyland, Atlantis: The Lost Empire, Brother Bear and Dick Tracy.
For more information about The Walt Disney Studios upcoming Blu-ray release offerings, please visit www.DisneyBluray.com.