Exclusive 'Prometheus' Viral Update: Unlock One Of David's Emotions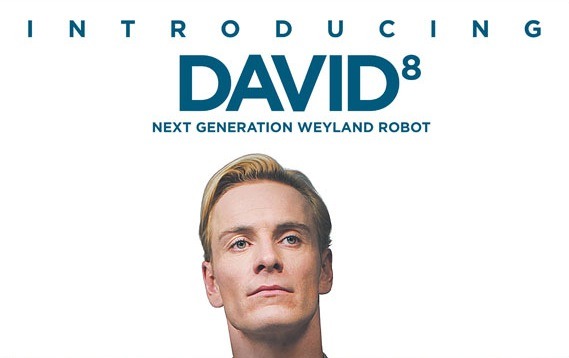 Earlier today, the world was introduced to David-8, the latest humanoid android from Weyland Industries. It's a character played by Michael Fassbender in Ridley Scott's upcoming sci-fi film Prometheus and the video shows a technology where robots can mimic human emotions even though they have no feelings. He also says he can perform tasks humans might find questionable or unethical. A prelude to what's to come on June 8?
After the jump, you can get an exclusive code to unlock one of David's emotions.
You can use the below code by coing to ProjectPrometheus.com and linking to the Weyland Industries site.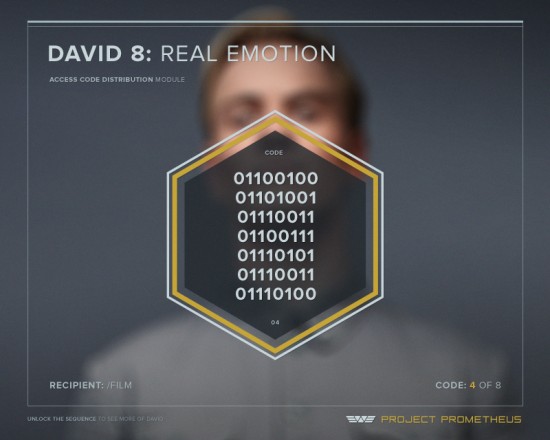 The other codes can be found on other movie blogs. Did you unlock David's emotion?
If you haven't seen the original viral, it's embedded below: