Video Game Series 'Need For Speed' To Become A Movie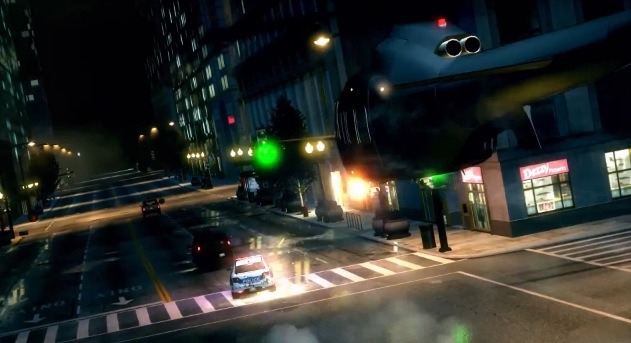 One of the most successful gaming franchises of all time is about to race to the big screen. Need for Speed is a racing franchise run by Electronic Arts that's been churning out games since 1994 and now DreamWorks is likely to buy the rights to a film version written and produced by John and George Gatins. John wrote Real Steel, Hardball and Robert Zemeckis' upcoming Flight while George produced She's Out Of My League. Read more after the jump.
Deadline broke the new about the deal which would actually see John and George Gatins flip roles with John producing George's script. There's no word on which incarnation of the game will specifically be adapted (there are about 20 versions of the game with various themes such as cross country racing, modifying cars, street racing, getaway cars, etc) or if they'll just use the title and name recognition to created a wholly new story. The latter sounds most likely.
The latest version of the game, Need For Speed: The Run, featured a trailer directed by Michael Bay, who has worked with DreamWorks plenty in the past. Here's his trailer that'll give some idea of what DreamWorks is likely hoping a film would look like.
As this story develops it'll be interesting to see how Need For Speed can distinguish itself from the massively successful Fast and Furious movies which have, more or less, done everything you can with a "cool car" movie that wasn't done with Bullitt or Vanishing Point back in the day. Racing, robbery, modifications, you name it and that series has done it. They'll also continue to do it with two films still in the pipeline.
Do you think Need for Speed is a big enough franchise to warrant a film? How would you make it different from Fast and Furious?