Robert Rodriguez Wants Michelle Williams And Mel Gibson For 'Machete Kills'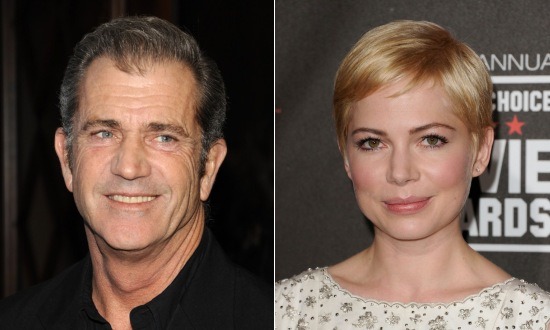 Yesterday's big news was that Robert Rodriguez and Frank Miller's long-promised Sin City sequel was on its way, but that's actually just one of two sequels Rodriguez has in the works. The filmmaker is also prepping for Machete Kills, the sequel to his 2010 thriller Machete, and is in the process of looking for fresh blood to join returning star Danny Trejo. Among the names reportedly being courted are Mel Gibson and Michelle Williams. More after the jump.
The new film finds Machete recruited by the U.S. Government for a mission which would be impossible for any mortal man. Machete must battle his way through Mexico to take down a madman cartel leader and an eccentric billionaire arms dealer who has hatched a plan to spread war across the planet with a weapon in space. Machete takes on an army in an effort to dismantle a plan for global anarchy.
Gibson has been struggling to get back in the public's good graces in recent years, even losing a job on The Hangover Part II after the cast loudly protested his hiring. Neither Edge of Darkness nor The Beaver proved to be big hits, and Get the Gringo is going straight to VOD rather than getting a theatrical rollout in the US. (It is hitting theaters in other countries; in the UK, for example, it will play theatrically under its original title, How I Spent My Summer Vacation.) Perhaps a fun turn in Machete Kills could give Gibson the comeback he's looking for.
I'd be more surprised if Williams signed on. Machete Kills sounds far out of her usual indie wheelhouse, and it's not as though the Oscar-nominated actress is hurting for work. But who knows — maybe Williams is looking to shake up her image, or simply try something new. In that case, Machete Kills should do the trick quite nicely.