Teaser Poster For Quentin Tarantino's 'Django Unchained' [UPDATED]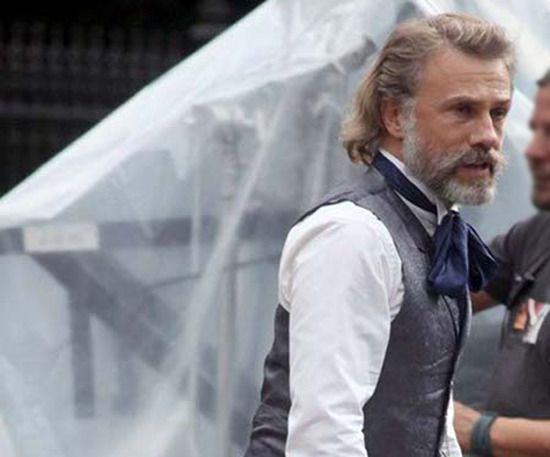 UPDATE: We've added the domestic teaser poster as well.
Yup, it's really coming. Quentin Tarantino's latest film, Django Unchained, is still filming in Louisana and though it comes out in eight short months, all we've seen to curb our anticipation is a quick, unofficial glimpse of Christoph Waltz's character (above). No posters, trailers, official stills, nothing. Even the film's producer didn't have a lot to say about the film, which also Jamie Foxx as the title character, who teams up with a bounty hunter (Waltz) to rescue his wife from an evil slave owner played by Leonardo DiCaprio.
Though the film will be released by The Weinstein Company in the United States, Sony is handling much of the international distribution and their Spanish Twitter has revealed an early teaser poster. Check it out after the jump.
Thanks to this Sony Twitter feed (via Uruloki) for the heads up on this image.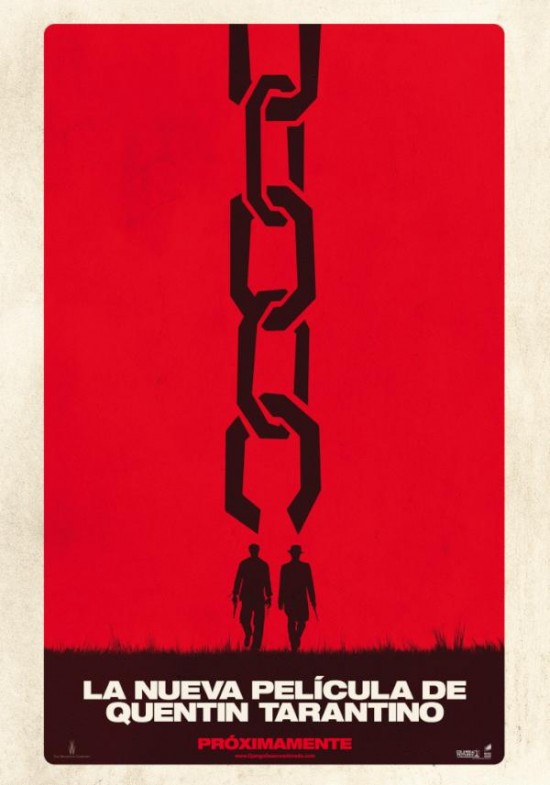 Though the poster is incredibly minimalistic in a Saul Bass kind-of way, it's doesn't really say much about the movies. Two figures, a chain and the filmmaker's name. Though, to be fair, the name "Quentin Tarantino" is pretty much the only selling point many of us needs.
Still, if it wasn't was tweeted by an official studio account, I'd say this was a fan poster. And, as eye-catching as it is, I can't imagine the U.S. campaign going in this direction. What do you think?
Django Unchained, starring Jamie Foxx, Leonardo DiCaprio, Christoph Waltz, Samuel L. Jackson, Kerry Washington, Sacha Baron Cohen, and Kurt Russell, written and directed by Quentin Tarantino, opens December 25.
UPDATE: Guess I was wrong, we've just been sent the U.S. teaser poster and, well...