First Look: 'Silver Linings Playbook' Stars Bradley Cooper And Jennifer Lawrence Reunite For Period Drama 'Serena'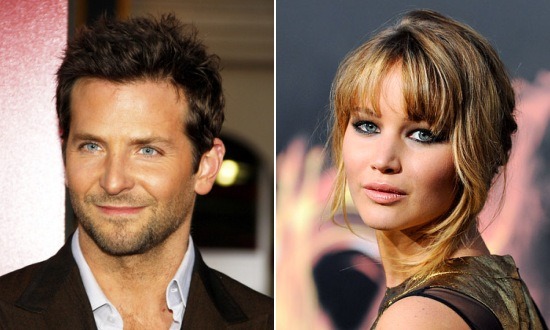 It was just last month that we watched Jennifer Lawrence playing a scared but tough teenager in The Hunger Games, but the talented young actress is already moving on to more grown-up fare. This fall will see her starring opposite Bradley Cooper in David O. Russell's The Silver Linings Playbook, and the pair have now reunited for Susanne Bier's Serena.
But while the cast of the two films may be similar, that seems to be about all they have in common. Whereas The Silver Linings Playbook looks like it has a healthy dose of that offbeat Russell humor, Serena looks like grim stuff indeed. Cooper and Lawrence play a ruthless Depression-era married couple who turn against each other, with horrifying results. Check out the first image and read the synopsis after the jump.
[via First Showing]
I think they look lovely together, but don't let that fool you — the story is anything but sweet. Here's the synopsis, via Collider:
The film follows newlyweds George (Cooper) and Serena Pemberton (Lawrence) who travel from Boston to the mountains of North Carolina where they begin to build a timber empire in 1929. Serena soon shows herself to be the equal of any man: overseeing crews, hunting rattle-snakes, even saving a man's life in the wilderness. Together, this king and queen rule their dominion, killing or vanquishing all who stand in the way of their ambitions. But when Serena learns that she can never bear a child, she sets out to murder the woman who bore George a son before his marriage. And when she starts to suspect that George is protecting his illegitimate family, the Pembertons' intense, passionate marriage begins to unravel as the story moves toward its shocking reckoning.
It's great that Lawrence is continuing to mix things up, and Serena sounds like a particularly intriguing choice for her. The character seems to share the same hardness (and wilderness survival skills) that served Lawrence so well in The Hunger Games and her breakout gig Winter's Bone, but it's framed in a whole different light.
As for Cooper, though he's still best known as that guy from The Hangover, he's got some interesting stuff on his upcoming slate as well. He'll next star with Olivia Wilde and Zoe Saldana in The Words, and then with Ryan Gosling in The Place Beyond the Pines from Blue Valentine helmer Derek Cianfrance.
Serena is now shooting in Prague. Rhys Ifans and Toby Jones also star.