Has Rapper Kid Cudi Been Cast In Platinum Dunes 'Ninja Turtles?'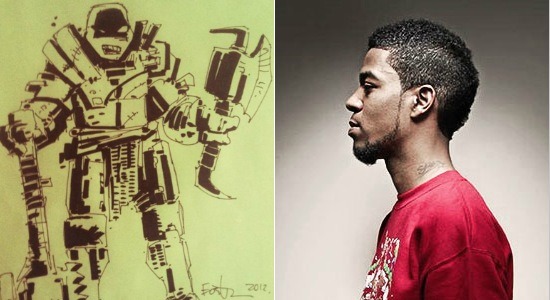 While fans have been very vocal regarding Michael Bay's comments about his company's upcoming Teenage Mutant Ninja Turtles film, Ninja Turtles, one thing that hasn't really been discussed is the human element. While the turtles themselves are essential, the supporting characters are a huge part of the universe. So will Casey Jones and April O'Neil make appearances? We don't know yet. What we do know is hip hop aritst Kid Cudi (who hit song "Pursuit of Happiness" was recently remixed in Project X) is most likely helping with the film in some way.
Cudi, real name Scott Mescudi, first posted a photo on his Tumblr of a Ninja Turtle with a caption suggesting he was going to be part of the film, next tweeted about Bay's comments and then producer Brad Fuller retweeted an article about the whole situation. Seems like a good bet he'll be part of the movie. How so exactly? Speculate and see the evidence after the jump.
On April 2, Kid Cudi tweeted the following.
To everyone with doubts & concerns about the new TMNT reboot, trust me, there is NOTHING to worry about. Trust. Everyone will be pleased!
— Scott Mescudi (@wizardcud) April 2, 2012
On the same day, he posted the below photo on his Tumblr: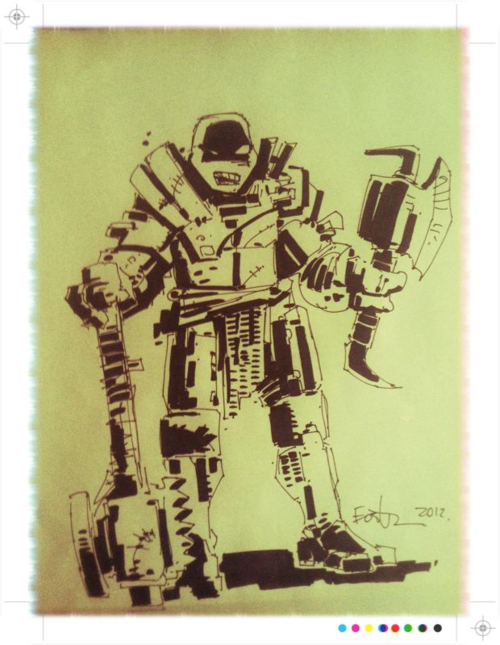 The caption read as follows:
An original one of a kind sketch of a unknown Ninja Turtle by one half of the creators, Kevin Eastman. A gift given to me by my homies Andrew Form and Brad Fuller over at Platinum Dunes. Hint hint mane.
These two instances were then written about by The Huffington Post, which was retweeted by Fuller himself. Usually, a filmmaker doesn't acknowledge false press in such a public forum. So suffice to say, there must be some truth to the rumor.
Now will Cudi be acting in the film, writing the music, theme song, or maybe all of the above? There's no indication either way but Cudi has acted before, such as on HBO's How to Make It In America.
Also of note is Cudi calling his drawing "a unknown Ninja Turtle." Are there actually "unknown" Ninja Turtles? Or did he just mean "non-descript" because there's no color. Is that a hint to the film or just a semantics slip-up?
Who do you think he could play in the Turtles universe?