Angelina Jolie Also Circling Ridley Scott's 'The Counselor'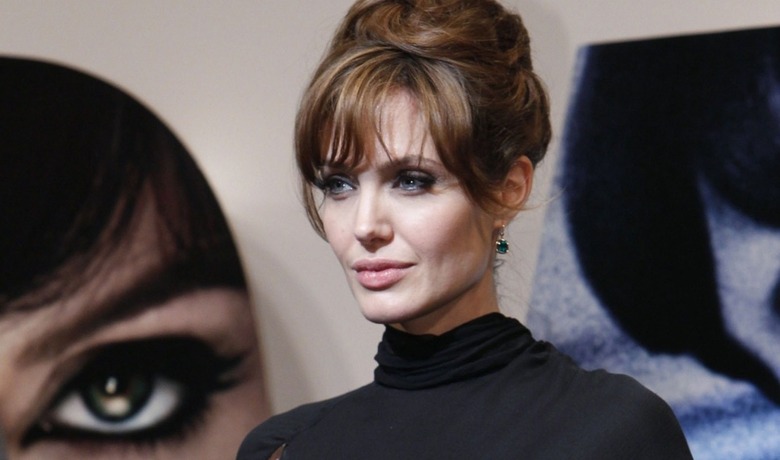 Ridley Scott's never had trouble attracting top-shelf talent, but even so, the cast for The Counselor is looking like it could be one of his strongest yet. Scripted by No Country for Old Men author Cormac McCarthy, the thriller already has Michael Fassbender lined up to play an attorney who dips his toe into the drug trade, only to find himself getting in over his head.
Over the past month or so, Natalie Portman has entered talks to play his wife, both Javier Bardem and Jeremy Renner have been up for the villain role, and Brad Pitt has been rumored to be considering a supporting role. Now the latest A-lister said to be circling is Angelina Jolie, who's reportedly met with Scott to discuss a particular role. Read more after the jump.
Besides, Jolie wouldn't have time to get too involved. Scott's The Counselor is scheduled to get underway by June, and Jolie's due on set for Disney's Maleficent in late June or early July. That gives Jolie enough time to shoot a cameo, not to play a major character. The Counselor could be the first of two collaborations between Jolie and Scott, as she's also attached to his "female Lawrence of Arabia" biopic Gertrude Bell.
But we're getting a little ahead of ourselves here. Currently, Fassbender is the only star locked into the picture. Still, just the fact that so many huge, award-worthy names are seriously considering The Counselor bodes well for the film — so much so that Twentieth Century Fox is said to be in "active discussions" to distribute and co-finance it if Scott can actually these buzzworthy stars to commit.