Release Dates: 'Argo' Moves From September To October, Bumping 'Gangster Squad' Off Warner Bros.' Schedule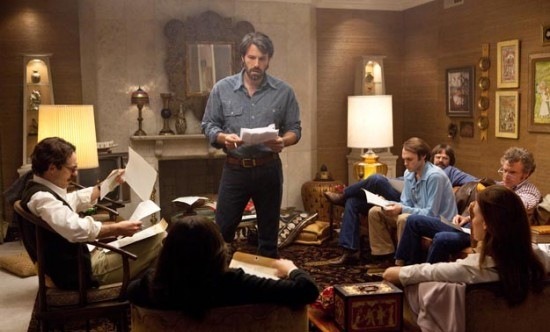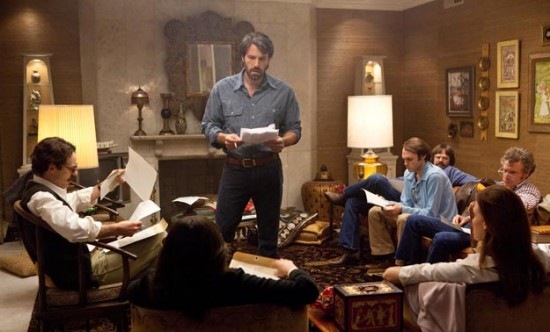 Apparently, everyone in Hollywood returned from this past weekend with the burning desire to shift around their release date calendars. Following Monday's scheduling shuffle for Summit's Ender's Game and Paramount's The Dictator, Warner Bros. has just decided to push back its Ben Affleck thriller Argo by a few weeks — which wouldn't really be a big deal, except that Argo's new date bumps Ruben Fleischer's Gangster Squad off the calendar altogether. More details after the jump.
So it's bad enough that we'll have to wait an extra month to see Argo, one of our most highly anticipated movies of 2012, but what's worse is that Argo is stealing Gangster Squad's slot. Fleischer's picture now has no release date at all, although the studio maintains that the film will hit sometime this year. The timing could be tricky, however. Warner Bros. already has Alfonso Cuaron's Gravity lined up for Thanksgiving weekend, and Peter Jackson's The Hobbit and Baz Luhrmann's The Great Gatsby are both slated for December. And that's not even getting into the non-WB adult-oriented entertainments on the calendar for late 2012.
Like Argo, Gangster Squad is a fact-based dramatic period thriller with a buzzworthy cast. Ryan Gosling and Josh Brolin star as LAPD cops in the 1940s who are tasked with bringing down mob boss Mickey Cohen (Sean Penn). Nick Nolte, Emma Stone, Anthony Mackie, Michael Peña, Giovanni Ribisi, and Frank Grillo also star.