Superhero Bits: The Avengers, The Amazing Spider-Man, Dark Knight Rises, Powers, Ghost Rider 2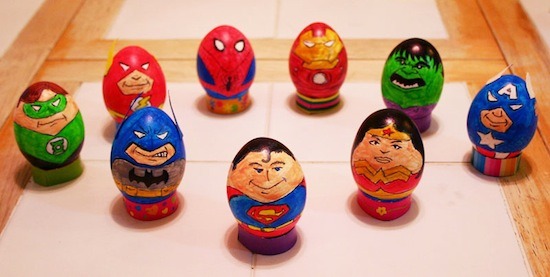 Where can you stream the world premiere of The Avengers? When does Ghost Rider: Spirit of Vengeance come to Blu-ray and what's on the disc? Why did the Lizard have to be the villain in The Amazing Spider-Man? Is Disney developing an animated Marvel movie? What's up with Dark Knight Rises video games? And is there an update on the FX pilot Powers? Read about all of this and more in today's Superhero Bits.
Easter has come and gone but that doesn't mean we can't enjoy some superhero eggs and more. That's one example above, check out a full gallery at Blastr.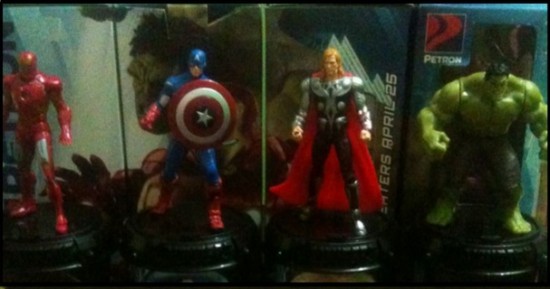 Comic Book Movie has a huge new gallery of Avengers promo items, most of which are new, including these cup toppers that will definitely be available internationally.
In two days, you can watch the premiere of The Avengers live on Superhero Hype.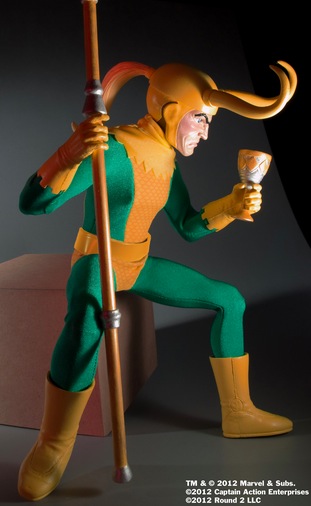 Want to dress like Loki this Halloween but not the high-tech Avengers version? Round 2 is making this awesome, classic costume. Read more at Action Figure Insider.
Superhero Hype got to play The Amazing Spider-Man video game wrote about their impressions. Seems pretty positive.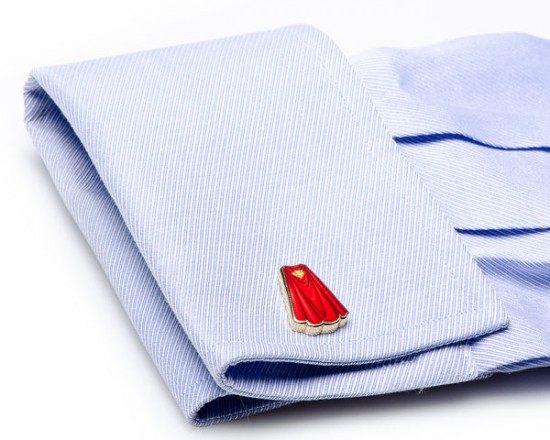 Superman Cufflinks from Cufflinks.com via Geek Alerts.
Variety reports on more legal issues surrounding Spider-Man: Turn Off The Dark.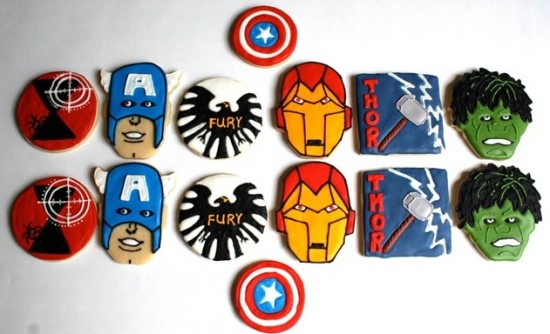 The Talented Cookie (Via Between the Pages) has baked the entire Avengers squad.
The wonderful Eric Snider has a hilarious piece at Film.com called Things The Avengers Theoretically Would Not Assemble For. An example? "Christmas caroling."
Bleeding Cool has posted this video of a weird Easter Egg from Avengers vs. X-Men #1 when you use your Marvel AR Reader.
Comic Book Movie has revealed the specs for the Ghost Rider: Spirit of Vengeance Blu-ray, scheduled for release June 12.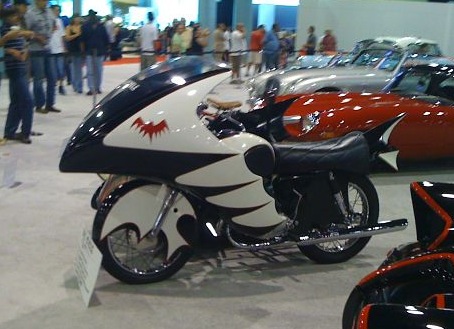 Check out this Bat Bike on the floor at the New York Auto Show via Unique Daily.
If you head to Dr. Pepper's website, they have an Avengers game that features the Skrulls. They probably aren't in the movie but it's a cute little game. Thanks to CBM.
In an article with SFX Magazine, Amazing Spider-Man producer Matt Tolmach explained why The Lizard had to be the villain in this film. There's even more at the link:
We made a real concerted effort to tell a different story. And this is a villain that serves the story we're telling about 'Who am I? Where did I come from?' There are thematic reasons why Curt Connors (the Lizard's alter ego) is the right villain for this movie. Sometimes a movie is made or broken by its villain, and a great villain is somebody who is as inextricably tied into the story as the lead. They are often the personification of the thing that the lead is trying to overcome. And that's what this is.
Due to the amount of graphics and images included in Superhero Bits, we have to split this post over TWO pages. Click the link above to continue to the second page of Superhero Bits.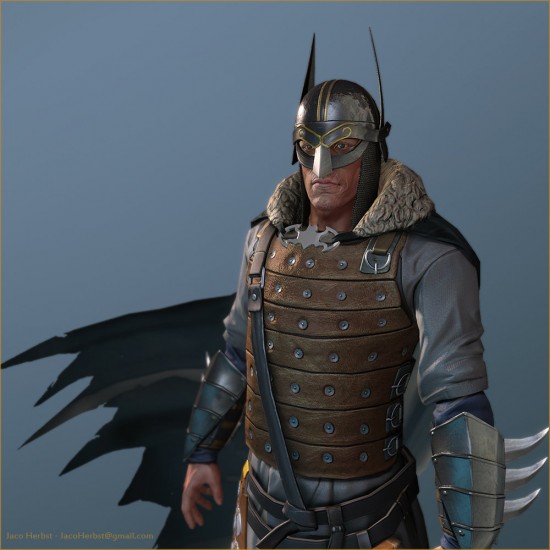 If Batman was in a period piece or fantasy film, he might look like this. Very cool Viking Batman by Jaco via Geek Tyrant.
Batman Arkham City Lockdown has been updated for the new iPad via App Advice.
Tested.com has an article called "Why The New iPad is a Turning Point for Digital Comics?"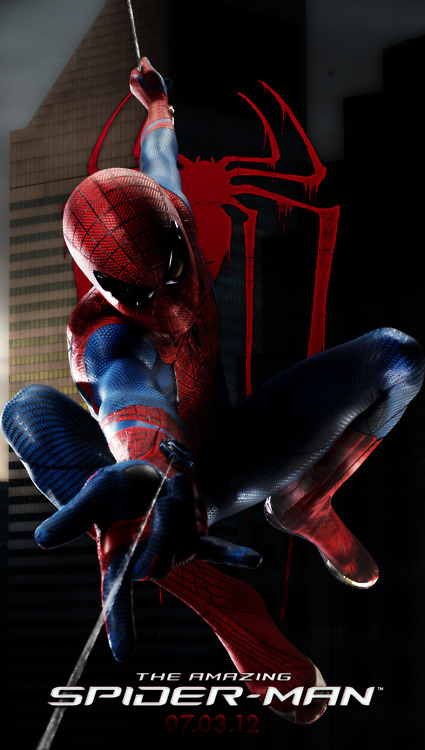 Cool Amazing Spider-Man fan poster by Gabriel Lodi via F Yeah Movie Posters.
Blue Sky Disney (via CBM) reveals there are rumors Disney is in the very early stages of prepping an animated Marvel movie. That would be awesome.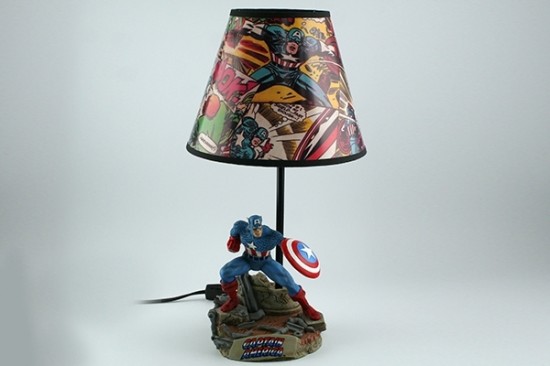 Yup. That's a Captain America lamp. Thanks to Geek Alerts via Neatoshop.
Gamma Squad list five comics they think should win the Eisner for best new series, a category that no longer exists.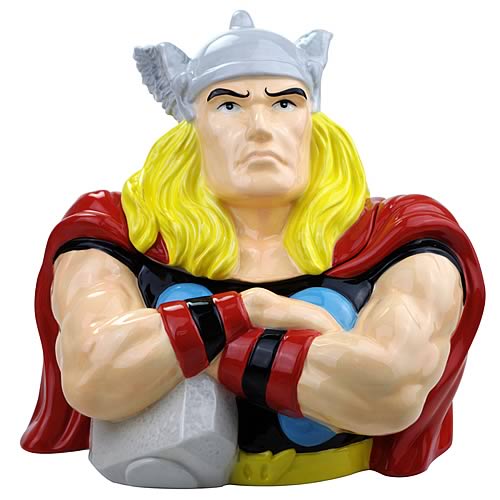 Like cookies? How about a Thor cookie jar? Found at Geek Alerts via Entertainment Earth.
We've run a lot of these in this column, but io9 has a great round up of "cute" Avengers fan art.
A man kind of dressed at Batman stormed the field at Camden Yards last week. Thanks to The Interrobang.
Will The Dark Knight Rises have a video game? Yes as a mobile app, probably not as console game. Read more at Comic Book Movie.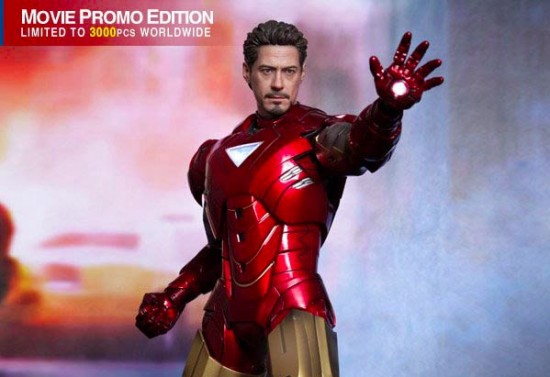 Hot Toys is releasing all of The Avengers as high end collectibles, and they're doing an even more limited Iron Man that's called the Movie Promo Edition. Read and see more at Cool Toy Review.
Bleeding Cool details a new young adult novel called Starfall City which is about teen girl superheros set in a very nice world. One is very like Batman, another like Superman.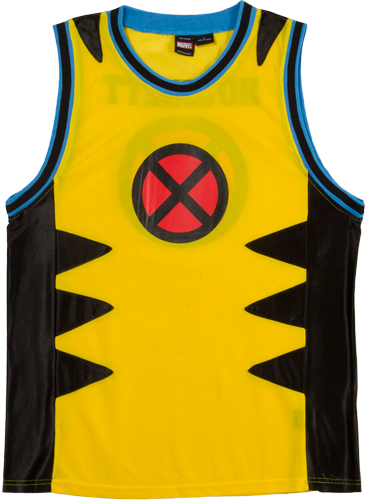 I totally would have worn a superhero basketball jersey when I was in high school. Here's Wolverine, you can see Spider-Man and many others at 80s Tees (via Fashionably Geek).
According to an interview at Comic Book Resources (via CBM) the entire cast of Powers has been let go. Sorry, fans.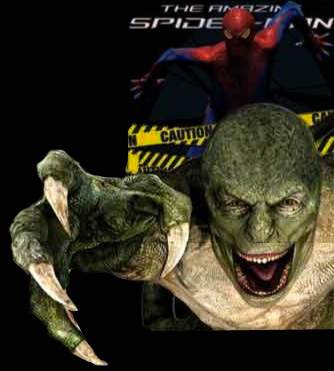 Comic Book Movie posted this small, new look at The Lizard from The Amazing Spider-Man.
Unreality Mag lists six "interesting interpretations" of God in comic books.