Actually, Gary Ross Isn't Officially Out For The 'Hunger Games' Sequel Just Yet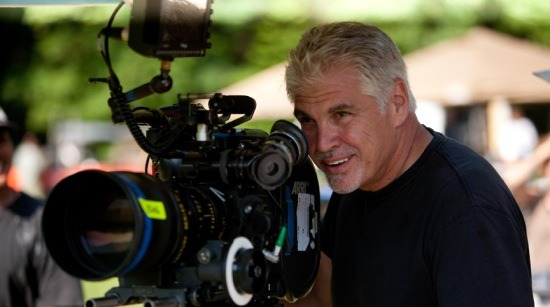 You'll have to put your fantasies of an Alfonso Cuaron- or Kathryn Bigelow-directed The Hunger Games sequel back on the shelf for now. Despite last week's report that Gary Ross had exited the franchise and would not be directing the second installment, Catching Fire, sources close to the situation are saying that Ross has yet to formally withdraw. In fact, Ross is set to meet with Lionsgate today to discuss his possible role in the film series going forward. More details after the jump.
Another has to do with Catching Fire's shooting schedule. Because star Jennifer Lawrence is due on set for Fox's X-Men: First Class sequel in January, Catching Fire would have to get underway by August. Ross has been working on a potential sequel with source material author Suzanne Collins since late last year, and we know that as of this January Slumdog Millionaire scribe Simon Beaufoy was already hard at work on the screenplay. But there's still no script locked in, which means everyone will have to scramble if cameras are to begin rolling in August. That is, unless Lionsgate bargains with Fox and gets X-Men pushed back to allow more time for Catching Fire.
Basically, all we know for certain at this point is that everything's still up in the air. If I had to guess, I'd say that Ross would likely return. He's said to have been very active in developing the first film and the second, and he's apparently gotten quite close with everyone involved with the project. But then again, the temptation to try something new can be powerful as well. Expect to hear confirmation either way within the next week or so.