'The Social Network' Co-Composer Atticus Ross Scoring Samurai Epic '47 Ronin'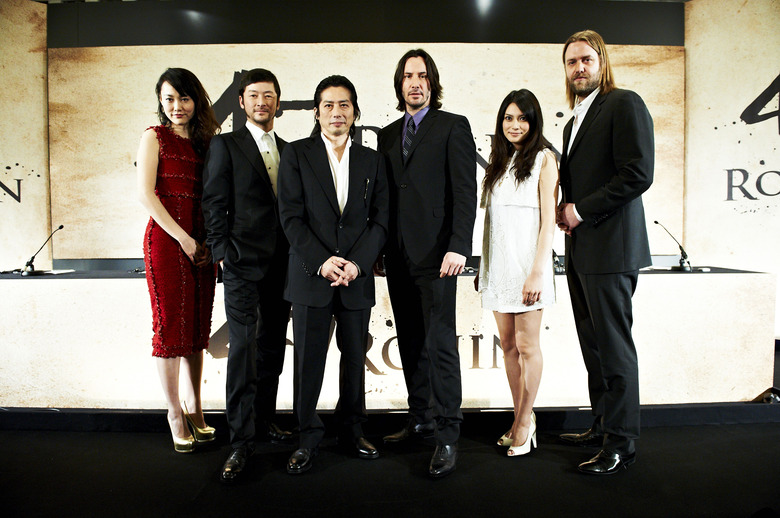 Many people may know the name Atticus Ross thanks to the composer's collaborations with Trent Reznor, on the scores for The Social Network and The Girl With the Dragon Tattoo, as well as in later Nine Inch Nails projects. But film music aficionados know, too, that Ross has a film scoring career apart from Reznor, having done excellent work for the Hughes Brothers on The Book of Eli and New York, I Love You (with brother Leopold Ross and wife Claudia Sarne), among other projects.
Now Ross is set to provide the score for the new version of 47 Ronin, directed by Ridley Scott protege Carl Erik Rinsch and starring Keanu Reeves, with Rinko Kikuchi, Hiroyuki Sanada, and Tadanobu Asano.
Film Music Reporter, via the Playlist, reports that Ross will score the film. Given the cast and the fact that the film is being shot in 3D, we've wondered about the tone, and whether it would be a more modern story of 18th Century Japan than some other filmed versions of the story.
And knowing what Ross's scores have sounded like in the past –moody and modern, with an influence from rock and industrial (no surprise, given his work with Nine Inch Nails and the half-theoretical supergroup Tapeworm) we can guess that his work for 47 Ronin might not be exactly traditional. We'll hear his work as the November 21 release date approaches.