Morgan Spurlock To Shoot His First Narrative Film This Summer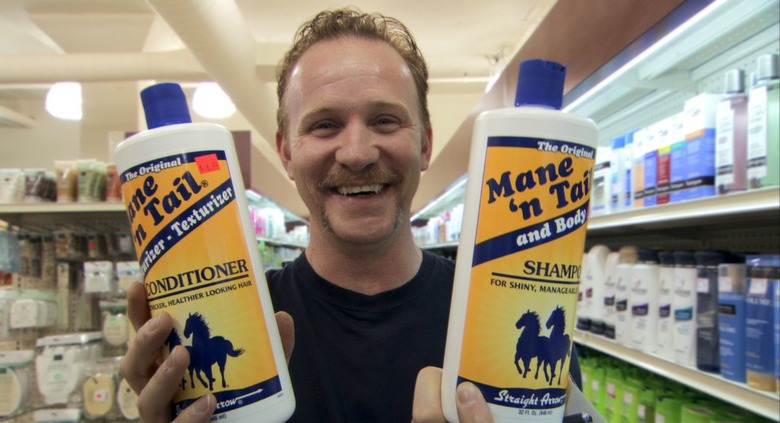 Director Morgan Spurlock is best known for his documentary films, and even his television shows are all reality based. Since hitting the scene in 2004 with the Oscar-nominated Super Size Me, Spurlock has made a ton of movies and TV shows but has yet to tackle narrative fiction. Earlier this year, the director revealed he was attached to his first film of that kind, something he described as "very Erin Brockovich-ish." In a new interview I conducted with Spurlock on the occasion of Comic Con Episode IV: A Fan's Hope, he offered an update on that project.
Spurlock confirmed the script was currently being tightened, two major actors are attached and he'll likely shoot it this summer. Read his quote and more after the jump. Then check back soon for the full interview.
Here's what Spurlock said when I asked him to update me on the film:
It's financed. We've closed on the financing on the film. We're doing a rewrite on the script now to close in on cast. We've already got a really great actor attached to play the lead. I'm not going to tell you who it is. We've got a great actor attached to play his dad, which is even more exciting. As soon as we get the rewrite done and can lock into a schedule we'll make a bigger announcement but that's happening. It'll probably be this summer.
We'll obviously let you know as soon as that "bigger announcement" is made but with promotion for Comic Con Episode IV: A Fan's Hope in full swing, as well as the second season of A Day In The Life currently in production, one would imagine this film will be Spurlock's next to shoot. His next to release will be Mansome, which you can hear more about as our three part interview with the filmmaker rolls out over the next few days.
Are you excited to see Spurlock move into narrative films? Do you think he can pull it off?