Superhero Bits: Iron Man 3, The Avengers, Dark Knight Rises, Amazing Spider-Man, Watchmen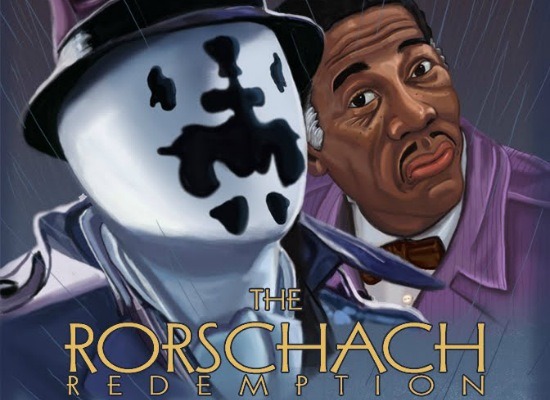 Can you still get a ticket to The Avengers marathon at AMC Theaters? Where and when can you ask Joss Whedon anything you want him to? Is there a way for you to try and be an extra in Iron Man 3? Want to watch the season premieres of Avengers: Earth's Mightest Heroes and Ultimate Spider-Man online, for free, right now? And what do Watchmen and The Shawshank Redemption or Bill Murray and Green Lantern have to do with each other? Read about all this and more in today's Superhero Bits.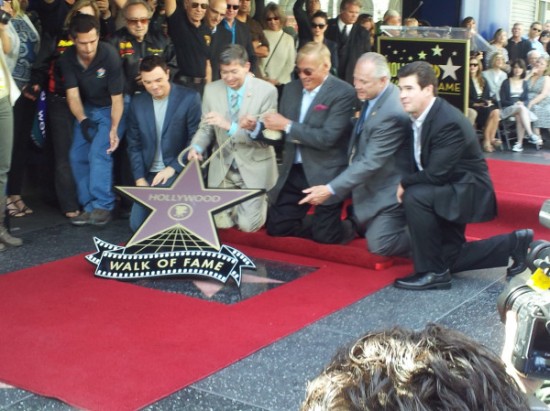 Adam West, the original Batman, just got a star on the Hollywood Walk of Fame. Thanks to LAist.The Avengers Marathon on AMC theaters has reportedly totally sold out at all of its locations. Read more at Deadline.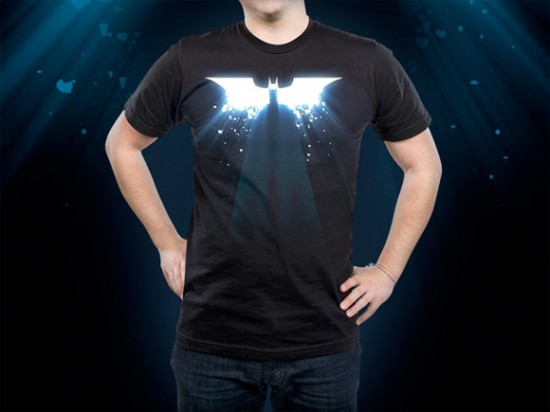 The Dark Knight Rises t-shirt contest, which will be judged by Christopher Nolan, is going strong. There are eight pages of great designs at Designs By Humans. Vote for your favorites.Joss Whedon will do an "Ask Me Anything" session on Reddit this Tuesday at 1130 PST. Thanks to Comic Book Movie for the heads up.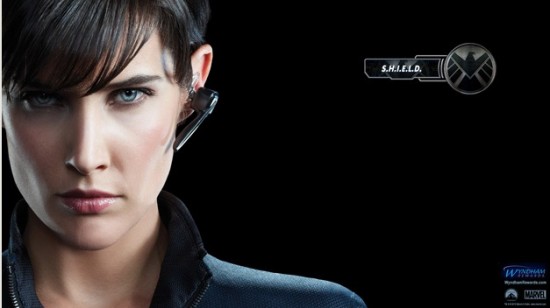 Wyndham Hotels (via Superhero Hype) has revealed a ton of new wallpapers from The Avengers. But since we always put up the Thor, Iron Man or Hulk, we figured we'd go with the S.H.I.E.L.D one.
IO9 lists twenty possible signs that will mark the end of the superhero film boom.
I've been away, did we post this Helicarrier centric Avengers TV spot? If so, you can watch it again. Thanks to Marvel.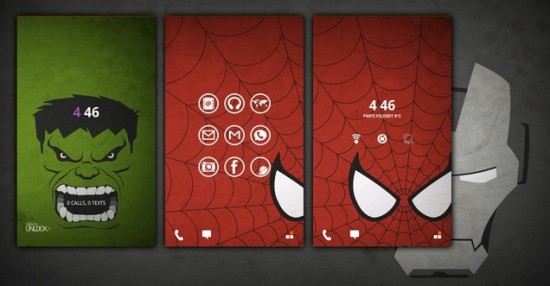 LifeHacker has a link to some cool, custom Avengers wallpapers for your smart phones.
The extras casting page for Caged Heat has now come online with instructions on how to be an extra in the highly anticipated film Caged Heat! Oh, Caged Heat is the spy name for Iron Man 3. Here's the Facebook page thanks to On Location.
We ran the meaty new clip yesterday, but today we've got the actual interview portion of Andrew Garfield being on Ellen to discuss The Amazing Spider-Man. Head to Superhero Hype to see Emma Stone to.
To ere is not only human, according to this article by KoldCast, it's also superhuman.
Due to the amount of graphics and images included in Superhero Bits, we have to split this post over TWO pages. Click the link above to continue to the second page of Superhero Bits.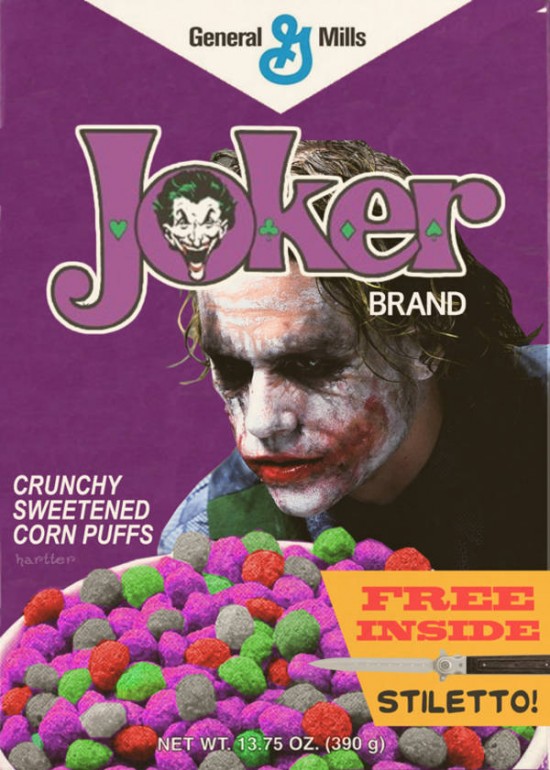 A fake Joker cereal box designed by Sean Hartter via Boing Boing.
You can now download the first episodes of  The Avengers (season 2) and Ultimate Spider-Man for free on iTunes. Thanks to Super Punch for the heads up.
Check out this new Hulk mini-bust coming from Gentle Giant.
Read about Infinite Comics, a new format for digital Marvel Comics over on Gizmodo.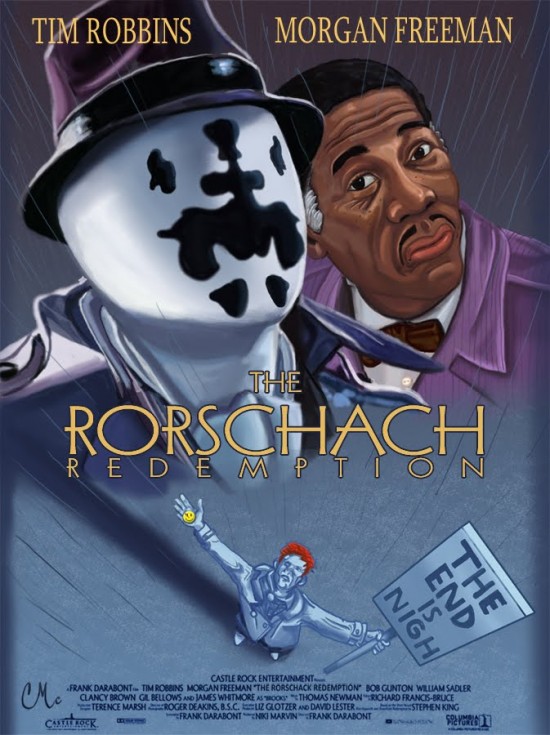 Super Punch is holding a DC movie poster contest and recently revealed the finalists. There are some great ones but my favorite has to be Cormac McEvoy's Watchmen entry above.
Producer Matt Tolmach has some quotes on The Amazing Spider-Man posted on CBM which you can read on that site:
We wanted to explore the notion of 'What happened to him? What happened to his parents?' In other movies it was something you knew, but it was never explored. And it is the essence of Peter's journey – it defines him in this movie. So you take the character who's got a big hole in his heart and soul, and you extrapolate that. He's this outsider who doesn't want to be a part of anythings, but he also has this incredible sense of justice and what's right.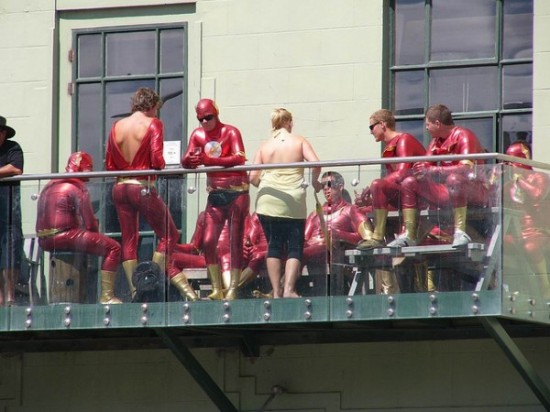 Many of you have probably seen this "Flash Mob" photo from several years ago, but Fashionably Geek just posted it and I hadn't seen it before.
Perez Hilton is reporting an injured Spider-Man: Turn Off The Dark stuntman is suing the production.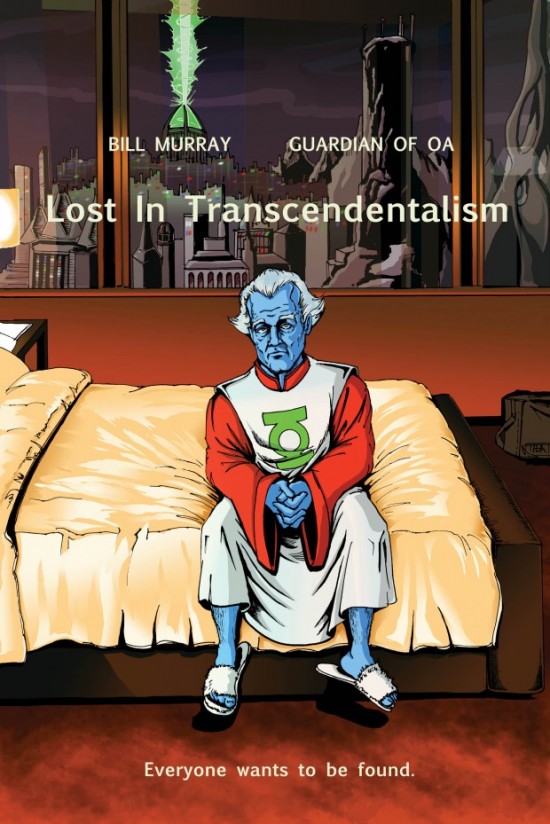 Comic Book Resources is having their readers post art of dream casting and this piece by Cynthia Rodgers, of Bill Murray in Green Lantern, is so perfect.
A new Avengers TV commercial will be revealed on the Avengers Alliance Facebook page later today.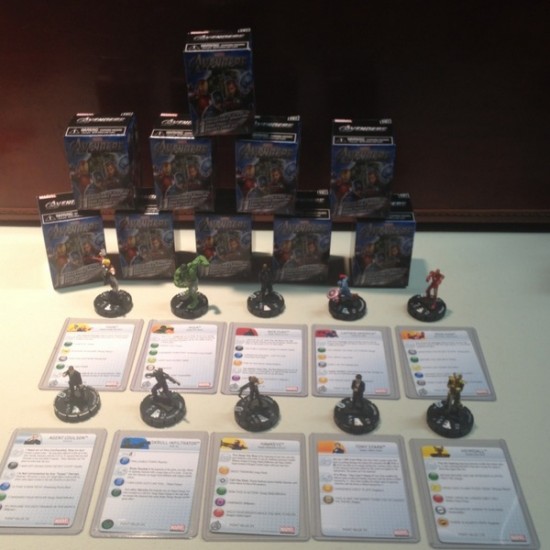 Comic Book Movie has come upon these Avengers HeroClix and there might be a spoiler or two in there. Head to the site to see closeups of all of those characters.