Mondo Releasing Posters For 'The Exorcist' And 'The Cabin In The Woods'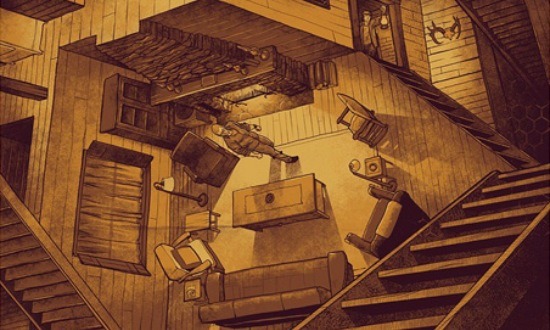 If there's a genre that the guys at Mondo love to make posters for, it's horror movies. And one film they'd never made a poster for, until today that is, was one of the greatest horror movies of all time: William Friedken's The Exorcist. Then, just to mix an old classic with one in the making, they've also revealed a poster for Drew Goddard's The Cabin in the Woods.
Both posters are by the fantastic Phantom City Creative and you can see them in their full glory, as well as find out when to buy them, after the jump.
Below are the regular and variant of The Exorcist as well as The Cabin in the Woods.
All three of these beauties go on sale at a random time Friday April 6 by following @MondoNews.
The regular, red Exorcist is a 24 x 36 inch screenprint in an edition of 245 and will cost $45. The peach variant is the same size, but in an edition of 75 and will cost $65. The Cabin in the Woods is also a 24 x 36 with an edition of 350 carrying a price similar to the ones above.
The Exorcist image is pretty self-explanatory, but certainly a bold and different choice for that film. The Cabin poster is obviously influenced by the famous staircases of MC Escher, but then riddled with clues from the twisty story that will make you smile once you see the fantastic movie.
"All I've ever wanted in life was to make a movie that had its own Mondo poster," Goddard said in a statement "I can now exit this mortal coil a happy man."
Thanks to Entertainment Weekly for The Cabin In The Woods reveal. Are you going to go after one of these ?