You Can Buy 'The Hunger Games' District 12 Town For $1.4 Million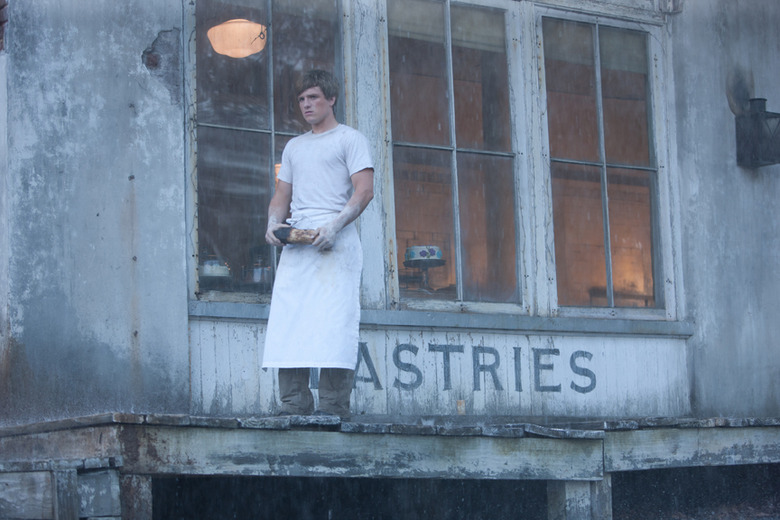 Everyone is cashing in on Hunger Games mania, even the owner of the small North Carolina town used as District 12 in the film. Henry River Mill Village, all 72 desolate acres of it, is now for sale for the low, low price of $1.4 million. Pretty archer and stoic, handsome baker not included. Read more and check the town out yourself after the jump.
The Hollywood Reporter posted the news about the town, which is located about 70 miles outside of Asheville, North Carolina and near the town of Hildebran at mile marker 119 off Interstate 40. Here's a Google Earth view of the general area for your viewing pleasure:
And here's a YouTube video giving a short history of the area.
According to the Hollywood Reporter piece, the 83-year-old owner of the property, Wade Sheperd, is getting "too many visitors" but isn't exactly cashing in on his new found stardom, owning a location from the most successful movie of the year so far.
A quick Google search at similarly sized land for sale in North Carolina will make it fairly obvious the $1.4 million price tag for 72 acres is extremely high. But, it seems if someone had an idea to cash in on the Hunger Games fans, it might end up being a steal. District 12 does, after all, play a part in the next two movies and odds are Lionsgate will want to come back and shoot there. It could be a very lucrative piece of land to own in the next decade.
Are you surprised District 12 is now for sale? Do you think someone will buy it? And do you think The Hunger Games will have the kind of tourism impact Twilight, Harry Potter and Lord of the Rings have had on their settings?