'Trishna' Trailer: Michael Winterbottom And Frieda Pinto Adapt 'Tess Of The d'Urbervilles'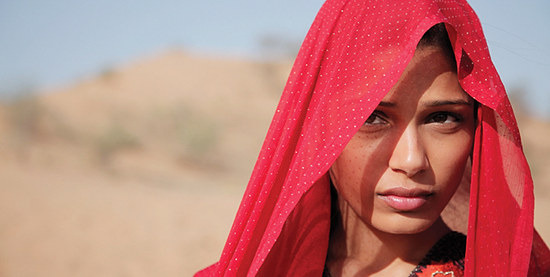 Michael Winterbottom loves to flip between genres. In the past couple years he has adapted the Jim Thompson novel The Killer Inside Me, made the road trip comedy series The Trip, which was edited into feature version, and completed an adaptation of Thomas Hardy's novel Tess of the d'Urbervilles, with Frieda Pinto (Slumdog Millionaire) starring as a working class girl who falls for the son of a land developer.
We've seen some footage from Trisha in the past as it premiered at the Toronto Film Festival last year. But a domestic release is approaching, and so we've got a new trailer which you can see below.
As much as I admire Winterbottom's work ethic and interest in covering many different cinematic bases, I would be happier if I liked more of his films. He's hit and miss for me, and Trishna looks like a straight down the middle adaptation — some good work from the cast, and a beautiful film to look at, but perhaps missing that spark that sets it apart. Reviews out of festivals last year positioned it that way, too, but I'll still give the director the benefit of the doubt and check out the film when it arrives in the US this summer.
Yahoo has the trailer. Trishna opens on July 13th.
The daughter of peasants, Trishna works at a resort in Rajasthan where she attracts the attention of Jay, the son of a real estate mogul. Jay transforms Trishna's life by giving her a job at one of his father's upscale hotels and introducing her to the sophistication of city life when they move in together in Mumbai. Eventually, though, secrets and class divisions intercede, tearing their romance apart.