Directing Bits: Barry Levinson To Helm Hank Aaron Biopic, Jorma Taccone Heads Into 'The Great Unknown'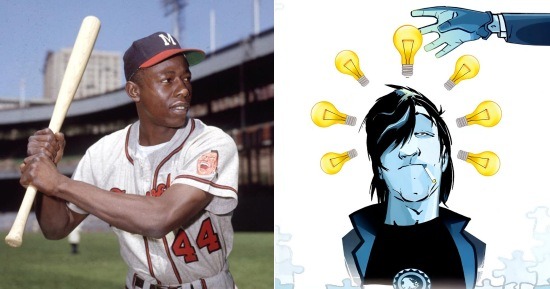 Barry Levinson, director of the baseball classic The Natural, is about to return to the diamond once more. The filmmaker is set to direct a biopic of legendary sports star Hank Aaron, based on the Howard Bryant tome The Last Hero: The Life Story of Henry Aaron. Adam Mazer, who previously penned Levinson's You Don't Know Jack, will provide the script.
The new film will follow Aaron's quest to defeat Babe Ruth's home run record, which he ultimately did on April 8, 1974 with his 715th home run. (Aaron's own record was eventually eclipsed by Barry Bonds in 2007.) Casting for the film is expected to get underway shortly.
Perhaps spurred on by the success of last year's Moneyball, baseball movies seem to be cropping up all over the place as of late. In addition to the Aaron biopic, there's also Brian Helgeland's Jackie Robinson tale 42 and Robert Lorenz' Trouble with the Curve. [Variety]
After the jump, MacGruber director Jorma Taccone lands another action comedy.
Rouleau's book follows "a slacker with delusions of grandeur" who's frustrated to find that all of his supposedly brilliant ideas seem to get snapped up by other people first. When he becomes convinced that someone is actually stealing his thoughts out of his head, he sets out to uncover the truth. [THR]